Nursery paint tips: painting cots, toys & nursery furniture
24th August 2017

Painting furniture is an easy and inexpensive way to give your favourite pieces (or some unloved ones!) a new lease of life. But what about painting furniture that's used by children and babies, should this be treated any differently?
Well firstly, there are a number of reasons to paint nursery furniture such as cots and toys, including:
Giving personality to new shop-bought furniture
Coordinating furniture to fit in with a particular colour scheme
As a way of restoring a family piece or pre-loved item
To match your child's favourite colours!
But not all paints are suitable for painting children's furniture, so it pays to do a little research first. For example, young children and babies tend to put things in their mouths so you need to be certain the coating used is safe for them to do this. One way of being sure is to check a product carries the Safety of Toys Standards (EN71:3) For more information about what this means, take a look at this useful article
Our Eco Chic Claypaint for Furniture and our new Eggshell No.17 are both certified as being safe to use on children's toys and furniture, carrying this accreditation. See the other products in our range that also comply here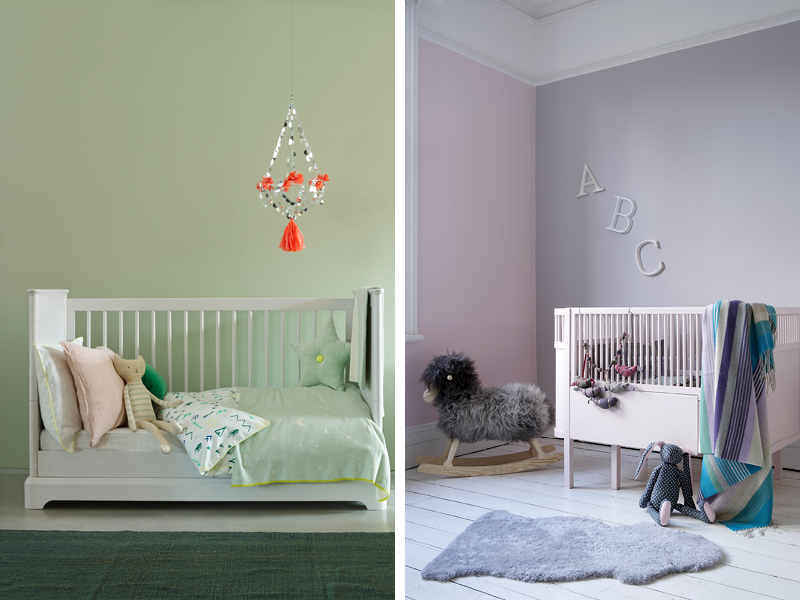 Many modern furniture paints also contain high levels of acrylics and vinyl, which although help to make it more hardwearing, aren't so good for little ones, or indeed the environment. All Earthborn paints are free from oil, acrylic and vinyl and importantly don't give off any nasty smells or emissions being virtually VOC free too. This is helpful when painting because you don't have to worry about paint fumes, and also reassuring when used on children's items.
Another thing to consider is how durable a finish is. Of course, toys are designed to be played with and not just to look good; and the same goes for kid's items like tables, chairs and cots – they are all subject to a lot of wear and tear! The more durable of our two child-safe paints is Eggshell No.17 because it has a hardwearing soft sheen finish that can be wiped. Eco Chic has a very flat matt finish making it more suitable to less used items. However, finishing Eco Chic with Earthborn Furniture Glaze or Furniture Wax will protect the surface and make it far more hardwearing, and also giving it a different look to Eggshell No.17.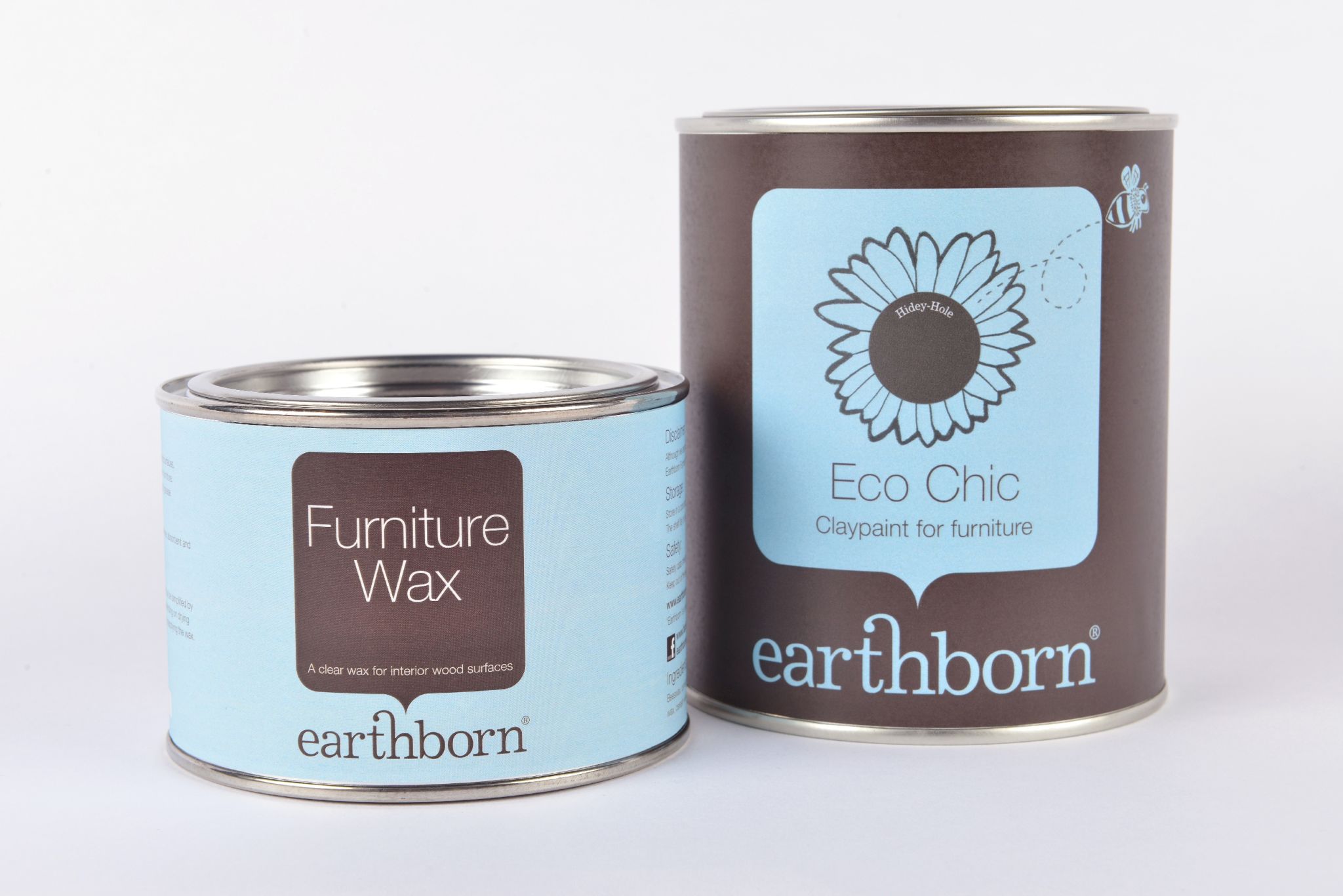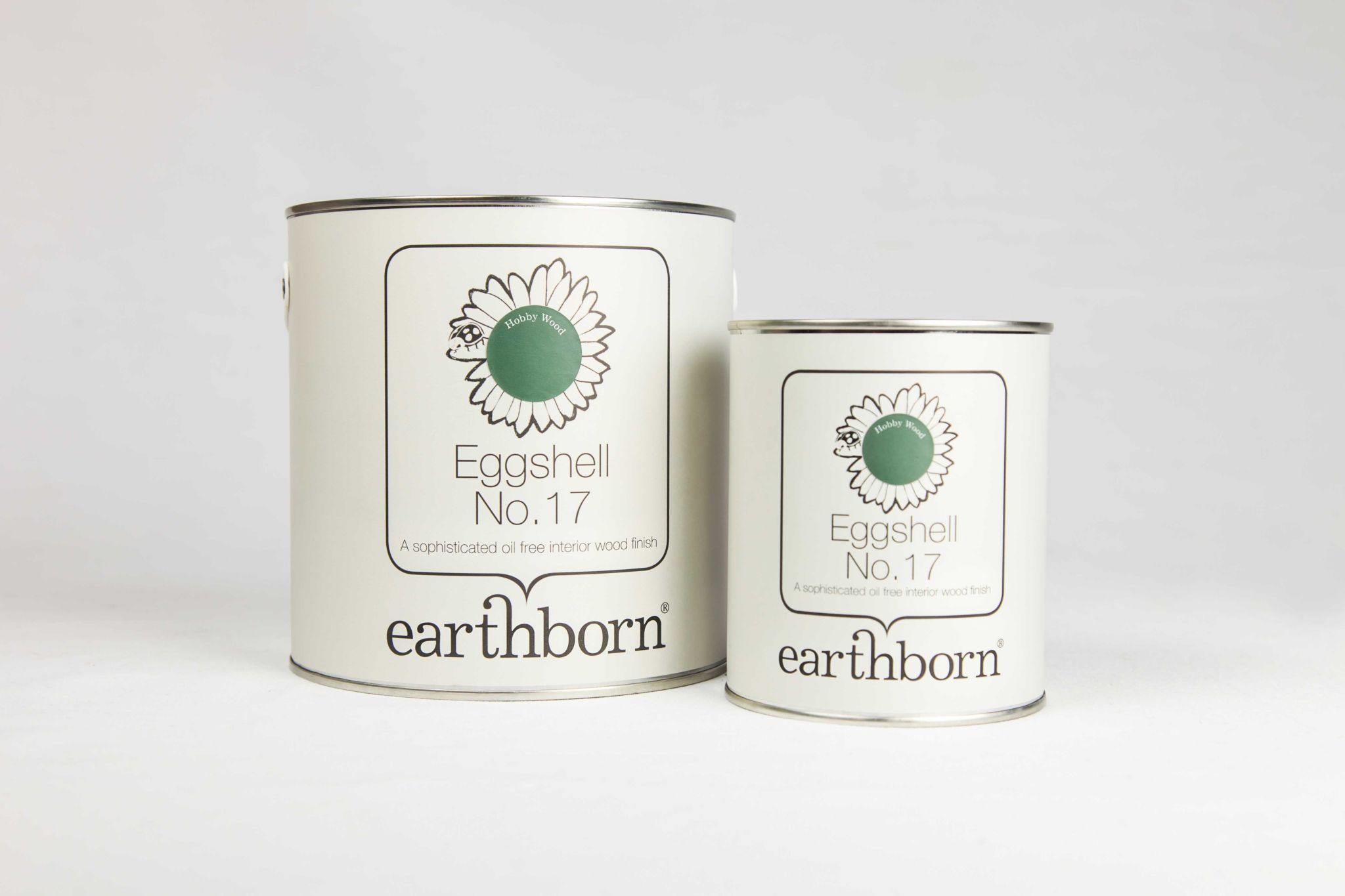 So once you're happy that your chosen paint is safe and suitable, here's some handy hints for created the best possible finish:
Preparation!
We believe the key to a successful furniture and toy painting project is preparation, so lightly sand any shiny surfaces or existing coatings to create a matt finish ready to paint. Do this outside if possible, away from children and pets, and always wear a face mask.
To prime or not to prime?
We recently introduced a Multi Purpose Primer to the Earthborn range. Whilst it isn't strictly necessary when using our Eco Chic Claypaint for Furniture (this can just be diluted on the first coat) it does help when painting with our new Eggshell No.17. A primer will help the paint to stick to the surface and create a longer lasting finish.
Time to paint
Once you've chosen which finish is best for yur projects (and you have your favourite colours ready!) make sure you follow the instructions on the tin for a successful paint application. As a general guide, our Eggshell No.17 is best applied with a synthetic brush and requires two full coats, whereas Eco Chic is a more versatile paint that can be used to create a smooth finish or a range of effects.
Inspired to paint? Order a colour card here and start planning your project!