As part of our newly launched Modern Country Colours range, in partnership with Country Homes & Interiors magazine, we're shining a spotlight on four of our glorious new spring pastel shades.
We've called this palette of four colours 'Spring Bouquet'; the perfect backdrop to a calm and romantic style of décor. Decorating a room using fresh, spring colours is a great way to bring the light in. Pastel shades inspired by floral tones will help to set a welcoming, cheerful tone to your décor.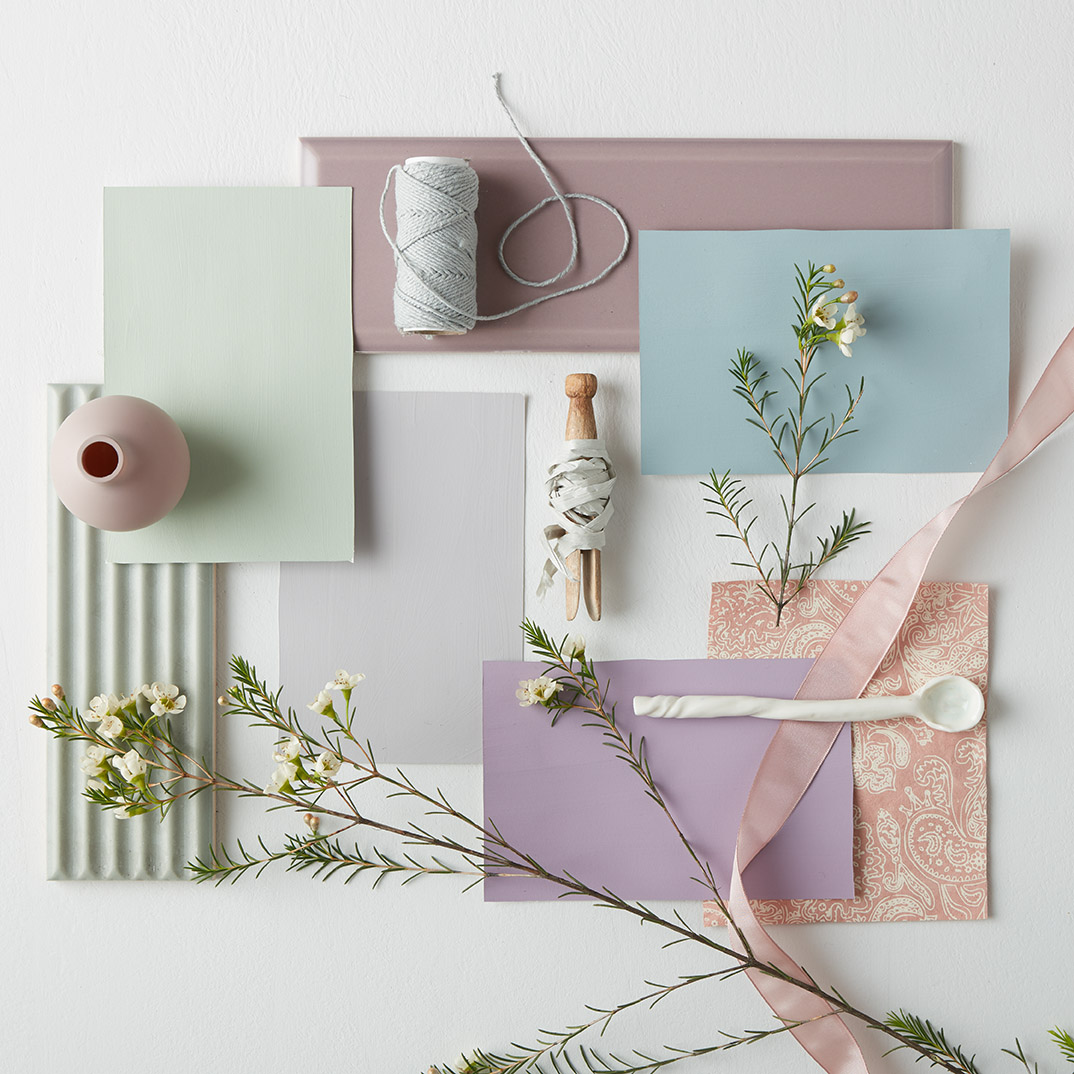 Dried Petals
Dried Petals is a luscious, lavender hue bringing pretty-with-a-punch to your décor. With its careful balance of pink and lilac undertones, this charming colour is suited to both north and south facing rooms. Especially at home in bedrooms, Dried Petals is a delightful accent colour to stronger grey and minimalist colour schemes.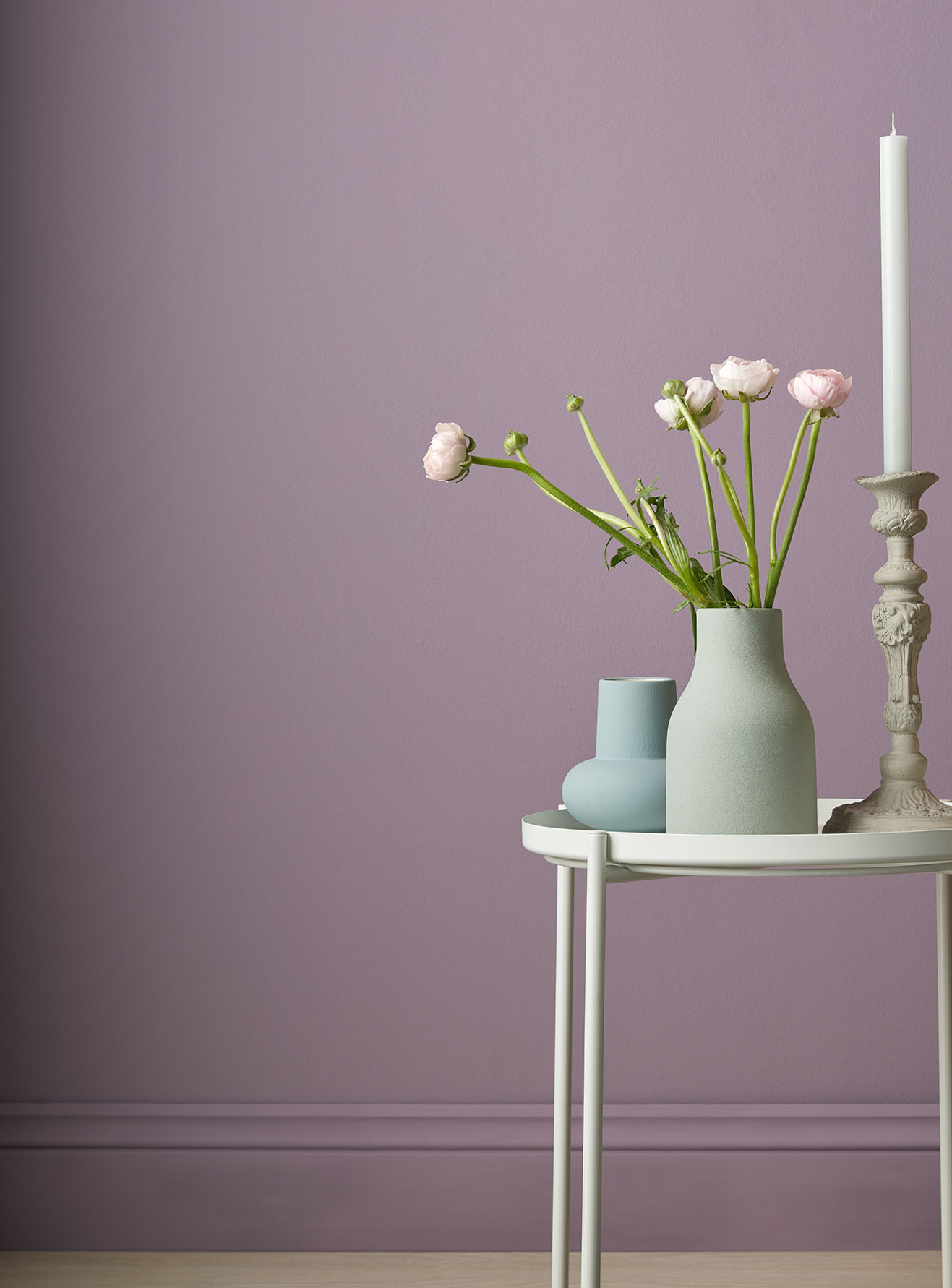 Faerie
For a supremely flattering green, Faerie is a highly versatile shade. With a gentle, soothing quality, it's an easy to live with colour suitable for all room types and ages of property. At first a classic heritage colour, Faerie is indeed perfect for period homes and traditional décor. In modern homes however, it works wonders with pale woods and bolder pops of colour, where it easily takes on a more contemporary feel.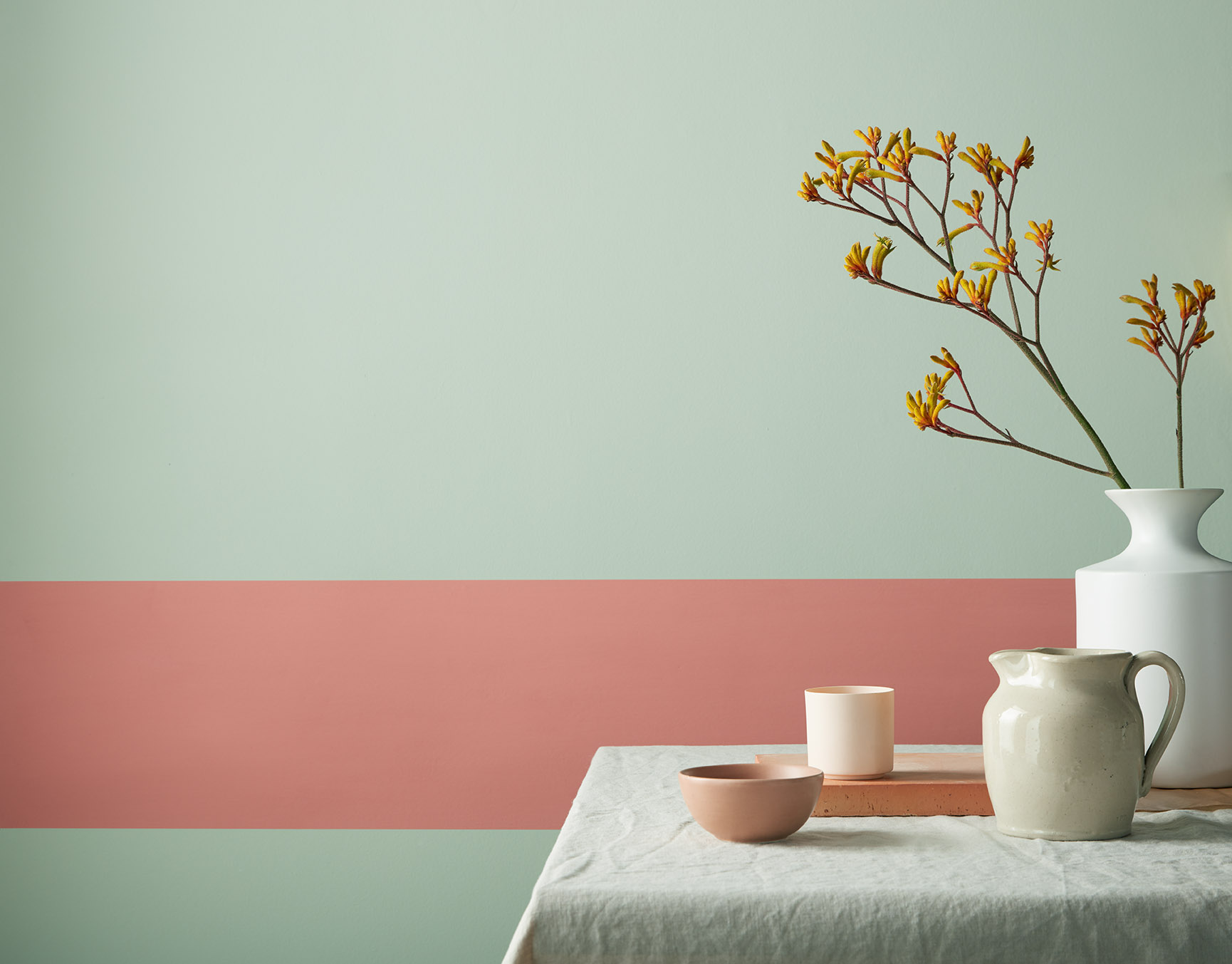 Gloaming
A beautifully subtle yet complex shade, surround yourself in the romantic tone of Gloaming. Reminiscent of the tranquil light of dusk, this lilac-meets-taupe shade has a soft, cocooning quality. Pair with soft neutrals for a dreamy colour scheme.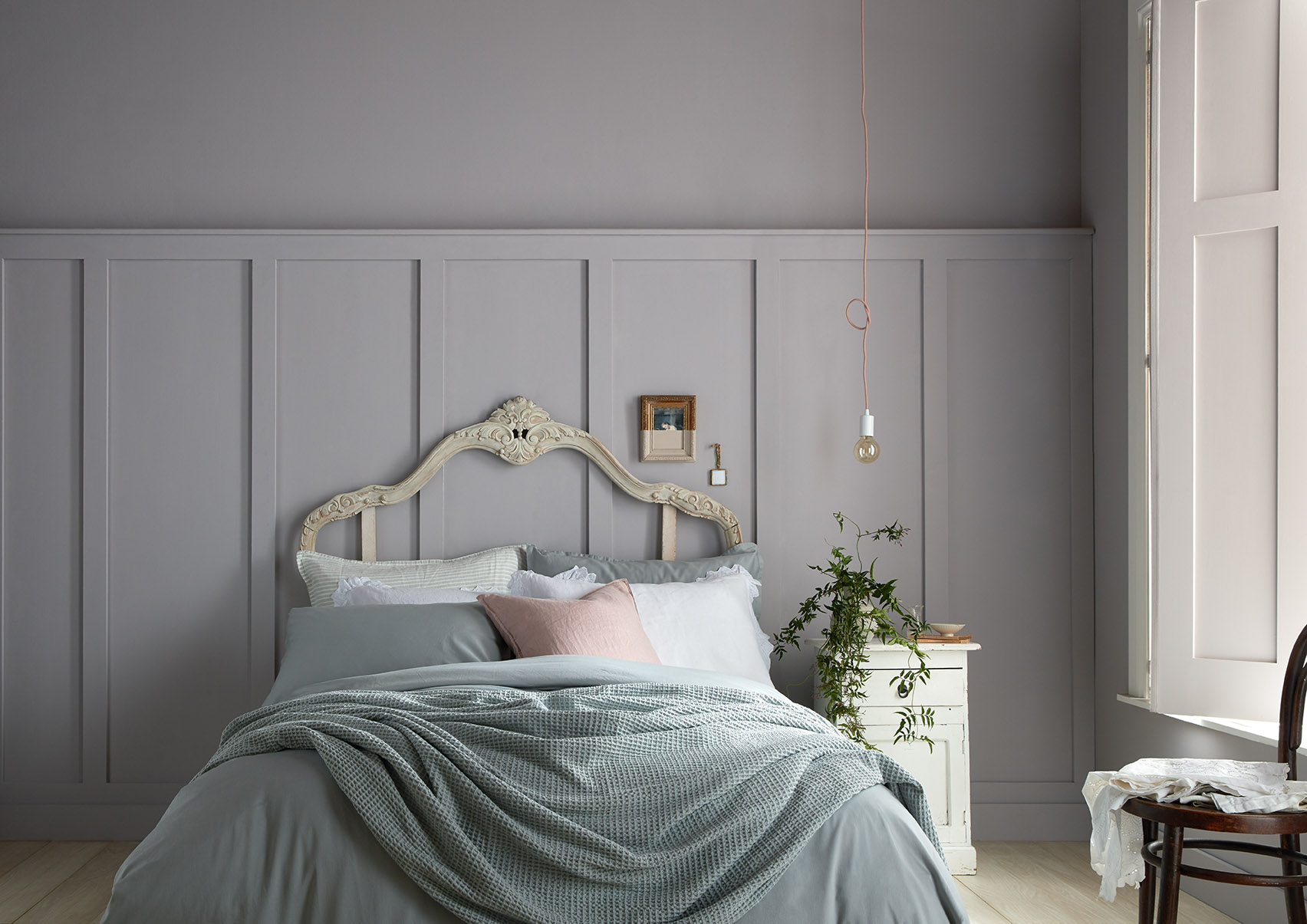 Winter Garden
Gentle and easy-going with dusky undertones, Winter Garden has a relaxed yet sophisticated feel. Inspired by the first light of a still winter's garden, it's a serene, natural blue-green. Although winter by name, this calming colour isn't frosty or cold; in fact it's a beautiful backdrop to fresh, spring like colour schemes. Or see how beautifully it sits with deeper shades like Puddling, as we have used in this modern country kitchen.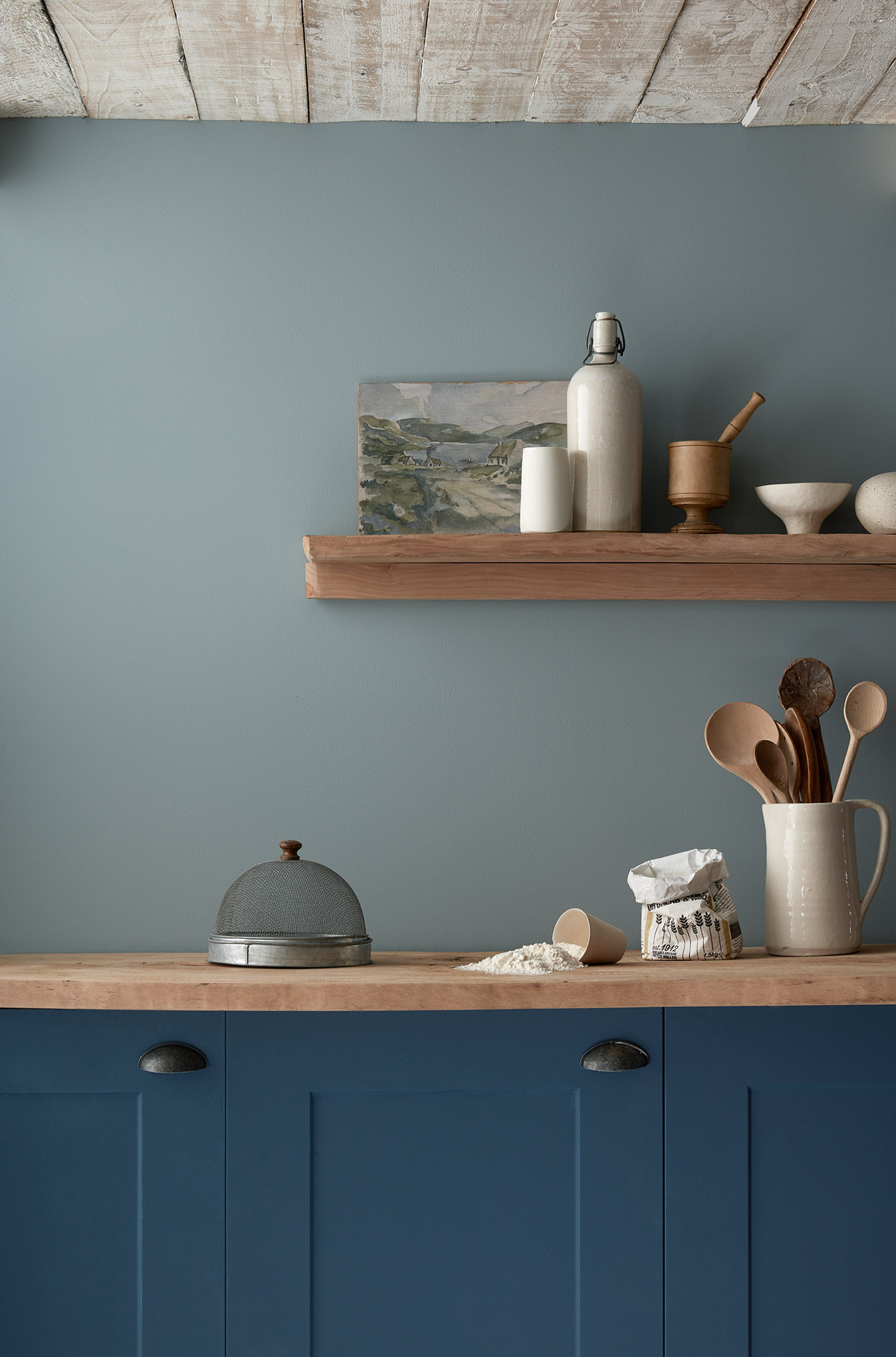 Our new Modern Country Colours are available to buy now from our online shop or via any of our stockists. And if you haven't seen our brand new Country Homes & Interiors colour card yet, why not request one for free here?