Created in partnership with Country Homes & Interiors magazine, our new paint collection comprises 12 beautiful colours. We recently picked out some of our favourite pastel shades for a spring bouquet inspired palette (see them here!) But this time we're focusing on the daring and bold colours in our new collection.
Daring and Bold paint colours
Paint has the unique ability to transform a space or a piece of furniture quickly and easily. But after years of greige (which we love by the way) it can be easy to forget just how impactful a dose of colour is! The joy of a daring and bold paint shade is that it can be used in full to dramatic effect or in small doses as a welcome contrast to quieter tones – a perfect way to transform our homes and uplift our mood.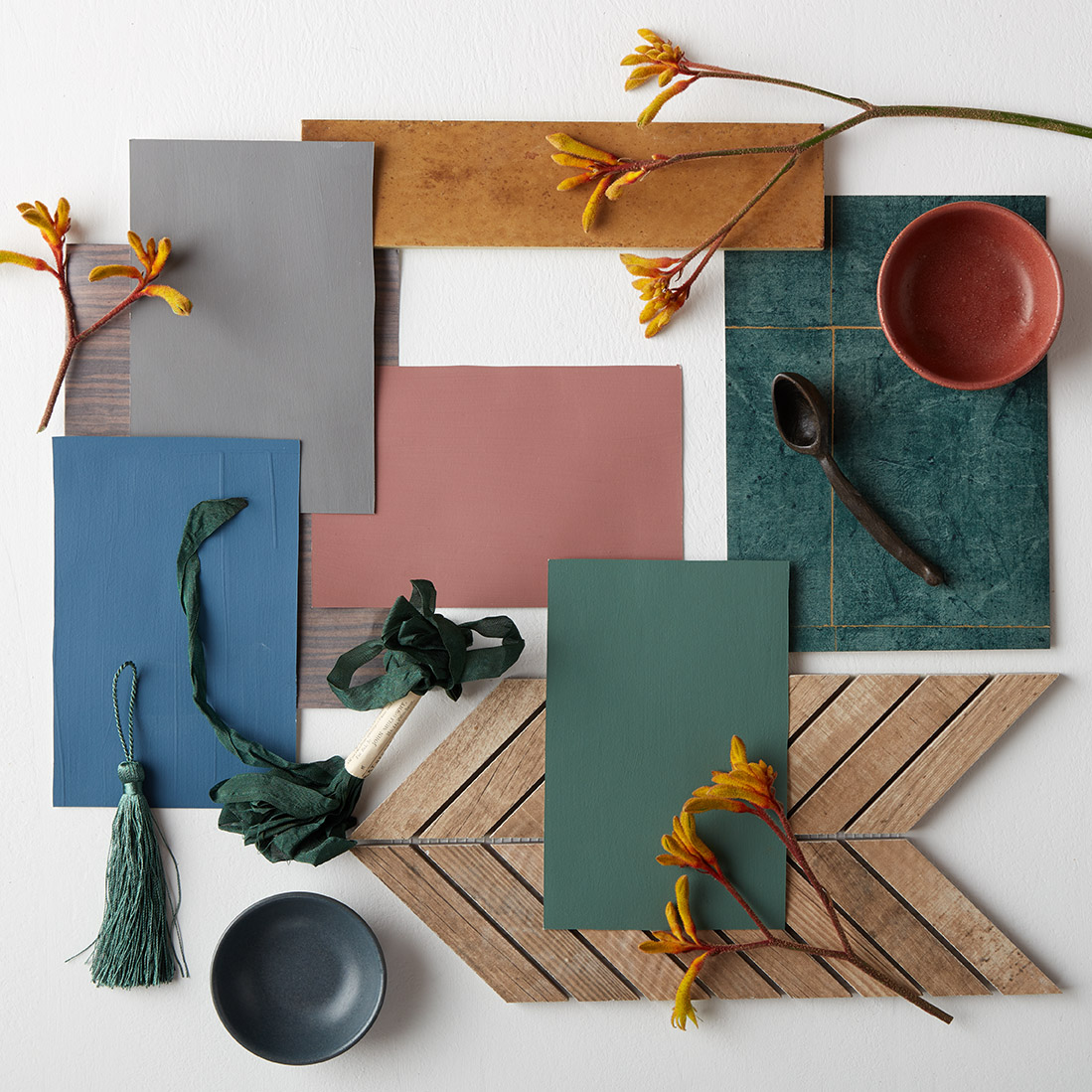 Bold colours needn't feel overwhelming. In fact we've designed all the colours in our new collection to carry subtle undertones that flatter and enhance your space. As Editor of Country Homes & Interiors Andrea Childs explains:
'This is our edit of modern feature colours… Many of them are bold statement-makers, but they all have a softness that makes them easy on the eye and easy to coordinate.'
So whether you're searching for the perfect feature wall colour, or perhaps you have a piece of furniture that's crying out for a bold update, why not take a look at these four new shades? Guaranteed to refresh your interior!
A deep, complex blue; use this shade on cabinets and furniture for a contemporary update. We especially love it in kitchens (we've paired it with Winter Garden on the wall here) on wood panelling and furniture.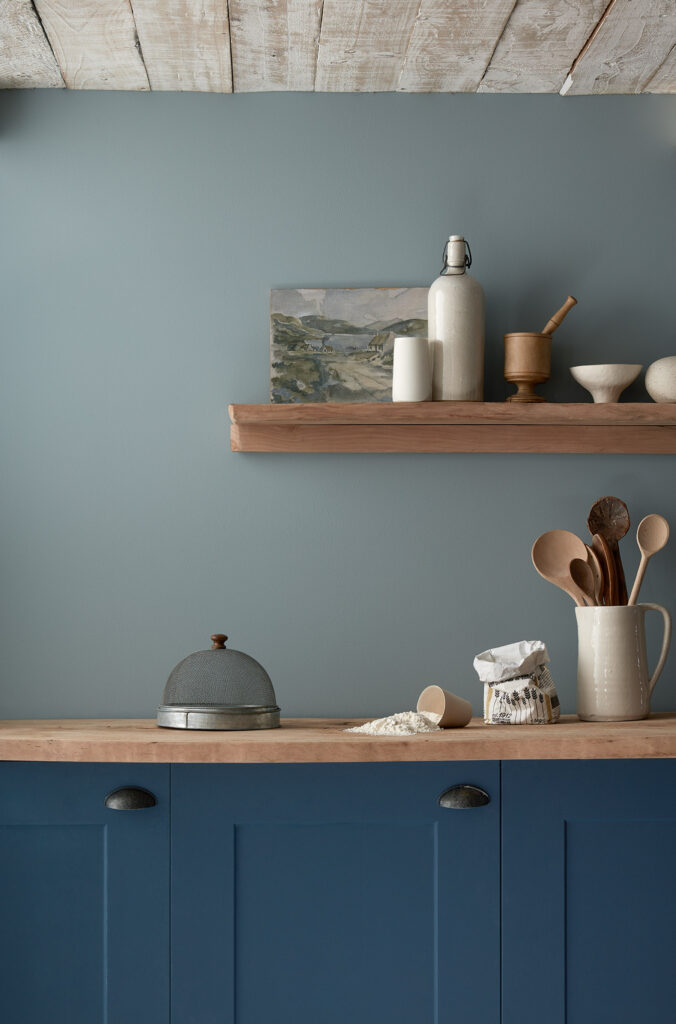 A soft, charcoal grey, Scuttle will add a level of distinction and help other colours 'ping'. Although this flattering deep grey suits a variety of décor styles, watch it add sophistation to a scheme when paired with pinks and lavender tones.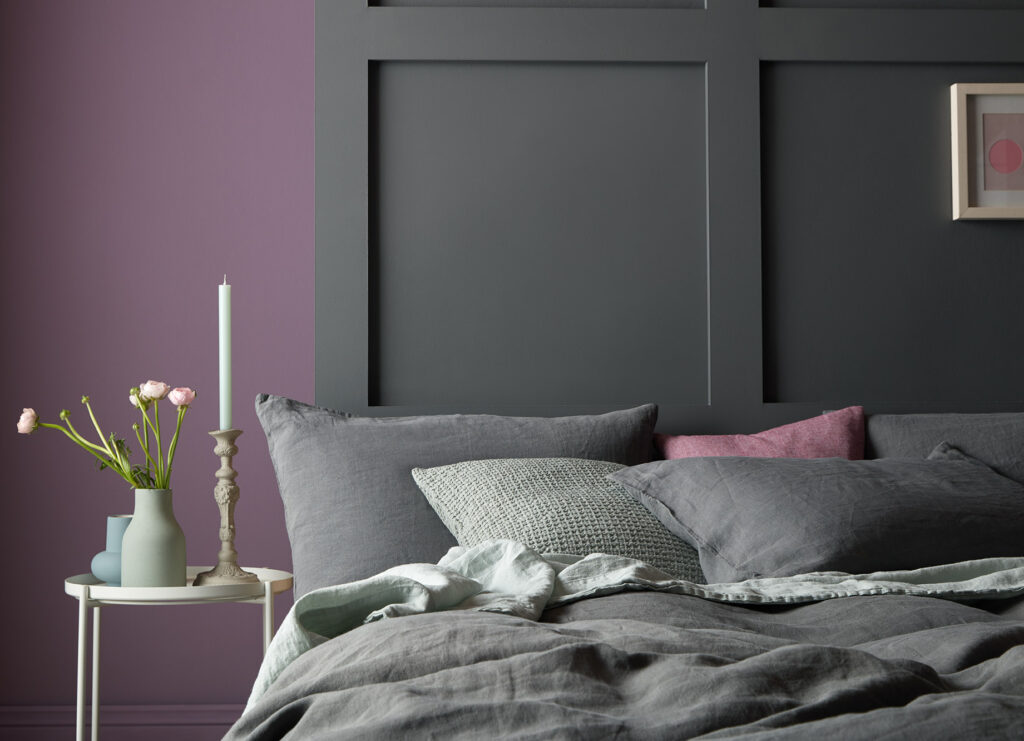 Find your way to a modern country home with this enchanting, velvety green! A daring, confident colour, you might be surprised how easy this shade is to live with.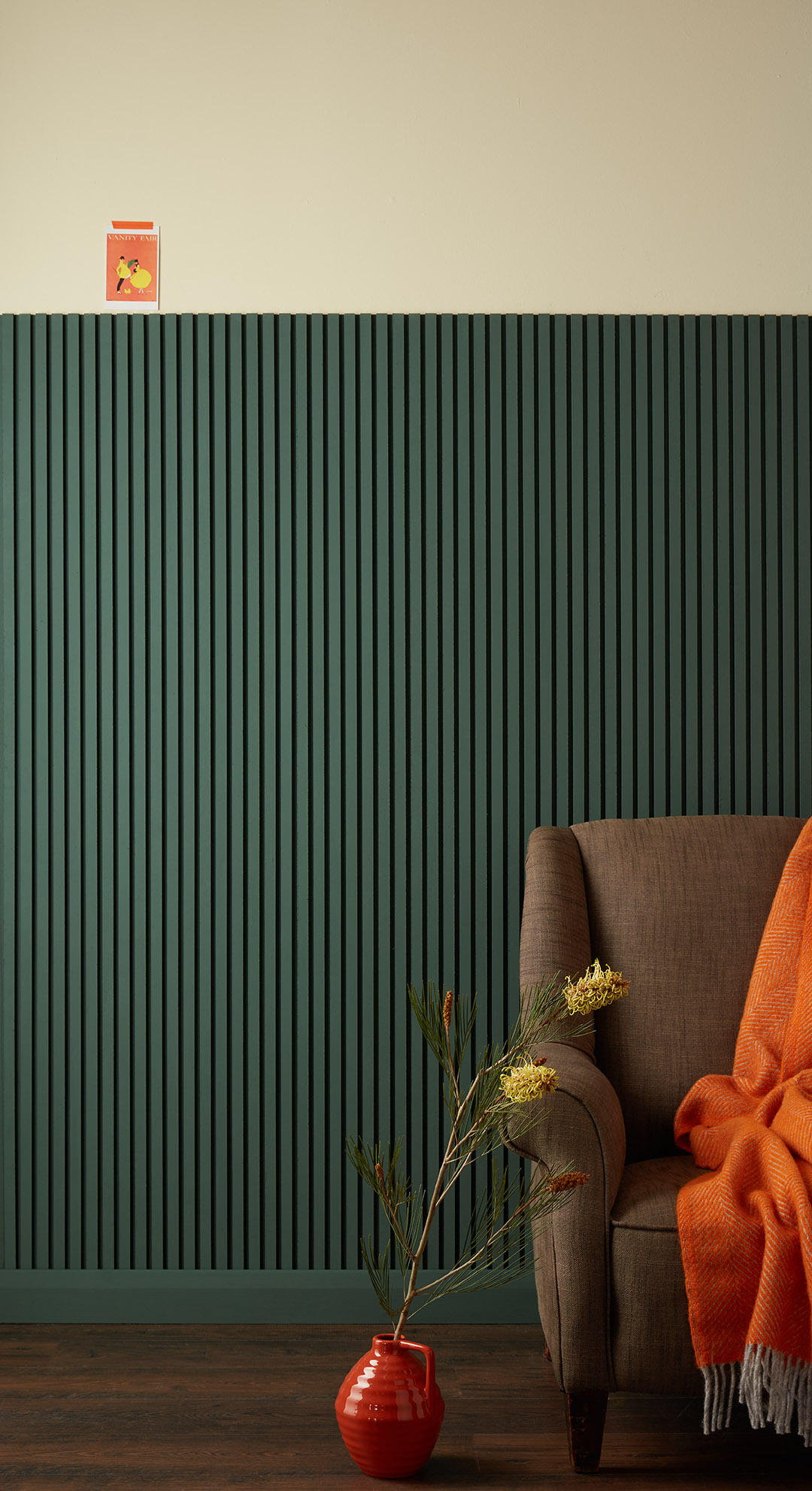 Nutkin is a truly luxurious paint colour that isn't too affected by the light. This means it can be used in both north and south facing rooms, and is particularly beautiful when paired with golden tones and off-black.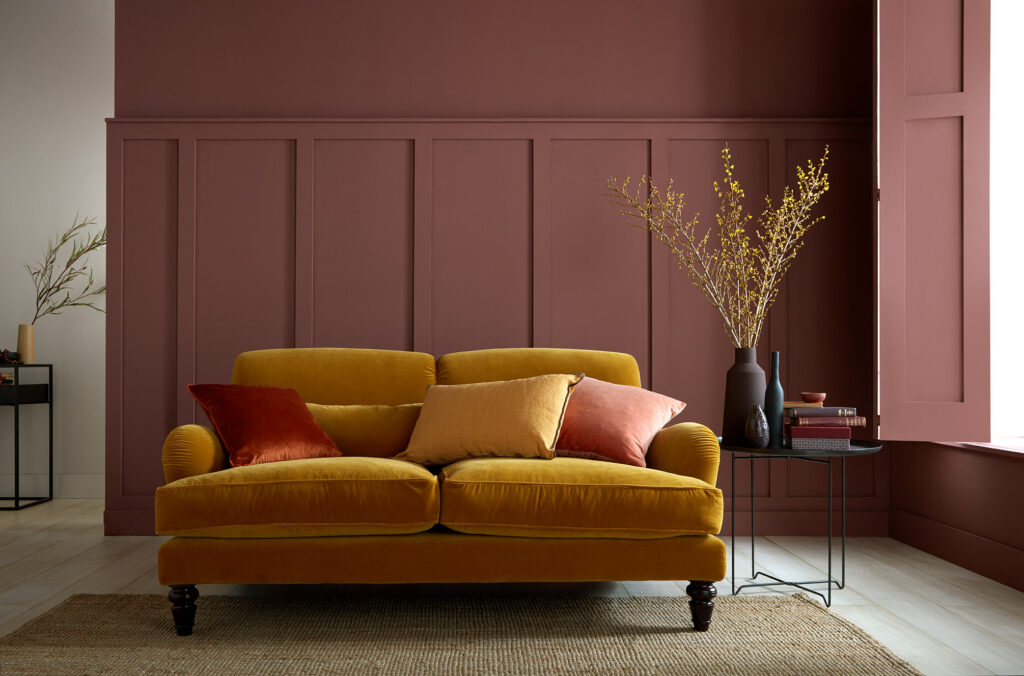 Our new Modern Country Colours are available to buy now from our online shop or via any of our stockists. And if you haven't seen our brand new Country Homes & Interiors colour card yet, why not request one for free here?