Part of the band new Earth Collection, our new colour Grassy is an elegant grey-green. Taking inspiration from the land, it's a beautiful mid-toned, earthy addition to our palette of greens. A misty, mountainous shade, Grassy has a slightly blue undertone giving it an almost grey quality; think hazy dew drops and dappled light…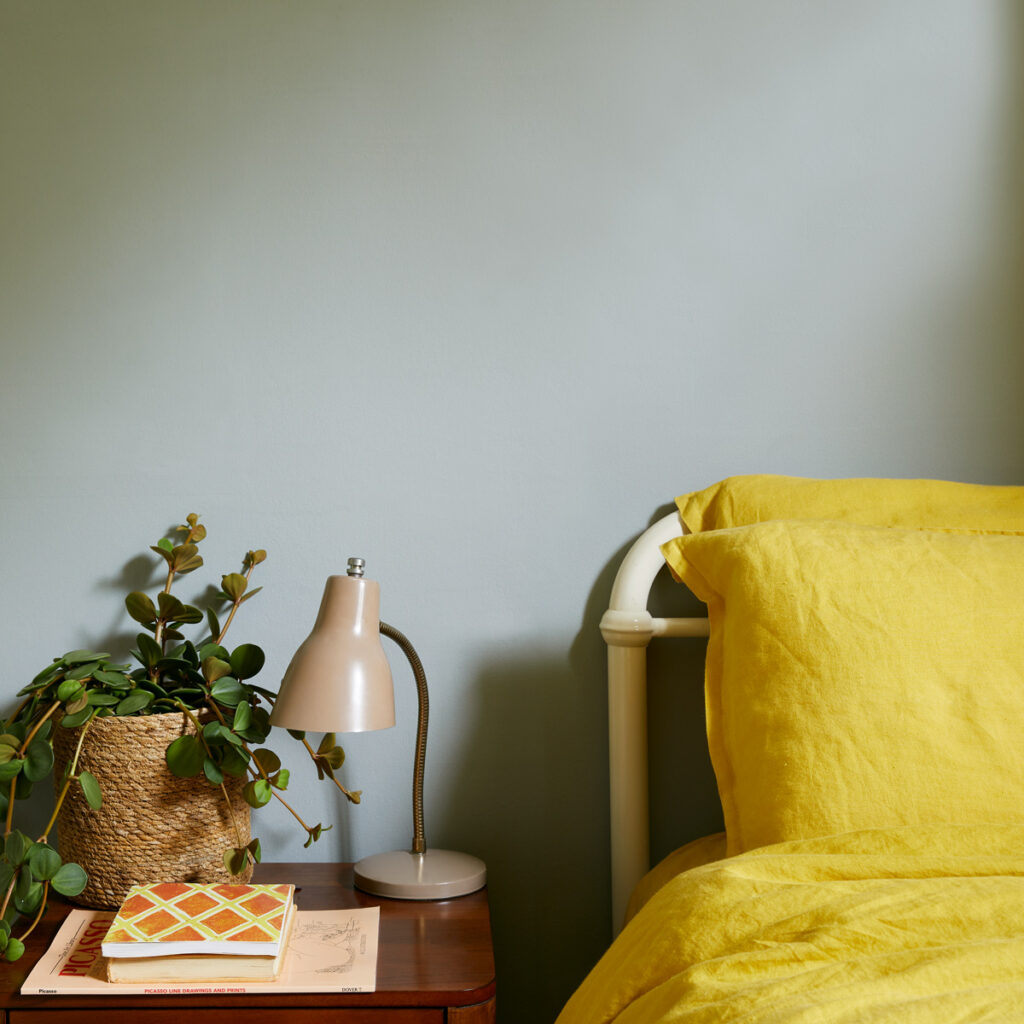 Where to use Grassy
Grassy is one of our most versatile greens. It's perfect for living rooms as a relaxed yet elegant shade, and in bedrooms and bathrooms it helps promotes a restful ambience.
One of the things we love about Grassy is how it changes in the light – from green to grey and even blue, appearing more grey in north facing light and much greener in sunnier south facing rooms.
It's perfectly paired with house plants and natural accessories, like this restful and serene bathroom!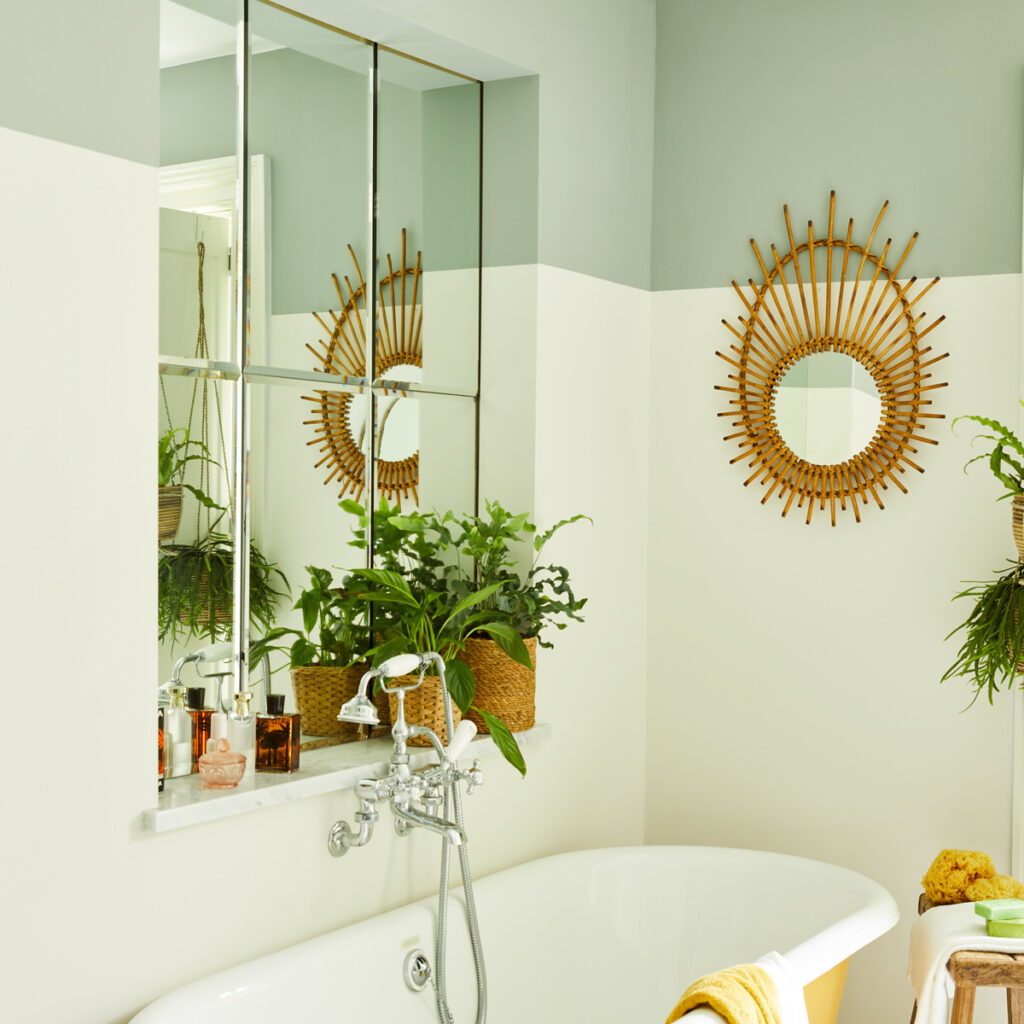 Colours to pair with Grassy
Grassy is a hazy, traditional grey-green with a slight bluey undertone.
Pair with light, creamy neutrals like Up Up Away, or for a bolder scheme it looks truly stunning next to mustard colours. Grassy's muted quality lends a relaxed, sophisticated air that works with lots of colours.
What do you think of our new green paint colour? Head here for a sample pot or check out the rest of our Earth Collection on Instagram or YouTube: