Introducing Botanical Sea, our interior colour trend for Summer
6th July 2017

Last year saw an explosion of floral motifs and colours inspired by all things botanical in the interior design world. So for this summer our new favourite colour schemes retain the fun, fresh feel of these gorgeous colour combinations, but with a sophisticated twist!
Bridging the gap between overtly botanical trends from the past year, summer 2017 sees a new marriage between gentle floral inspirations (think of blossom and jasmine) and those inspired by corals and crustaceous jewels from the ocean's seabed.
We've dubbed this new trend Botanical Sea, a dreamy colour palette that is surprisingly versatile. Light, bright turquoise 'The Lido' is balanced out with warm yet neutral tones such as 'Donkey Ride' and 'Little Rascal'. Or try using 'Feather Pillow' as a harmonious accent colour to a brand new shade from Earthborn called 'Peach Baby', a warm peachy hue with neutral undertones.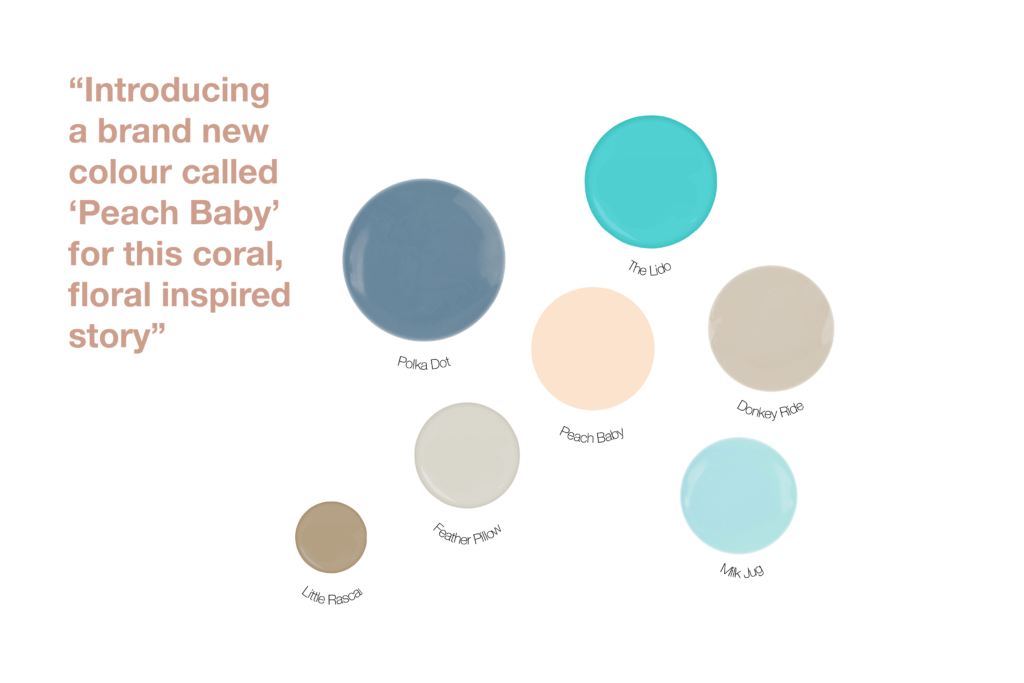 This new colour would work as equally well in a bedroom as it would a kitchen, and can be highlighted with pops of light blue and turquoise, or toned down with soft neutrals.
Finally, 'Milk Jug' and 'Polka Dot' work together for a calm breezy feel, and are used alongside their warmer counterparts for an earthy, but free flowing interior story.
Click here to order your free colour card