Guest Blog: Interior trends that are here to stay by Print Pattern Archive
23rd December 2019

The Print Pattern Archive
The Print Pattern Archive is a beautiful and exceptional private collection of over 50,000 antique fabric swatches and wallpaper books spanning from the mid 18th century to the 1980s.
It was originally collected by Marlene Goldstein, and housed in the fashion districts of New York for over 30 years. At this time, the Print Pattern Archive provided inspiration to New York top brands such as Ralph Lauren, Donna Karen and Victoria's Secret. In 1997, talented young designer Cheryl O'Meara was fortunate enough to gain employment with Marlene at the archive.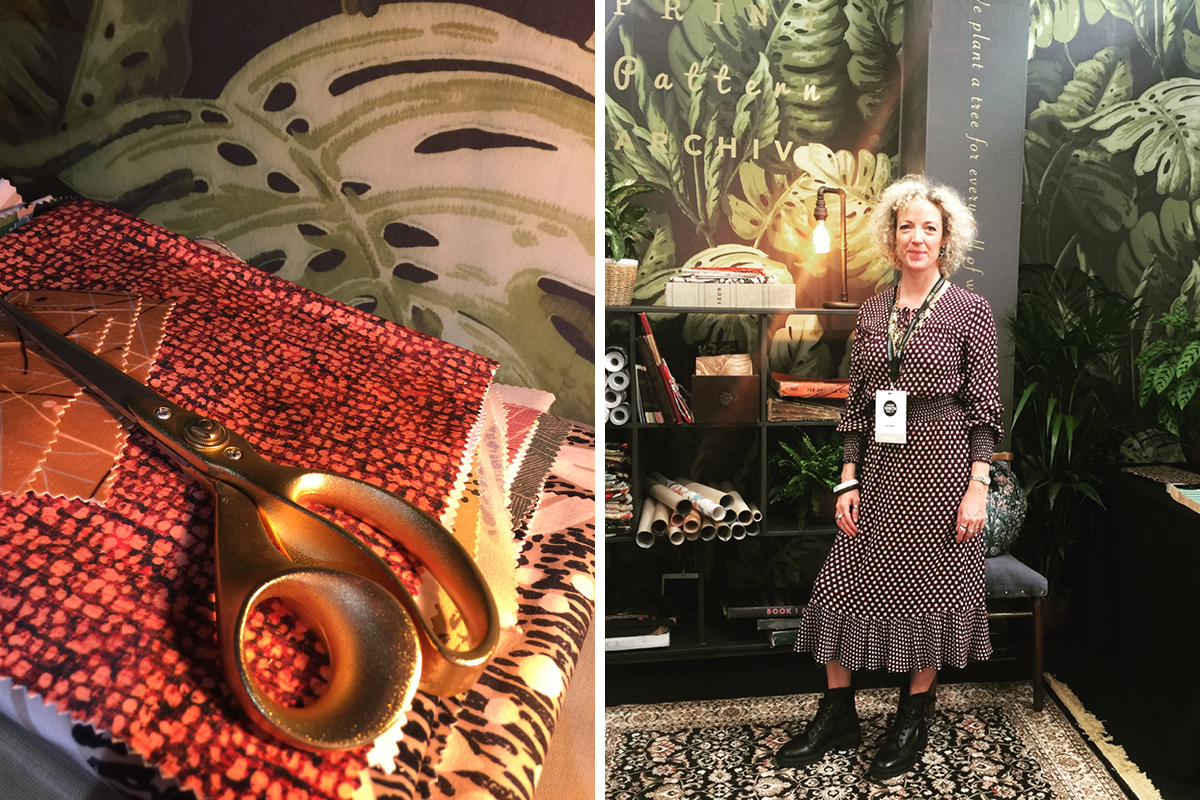 Twenty years later, in an unexpected turn, Marlene contacted Cheryl and asked her if she would like to take over and house the Print Pattern Archive in England. Much to Cheryl's surprise, Marlene gifted Cheryl the Print Pattern archive as a thank you for all of her work.
Since coming to the UK the Print Pattern Archive is now housed in Islington Mill; an old 19th century cotton Mill in Manchester, and has quickly risen to become an exclusive and unique design resource once again. A pot of historical gold that documents the history of beautiful print and inspires unique contemporary design.
London Design Festival
Cheryl recently unveiled the Print Pattern Archive's stunning wallpaper designs including 'Hot House' at London Design Festival, where they used Earthborn's Hobby Wood as its backdrop. In line with the brand's ethos, Print Pattern Archive wanted to use a paint company that stood for the same eco credentials as they did.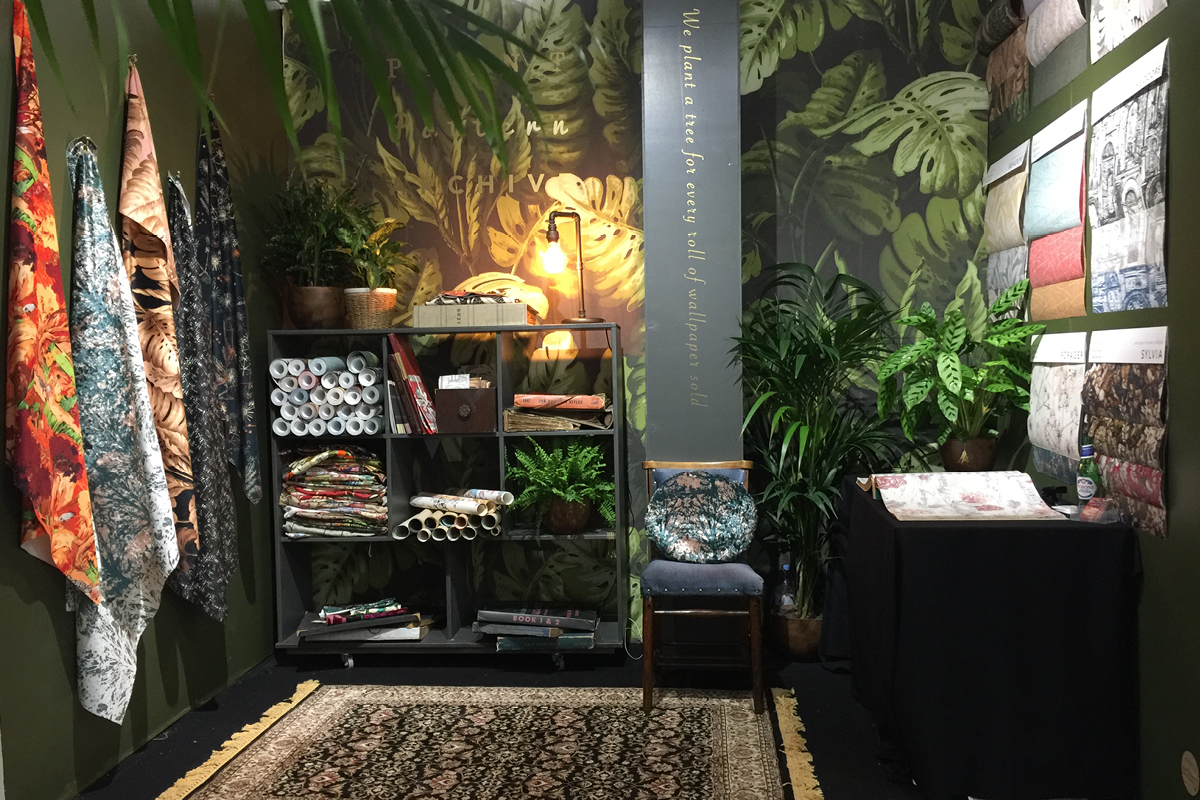 Interior trends that are here to stay
Following the success of their launch at London Design Festival, Print Pattern Archive have put together some interesting ideas on 'trends' and how to make them work in the long term.
"As we become ever more conscious of the earth around us, we are seeking to form a deeper connection with our environment and the allure of the natural world in interiors is increasing.
Whether layering foliage for a dense, forest-like feel or going bolder with jungle wallpapers, bringing the outside in is one way of creating a sanctuary away from our busy lives and the demands of modern life. Inspired by slow living, natural rhythms and the pursuit of wellness, the versatility of this trend means it can be incorporated as hints and accents or on a larger, more obvious scale.
The trend for connection has also translated into an increased demand for artisanal, traceable products with a lower environmental impact and longer lifecycles. From celebrating heritage skills including hand-throwing ceramics and traditional woodworking, to reimaging biomaterials using new and innovative technologies, soul value is replacing cheap, soulless and mass produced items. Today, we are more aware that our purchasing power offers a us vote and that vote has a genuine impact.
Much like the idea of bringing the outside in and exploring the true soul of a product, the trend for nostalgia offers a way of connecting to where something has come from and to play a part in where it is going. This time it's about re-contextualising historic aesthetics for the modern home, with the arts and crafts movement, painterly strokes, romantic florals and the artistic mark making of the mid-century most prominent."
The Forager wallpaper in Bone from £120; also available in Ochre and Dark Forest. Bee print available as in A5 to A2 on request. To compliment, our Claypaint sample pots are available here!