Inspiring room transformations from 'Revamp Restyle Reveal' 2018
22nd May 2018

For the last four weeks 10 top bloggers have been working hard to turn their design ideas into reality as part of the Revamp Restyle Reveal campaign 2018.
We're delighted to have provided paint for each of these gorgeous room makeovers, along with a number of exciting home, interior and electronic brands who have also sponsored the RRR projects.
Following the success of 2017s room reveals, we've been eagerly awaiting the results to see how some of our fave bloggers have transformed their rooms (keeping an eye on Instagram for sneaky peeks and behind the scenes action of course) and we're super excited to share the results here!
Cat Williams from Rock n Roll Bride chose to give her kitchen a much needed revamp, with bespoke cabinetry , copper accents and Earthborn's fresh, palest grey Picket Fence for the walls.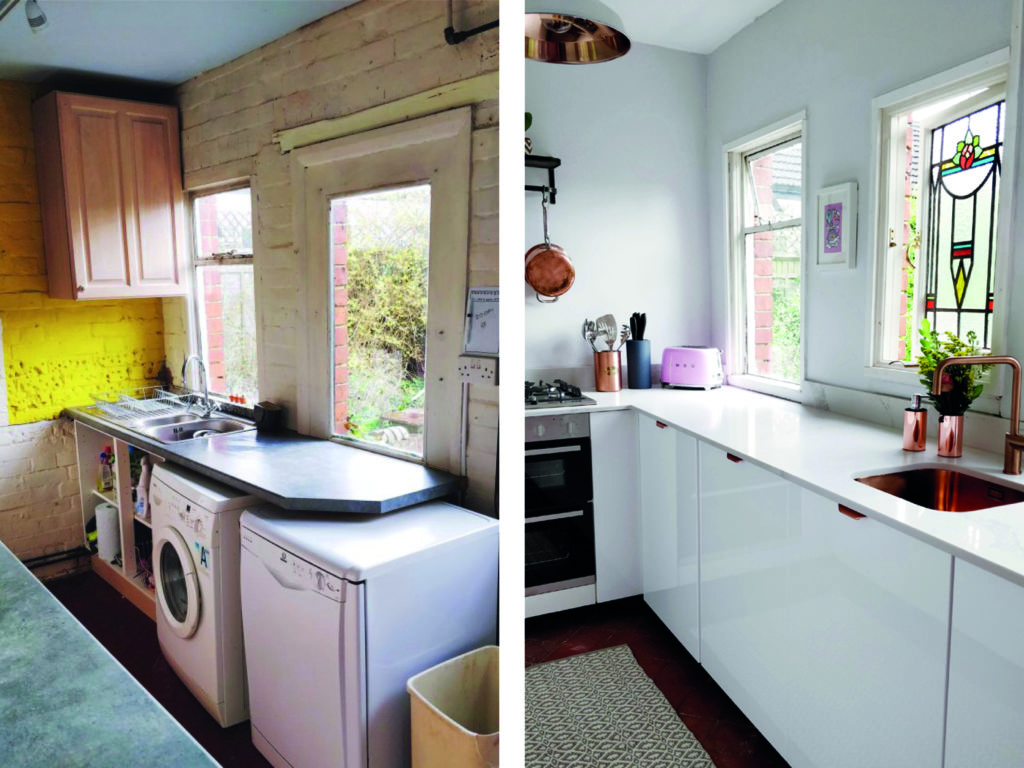 Melanie Lissack updated her period living room using Cat's Cradle, a warm mid grey colour. We love how she has used it across woodwork, walls and the fireplace, and introduced smart feature panelling.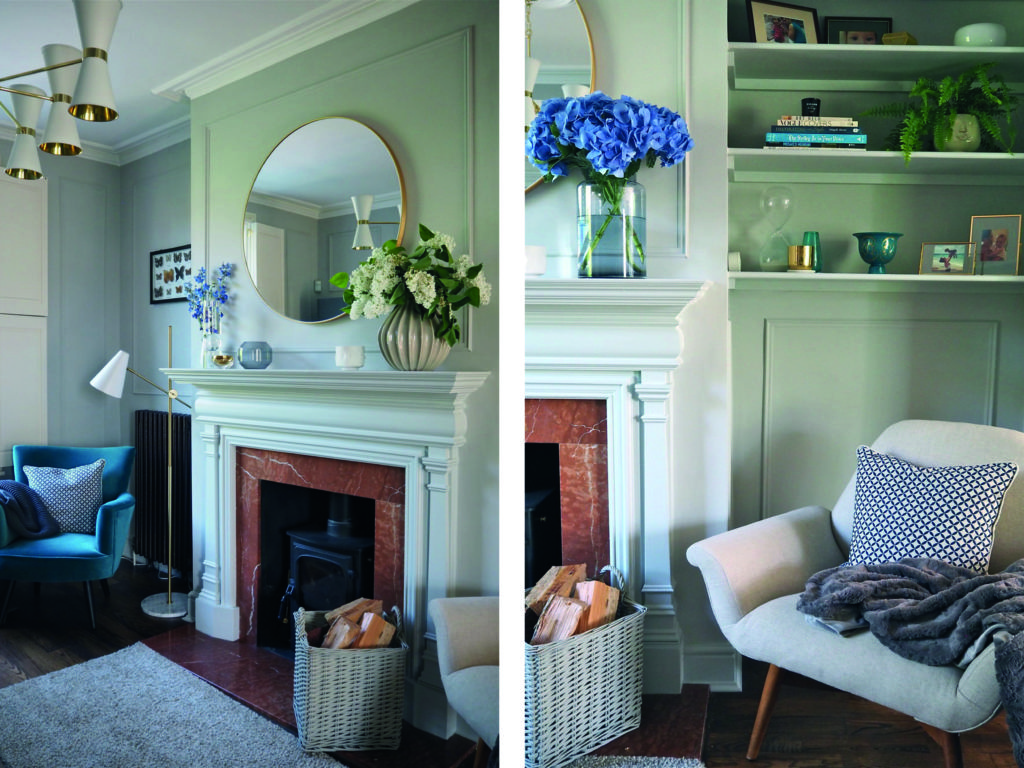 Kerry decided to give her teenage son's loft bedroom a full transformation, using mid grey Kissing Gate and charcoal grey Hidey-Hole as her colour scheme. She also added carpets, feature wallpaper and funky pictures to suit a teenage boy's sense of style.
Emma opted for a retro, Californian vibe for her bedroom revamp. She used pale pink Cupcake on the walls, adding a couple of cool stripes in Flower Pot and Freckle to complete the look.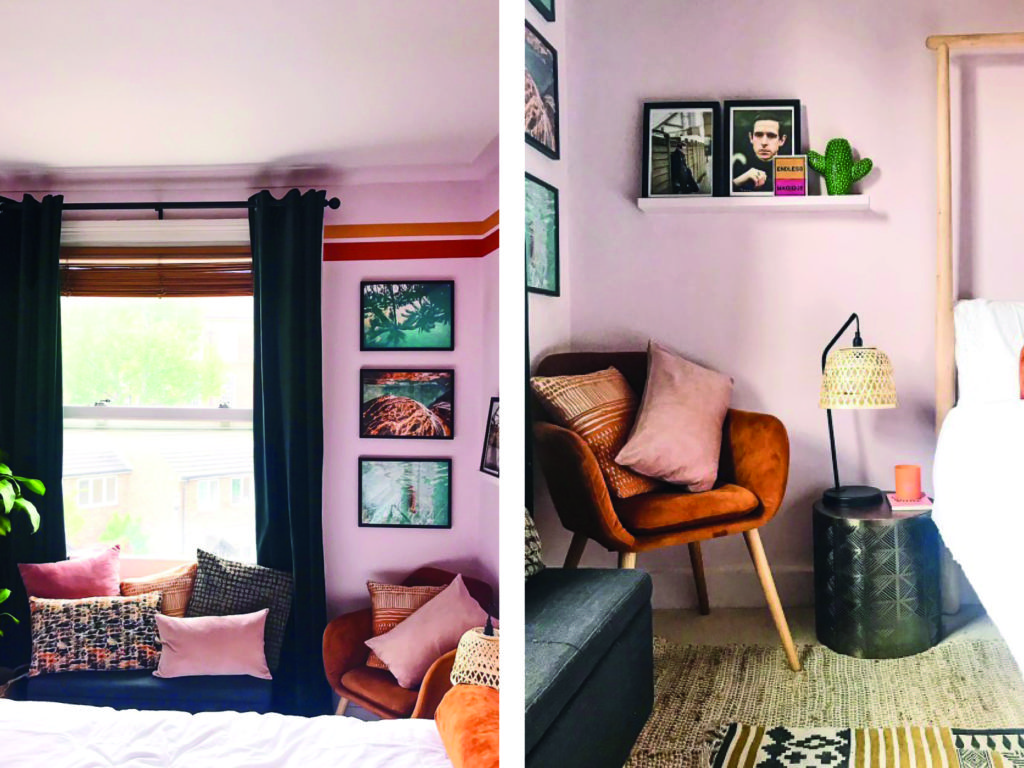 Katty Patterson's living room was the subject of her Revamp Restyle Reveal project. She added an amazing geometric feature wall along with a swing chair to her dark grey colour scheme, painting both walls, woodwork and the door in Hidey-Hole.

We love how Malcolm from Design Sixty Nine has chosen Polka Dot blue for his guest bedroom and really run with it! The results are fantastic.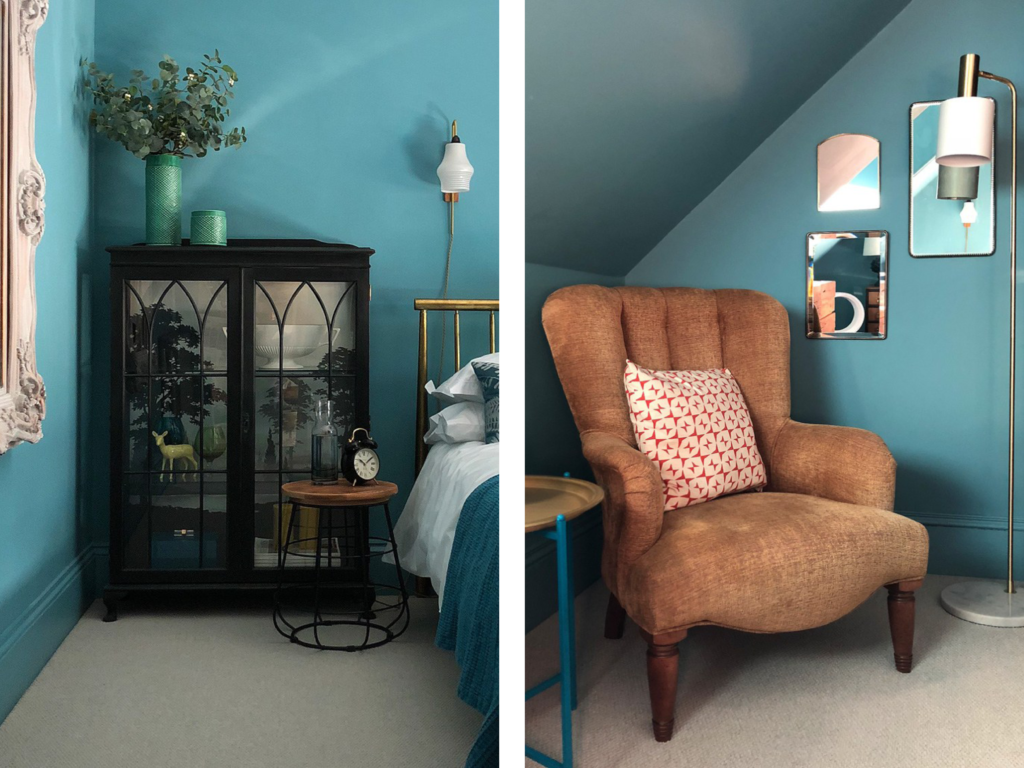 Blogger Jade Wilce chose to update her living room, channelling a retro feel by using Cupcake on her walls and Freckle in the shelving alcoves.
It seems Cupcake proved very popular amongst the bloggers. Olivia Silk from Lust Living paired it with warm grey Trilby, along with White painted woodwork using our Eggshell No.17. We think the results are truly stunning!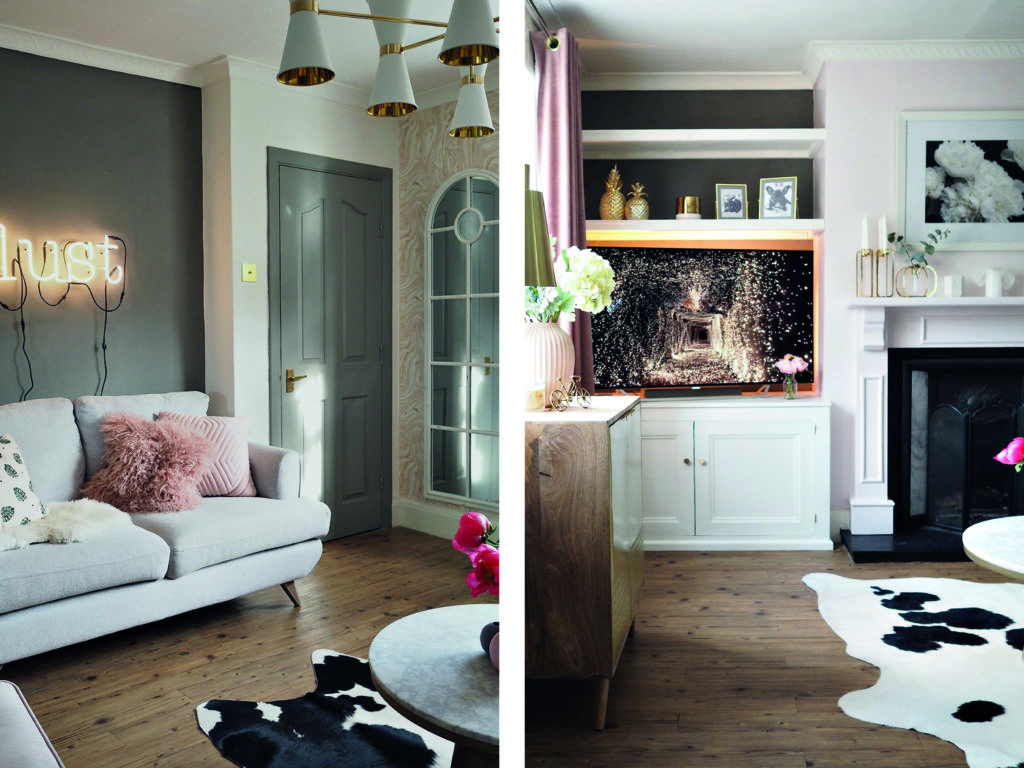 Do you have a favourite Revamp, Restyle, Reveal makeover project? For more information about each of these inspiring room transformations, plus extra pics of hosts' Bianca Hall & Lisa Dawson's projects, head to the RRR website or click on any of the images above!