Over the past 12 months we've had the privilege of working with 5 talented bloggers – dubbed the Earthborn #claymates – on their varied decorating projects.
Each of our five Earthborn #claymates has their own unique style, and we've loved seeing how they have used our classic range of Earthborn paint colours in their own homes.
In case you missed them, here's a round of our favourite makeover projects from the past year!
Luke Arthur Wells
Luke gave his bedroom a stylish monochrome update using Earthborn paint colour Flutterby on the walls, contrasting with the deeper taupe shade Donkey Ride on woodwork and Hidey-Hole in the wardrobe.
Following his contemporary bedroom makeover, Luke upcycled a chest of drawers using our Eco Chic furniture paint in Rocky Horse, finished with Earthborn Furniture Wax.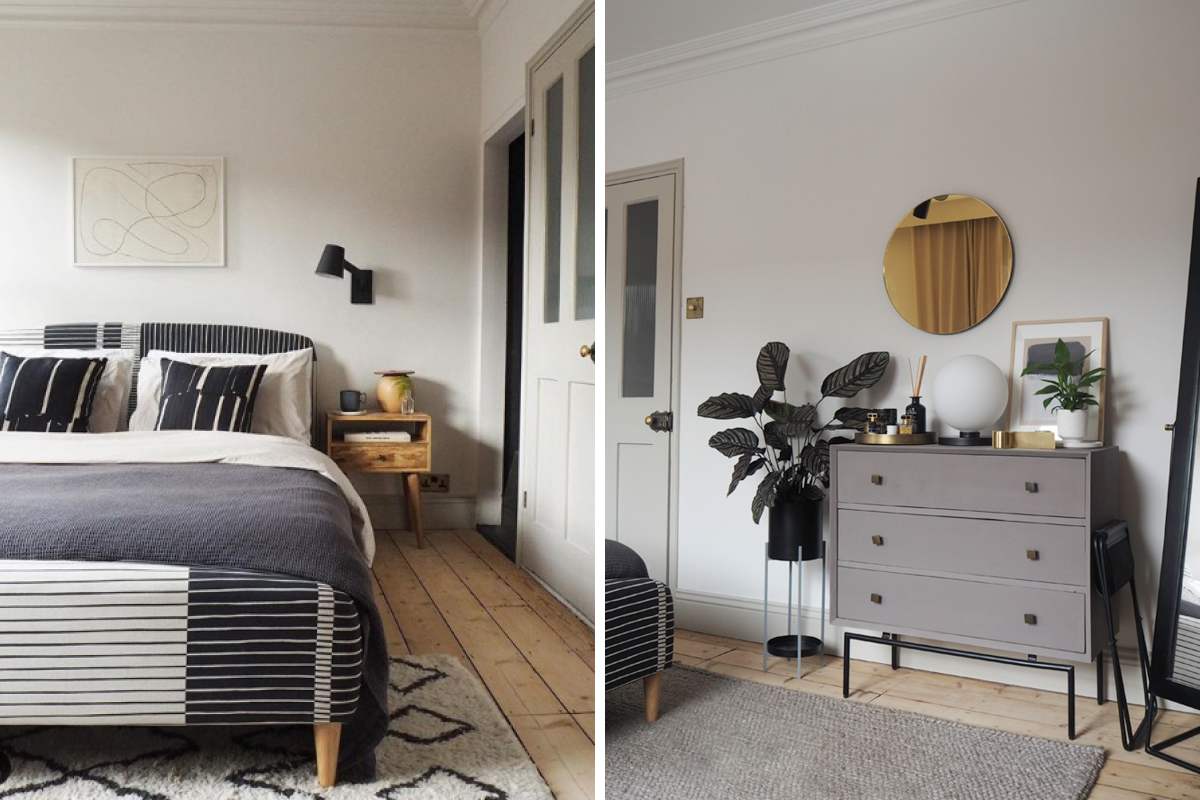 Soozi Danson from the Patterned Palace
Soozi went to town on two decorating projects during 2019 and the results are show stopping! Her colourful office featured a variety of Earthborn shades including Delilah, Hidey-Hole, Cupcake and Freckle. Meanwhile, her downstairs loo revamp included wallpaper, penny tiles and Earthborn's Hobby Wood on the ceiling.
Emma Jane Palin
Emma's bathroom was another social media hit, and it's easy to see why! She chose our 50's inspired pink Delilah for her super cool powder room.
Jess from Gold is a Neutral
Previously a nursery, Jess decided to give her daughter a more grown up bedroom. She chose the warm neutral shade Paw Print for the walls along with Rosie Posie and Humpty Dumpty for the woodwork. She also upcycled her play kitchen to match. The combination of colours is a true delight and we would be pretty pleased to move in here ourselves!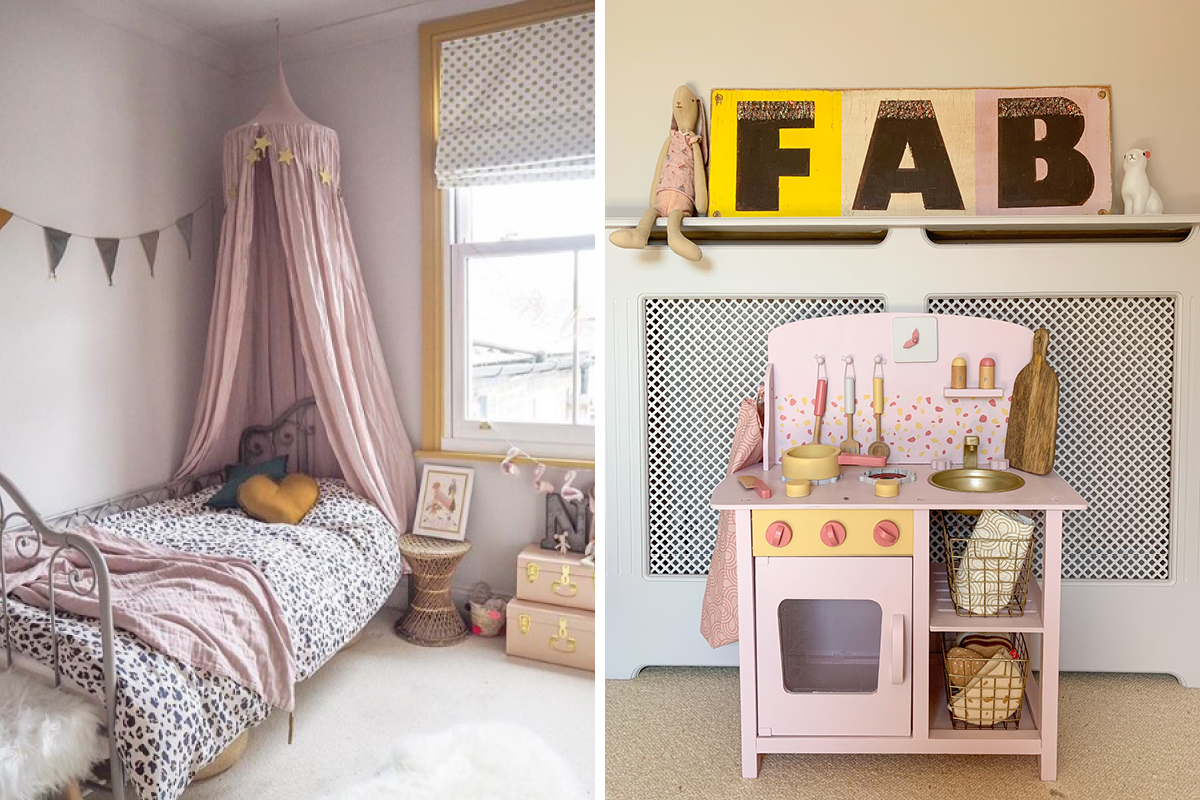 Kimberly from Swoonworthy
2019 saw a year of large scale projects for Kimberly as she extended her house, updated her garden and installed a brand new kitchen. She also chose to use Paw Print for her living room (proving just how versatile this shade is!) along with Donkey Ride on the walls of her new dining kitchen.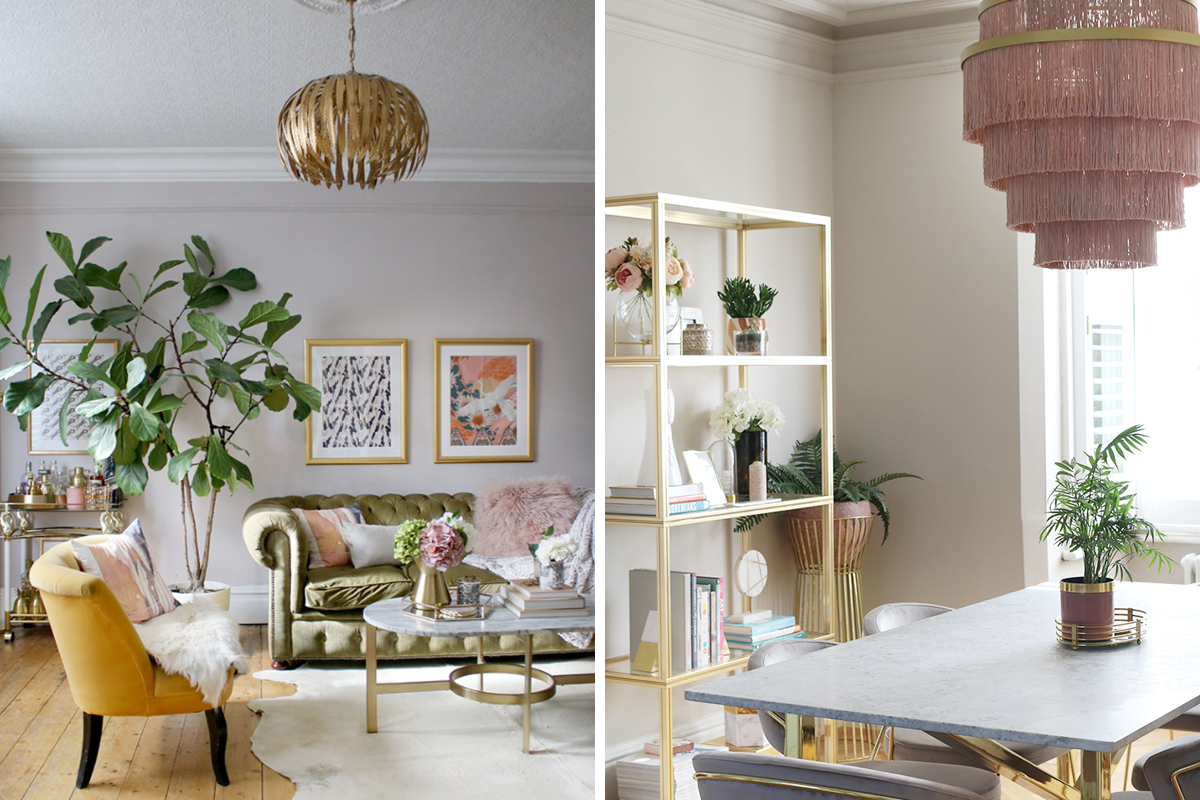 Whether large or small, each of these projects has shown just how transformative a lick of paint can be. If you've been inspired to redecorate your own home in a beautiful new shade, or give a tired piece of furniture a new lease of life, why not kick things off and order a (free) Earthborn colour card here?