Sapling is a creamy, mellow green shade that we are super excited to add to our palette of 72 colours. Already tipped as one of our most versatile colours, we know it works in virtually any room of the home.
A well balanced shade, Sapling is light enough to create a fresh, airy feel yet with enough depth of colour to feel intimate and calm. A classic for living rooms or bedrooms, it's just as at home in children's rooms and nurseries.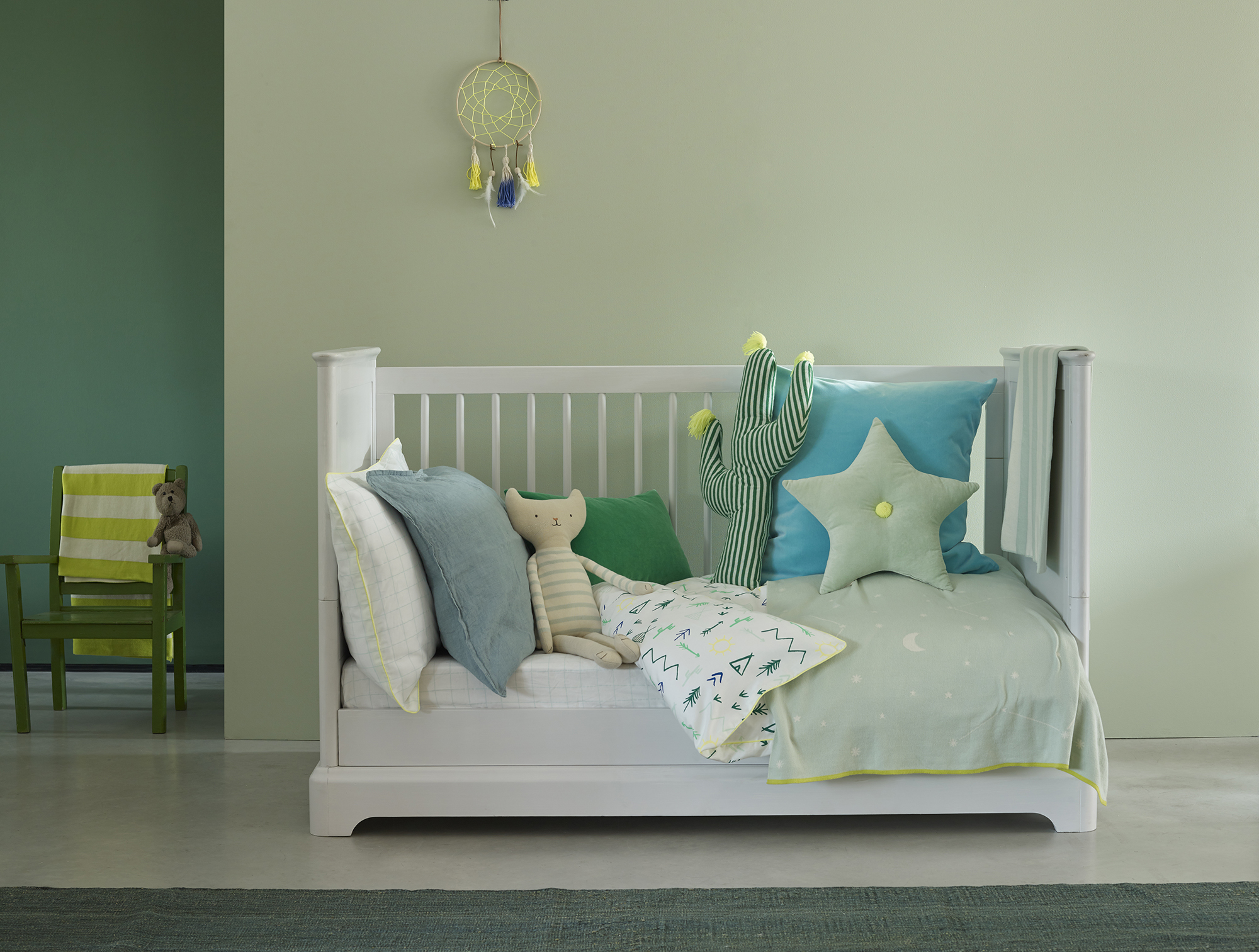 Walls: Hobby Wood and Sapling, Cot:Bugle
Keep the colour palette limited by pairing with just one or two other shades for a stylish feel, and introduce brighter accents with textiles and fun accessories.
Hobby Wood, another of our five new colours, adds a little drama in this modern nursery, whilst the cot is simply painted using Eggshell No.17 in grey-white Bugle. Certified as being safe to use on children's furniture and toys, this new paint finish carries the Safety of Toys Standard (EN71:3) making it ideal for giving nursery furniture a beautiful, practical finish.
Fancy trying a sample of Sapling? Order yours here