This contemporary colour palette sees the delightfully mellow Peach Baby brighten up a kitchen diner space.
For an easy-going yet sophisticated look, pair this soft, pale shade with deep, earthy tones like Secret Room, used to create a focal point out of flat-fronted kitchen units. Contrasting shades of charcoal black Hidey-Hole and gentle green Sapling lend a modern twist whilst remaining calm and collected.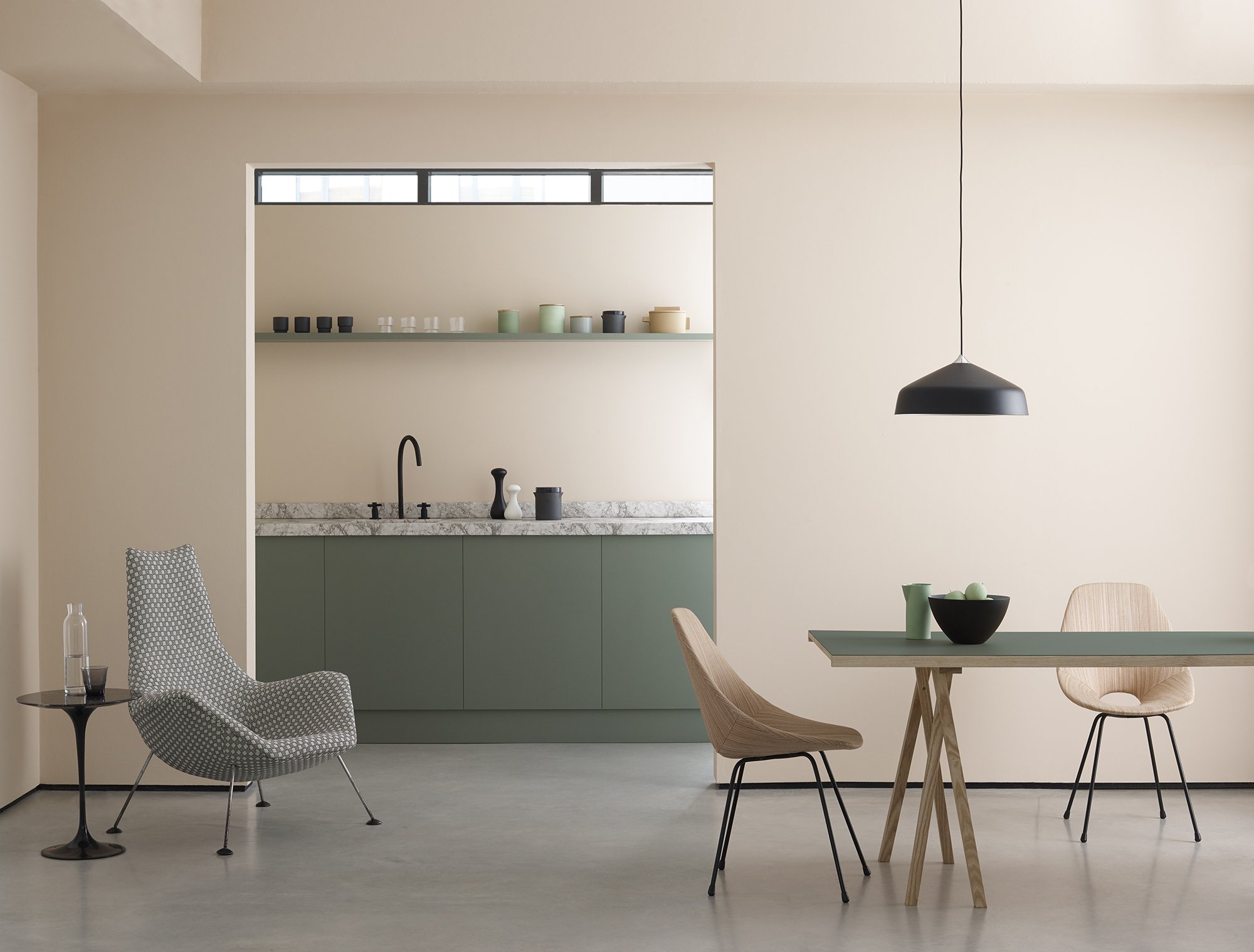 Walls : Peach Baby, Kitchen Cupboards: Secret Room, Table Top: Secret Room, Jug on table : Sapling
It's the perfect colour palette for lovers of simple design, as each colour has a mellow quality that brings a sense of laid back style to any space.
Peach Baby is available in our range of classic paint finishes, including Lifestyle Emulsion; great for kitchen walls and ceilings that can be easily wiped clean with this family friendly paint.
For a practical and stylish update to kitchen cupboards, our eco friendly new Eggshell No.17 is quick drying and durable with a hardwearing silk sheen finish. Simply prime with Earthborn Multi Purpose Primer and away you go…
Available in 72 scrumptious colours (including 5 new shades!) both products are free from oils and acrylics with no nasty paint smells.
Order a Claypaint sample pot in Peach Baby here