Roll up roll up! There's a new shade in town…
Can-Can is a cheeky 'Moulin Rouge' inspired colour that was developed following high demand for a pinkier shade of red. Deep and dramatic, it certainly adds a bold statement to any interior.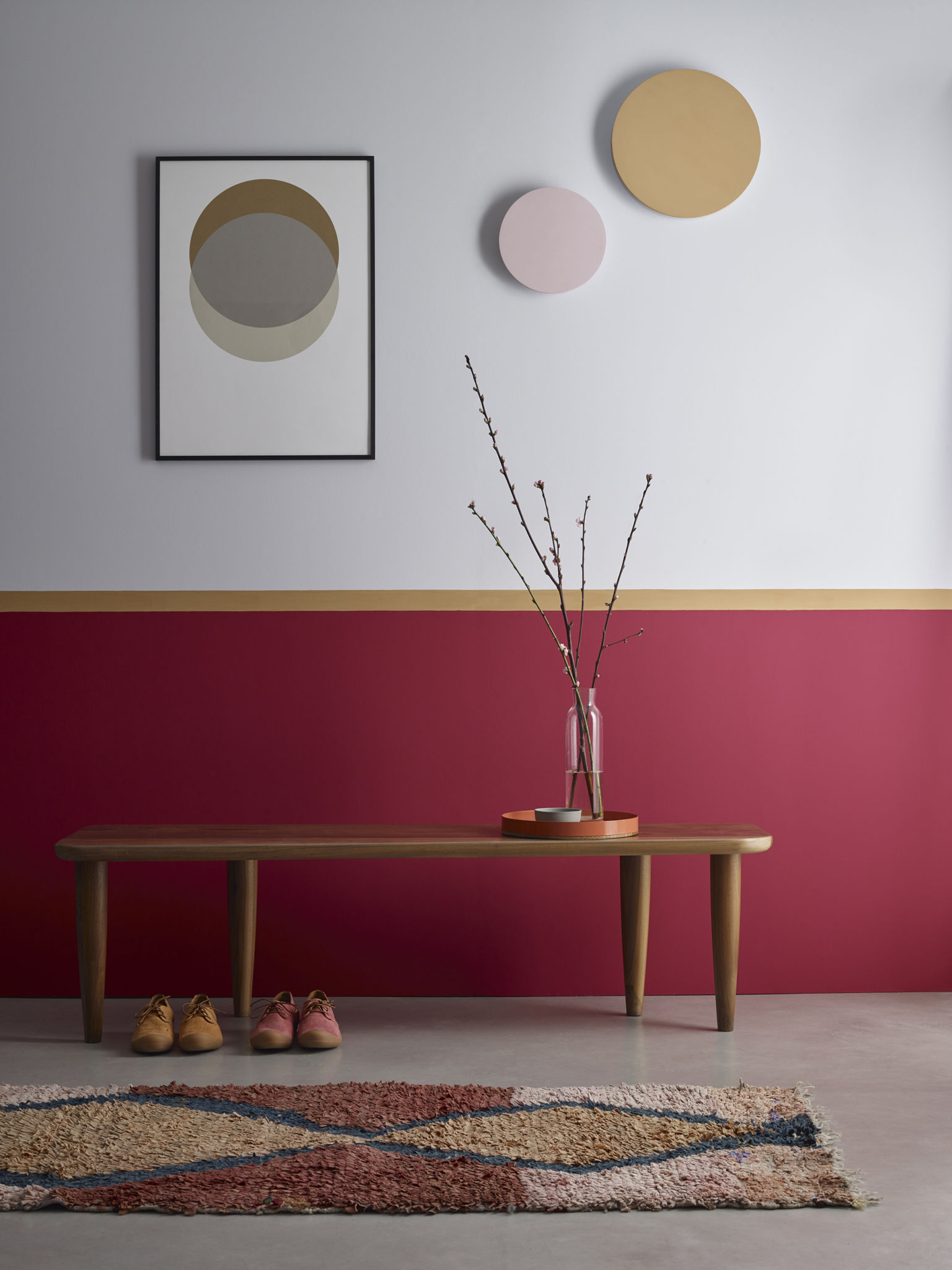 Top: Bugle, Stripe: Humpty Dumpty, Bottom: Can-Can
However Can-Can isn't just all glitz and glamour, it also has a more sophisticated side. Try pairing it with pale greys and warm ochres, and see how this warm-hearted red can create an entrance when used in a hallway, or add intimacy to a dining room. Can-Can is the perfect shade for an inviting feature wall, or choose this shade to give your furniture a makeover with Earthborn Eco Chic.
Head here to order a tester of this dramatic new hue and start planning your new colour scheme!