How to paint MDF, melamine & laminated kitchen cabinets and furniture
28th April 2017

Sometimes a fresh coat of paint is all that's needed to add a totally new look to kitchen cupboards, furniture and interior trims. Our Eggshell No. 17 and Eco Chic are perfect for painting interior woodwork and wooden furniture, but surfaces like melamine and MDF require a little more preparation.
It's worth bearing in mind that many kitchen units are now made from composite materials like MDF or particleboard and coated with a laminated wood, plastic or a melamine finish. Likewise a lot of furniture nowadays (especially the flat pack variety!) is made from coated MDF or chipboard.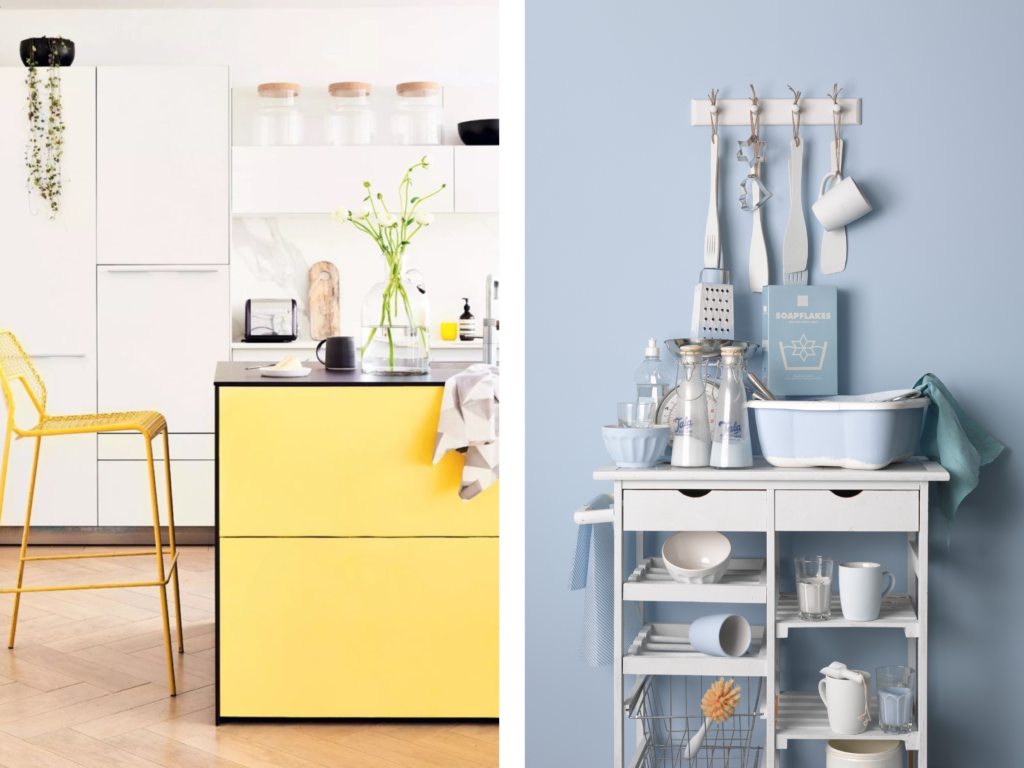 Yellow kitchen image courtesy of House Beautiful ft. kitchen drawers painted in Earthborn's Daisy Chain.
If you're planning on painting kitchen cupboards, melamine surfaces or particleboard furniture, read on for our top tips on how to achieve a professional, long-lasting finish:
1. Melamine and foil-coated particleboard isn't absorbent like wood or plaster, so it's important to sand it well to a matt finish in order to provide a key and help the paint stick. Don't forget to wear a suitable mask when sanding and work in a well-ventilated area, or outside if possible!
2. Wipe away any excess dust then use a damp cloth to thoroughly clean the surface.
3. For best results when painting these types of surfaces, we'd recommend using a primer first. Our Multi Purpose Primer is ideal because it is water-based and provides a sound base for painting over.
4. Earthborn Multi Purpose Primer isn't like a normal paint, so don't be surprised if it doesn't cover especially well; the point is to prepare the surface ready for painting.
5. Apply a coat of Eggshell No. 17 or Eco Chic paint and let it dry. If using Earthborn Eggshell No. 17, lightly sand the dried surface with fine sandpaper for an ultra-smooth finish.
6. Apply a further 1-2 coats depending on coverage and colour. Earthborn Eggshell No. 17 dries to a durable, soft sheen that doesn't require any extra protective finishing. If using Earthborn Eco Chic, finish with Furniture Glaze or Wax. Leave to dry thoroughly before re-attaching doors or adding handles.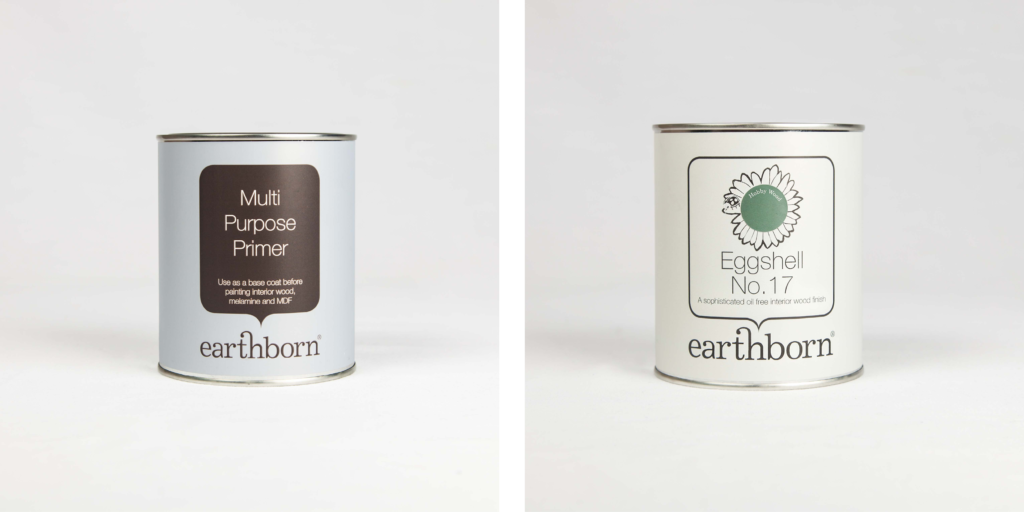 So if you're dreaming of a new kitchen or updated furniture, painting cabinets and replacing the hardware can be a simple and highly cost effective way of transforming your space. Head to Pinterest to see loads of ideas and before-and-after images, ranging from budget kitchen makeovers to easy wardrobe door updates!