How to choose the perfect paint colour for your bedroom
19th February 2018

Whilst we might spend more than one third of our lives in bed, the modern bedroom is more than just a place to sleep. Bedrooms offer a space to relax in, get ready, watch TV, catch up on emails, work and even eat, so it makes sense that your bedroom is a place you enjoy spending time in.
Before deciding on a colour scheme for your bedroom, think about how you want the space to make you feel. Darker paint shades will create a cosy, cocoon-like feel, and if your room is dark anyway, a deep colour can really emphasize the comfort factor. Light, cool colours on the other hand, offer a calm, airy feel and help to give the illusion of space.
Finally, bright shades aren't just for children's rooms, bold greens or warming yellows are energising and joyful, perfect for bedrooms that are used for a variety of functions.
To help inspire you, here are some of our favourite bedroom colour schemes:
Dramatic and sophisticated green
The deep, luscious green Hobby Wood has been used to add drama to this grown-up bedroom space. Add blue and palest pink accents to keep the scheme soothing for a beautiful bedroom.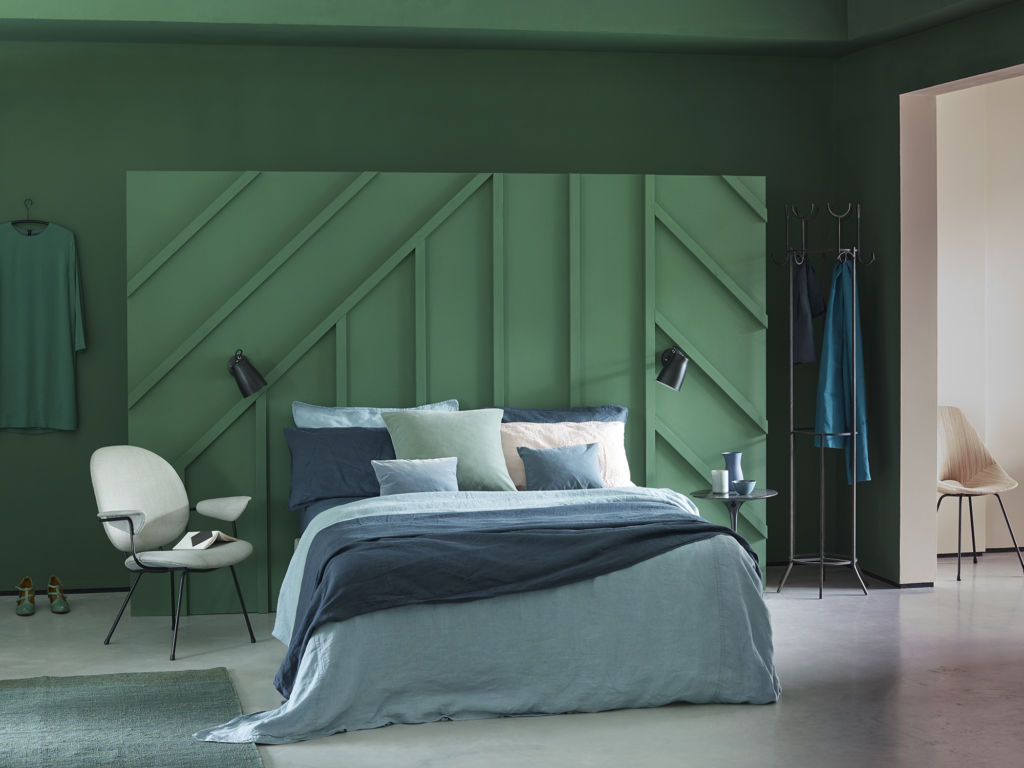 Simple all-white
Sometimes only white will do. Earthborn White is different to other paints; it is fresh, clean and free from that harsh blue tone associated with many white paints. In this simple bedroom, white painted wood panelling creates a calm backdrop to inviting bed linens.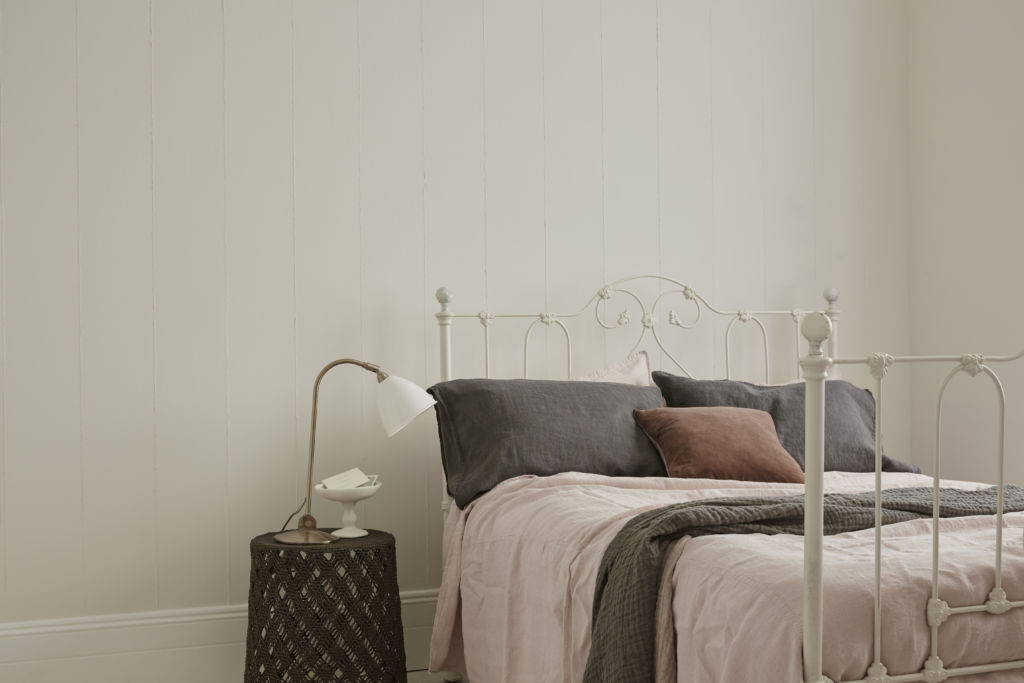 Heritage grey
Greys remain some of our most popular colours, and it's easy to see why when there is a shade to suit every space. Our classic grey Nellie is used to create a soft, warm feeling in this country-inspired bedroom. Try teaming mid-tone greys like this with warm biscuit colours and crisp white for a timeless feel.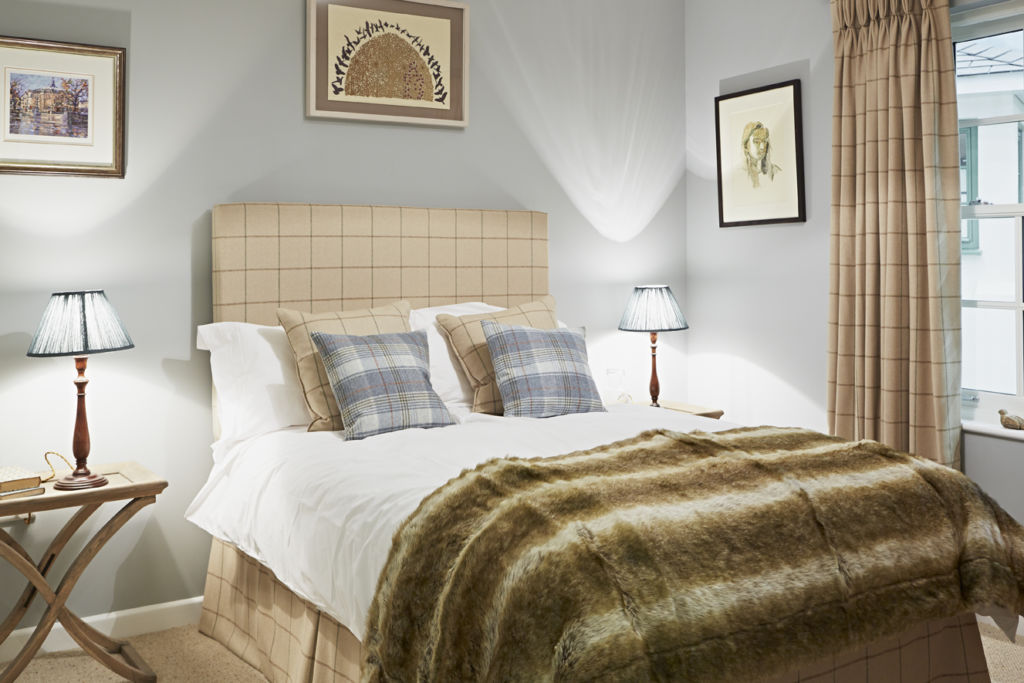 Midnight blue and white
In this stunning bedroom, stylist Katie Sellers has chosen the dark navy shade Toy Soldier and teamed it with a cool white ceiling and brass accessories. The result is a dramatic yet easy to live with bedroom colour scheme that is both elegant and contemporary.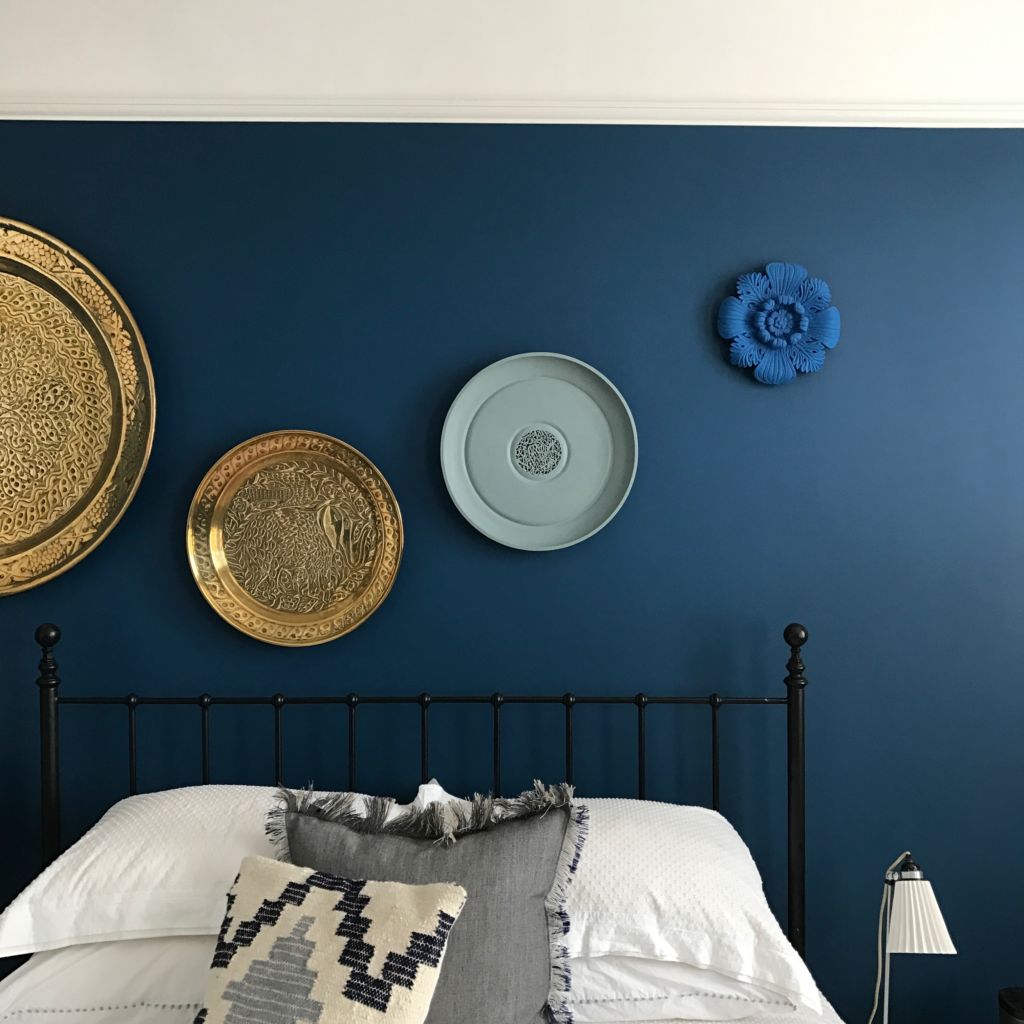 If you fancy a new shade in your bedroom, order a free Earthborn colour card here and have a gander at the rest of our eco friendly paint shades.