How to apply furniture paint
2nd May 2022
Spring is the perfect time for refreshing and revamping your home. Here at Earthborn we love to upcycle furniture. It's great for the environment, saves money and the process of creating your own masterpiece happens to be really fun… win win! With our Eco Chic paint, Pigments range and our super easy step by step guides on how to apply furniture paint, you're seconds away from creating your very own unique piece.
Colour Dragging is an effective look for upcycling furniture and is super easy to do. You can use this technique to mimic metals such as gold or steel by using our Pigments or simply make your item look more rustic using Eco Chic and a brushing technique.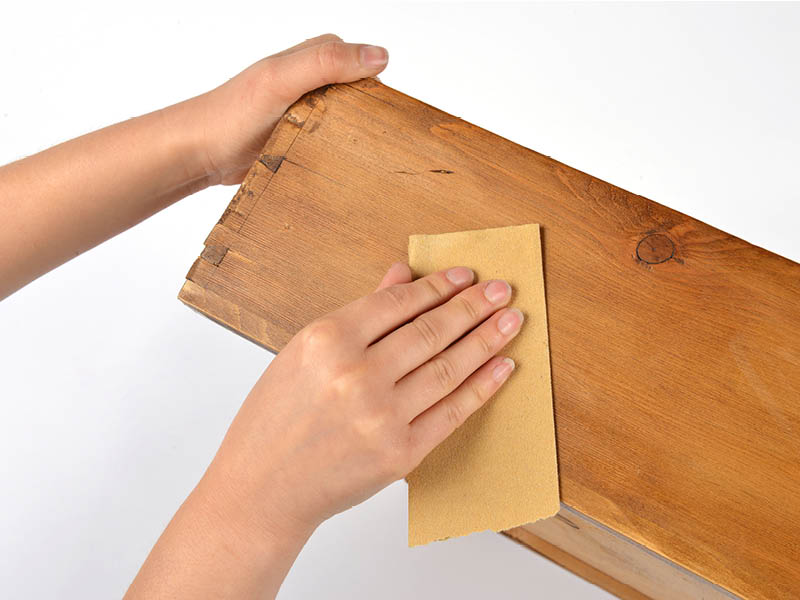 Step 1 Prep:
When upcycling any furniture, the first step is to make sure that you have removed any old varnish, oils and paint. The easiest way to do this is by giving the furniture a good sanding to provide a solid base for paint.
Step 2 Prime:
Eco Chic does not need a primer if painting directly onto wood that has been sanded however it can sometimes be useful to use a base coat of Eco Chic thinned with 20% water. If you are painting over metal or MDF then our Multi-Purpose Primer would be needed before painting.
Step 3 Painting:
With your chosen Eco Chic colour, paint onto your furniture with a synthetic brush making sure not to apply too thickly which can cause drip marks. Although quick drying, allow at least 6 hours before applying a second coat of paint.
Step 4: Pigments
To create a brushed metal effect, you will need our Furniture Glaze and one of our metallic pigments such as Rhine Gold, Mica Gold, Mica Bronze or Mica Silver which will add an extra dazzle to your project. Mix a small amount of pigment (a little goes a long way) into a little water to form a paste. Next mix together the pigment paste and Furniture Glaze in a small container using a brush until smooth consistency.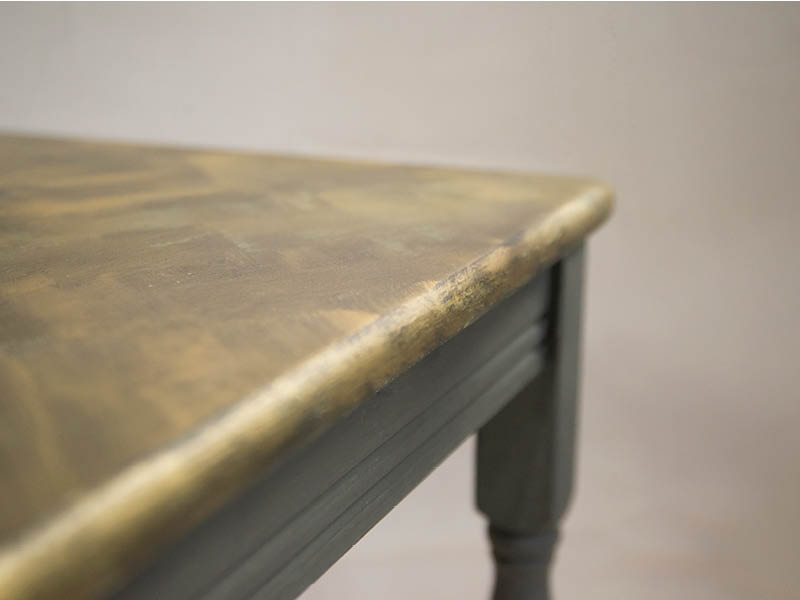 Step 5: Colour Dragging
The fun part! Apply your mixed pigmented Furniture Glaze using short straight strokes alternating in directions. This creates a hatched effect which will catch the light like that of brushed metal. For the best effect we recommend painting a base layer in a dark colour such as Hidey-Hole first to add more contrast against the pigments. Allow to dry for at least 6 hours before applying a clear coat of Furniture Glaze over the top to seal and protect your design.
For a rustic colour drag effect use your chosen Eco Chic colour (we recommend a contrasting colour from your chosen base) and apply thinly using short straight stokes clashing in direction. Continue this process as the paint is drying for the best dragged effect. Once finished, be sure to protect your masterpiece with our Furniture Glaze or Furniture Wax.
Have you tried this project? We would love to see the results! Be sure to tag us in your masterpieces using #Earthbornbyme. If you are keen to get started, why not order your free colour card or buy a sample pot.