Halloween crafts
26th October 2015
Halloween is just around the corner, so for a bit of fun this week we're talking Halloween crafts and decoration ideas to make your home extra spooky this season.
Kids love getting dressed up for Halloween, so why not embrace the 'dark side' in your home too with this fun and simple craft project for scary Halloween lanterns.
All you need is:
Some jam jars in different sizes
Your favourite Claypaint colours
A paint brush
A pencil
We chose four Autumnal shades with names that are just right for Halloween:
Jack Horner, Secret Room, Picket Fence and Pumpkin Pie (naturally!)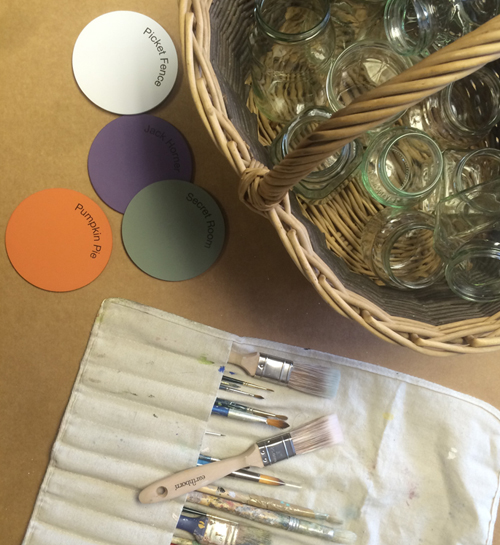 After removing the labels with warm water, simply wash and dry your jam jars.
The next bit is super-easy… just paint your jars in different Claypaint colours.
Then, after the paint has fully dried (this shouldn't take long because Claypaint is fast-drying) use a sharp pencil to scratch shapes and patterns onto the painted surface.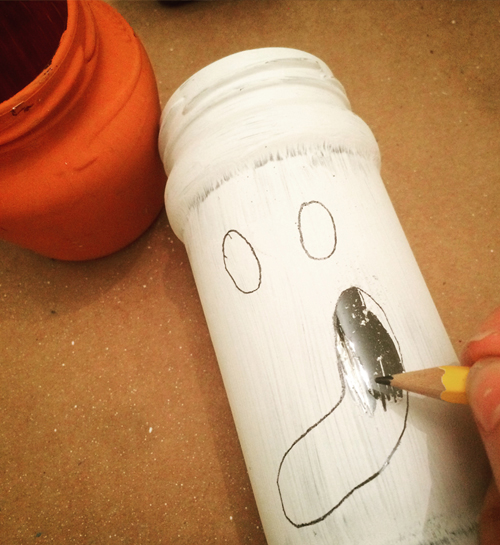 For our jars we went for spooky bats, ghoulish ghosts, spiders' webs and scary faces! Because Claypaint is water-based and free from plastics, making shapes in the surface is easy. It also means that it's safe for even the littlest of kids to get involved.
Then simply pop a lit tealight into your jars and the colours and patterns will light up magically!
A fun and easy project for kids, this could even be adapted to make Christmas themed lanterns too.
Keep in mind that Claypaint will naturally wear off the jars over time. If you want to recycle your jars for another project just wash them in warm water and gently scrub.