#DoYouColour your property?
If you're thinking about introducing some colour to the outside of your property this year, read on! From Bywater Street in Chelsea to Neal's Yard and Portobello Road… Who hasn't fallen in love with a colourful street in London? Exterior paint colours are trending and we couldn't be happier!
So in the spirit of our #doyoucolour campaign this year, we are championing bolder, braver colour choices inside AND outside the home. Whilst traditional exterior paint colour options include chalky neutrals and pebble greys, have you ever considered a Cobalt Blue or a Soft Peach? (*Disclaimer: Whilst we're all for the 'you do you' mantra, it may be best to contact the neighbours first for their seal of approval)
But not all masonry paints were born equal. Our Ecopro Silicate Masonry Paint is a highly durable, breathable AND weather resistant mineral paint. Available in 24 beautiful colours, it offers a fab alternative to traditional lime based/conventional coatings. It is THE perfect product to get your home breathing again.
Decorative borders are an ideal (neighbour sensitive) starting point for those looking to introduce a pop of colour to their home exterior. We recommend Bradstone for instance, for Scalloped and Rustic Rope edging.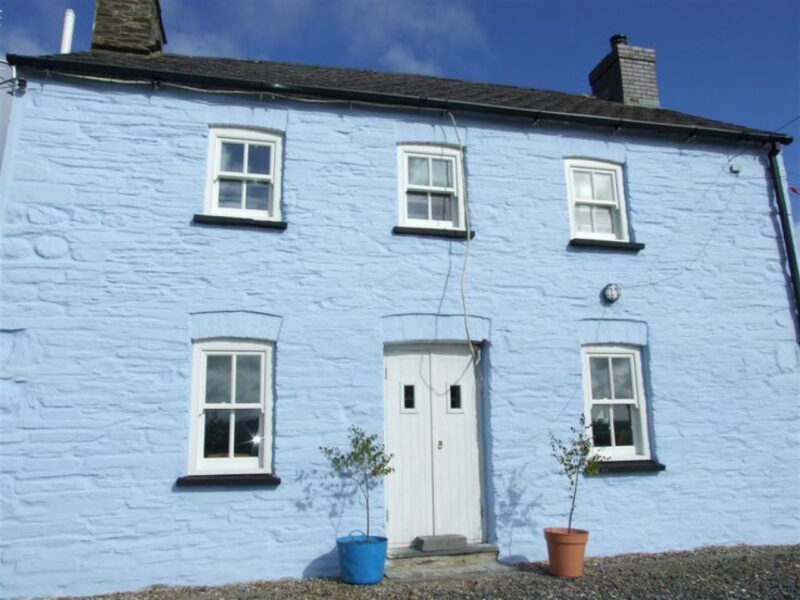 Meanwhile, check out this blue-tiful cottage and other inspo over on our Instagram page @earthbornpaints!
And kick-start your project by ordering a (free) Silicate Masonry Paint colour card here.