Eco-friendly Easter Egg painting
28th March 2018

The Easter celebrations are a fantastic excuse for both adults and children to let the creativity run wild with an Easter Egg painting project. Whether you are looking to keep the kids occupied during the Easter break or want to give your home a touch of Spring, we have the inspiration for you.
First and foremost, you need to prepare your eggs. To do this you should place your eggs in a pan of boiling water and heat on a medium flame for around 15 minutes, before removing your eggs and leaving them to cool. After this, it's time to choose your paint colours and start getting creative. Earthborn sample pots are the perfect size for craft projects like this, and with our huge range of colours you will have no shortage of choice.
Here are just some of the Spring colours you could use in your project: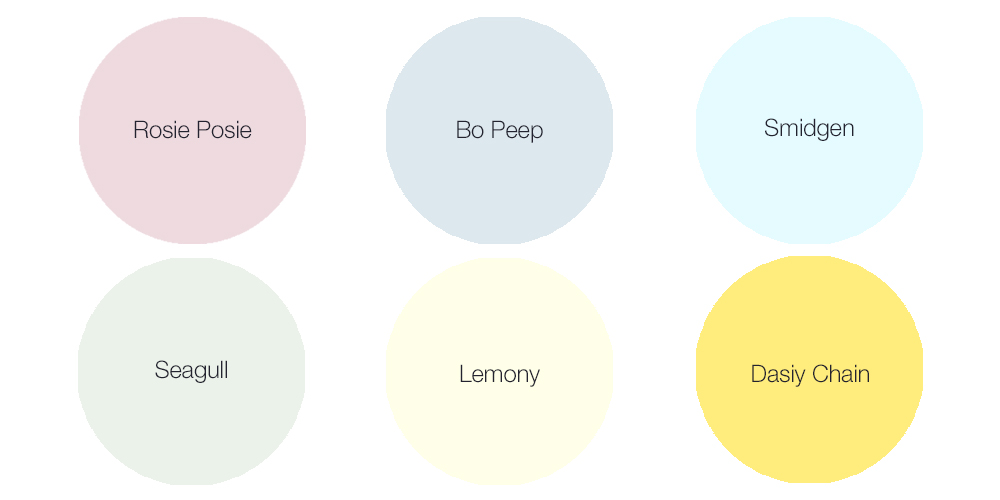 For the kids, they can decorate their eggs as the Easter Bunny or their favourite cartoon characters using added details such as ears, a fluffy tail or googly eyes that can be purchased from any craft shop. As for the adults, colours can be used to create sophisticated and eye-catching Easter decorations.
Take a look at our Pinterest board below for just some of the inspirational and fun Easter painting projects that we have found.
Any of the above ideas can be easily recreated at home using Earthborn's eco-friendly paints, not only adding a fantastic pop of colour to your home, but also ensuring that your craft project is environmentally friendly and without those harsh smells that regular paint would bring.
Are you ready to get cracking with your Easter painting project? Order your sample pots of Earthborn paint here to get started.