Treat Your Walls
This autumn we're inviting you to Treat Your Walls with Earthborn. Whether you're restoring a listed building, refreshing a modern home, or something altogether more creative, our paints offer many unique qualities.
To celebrate our Treat Your Walls campaign we've teamed up with the talented artistic duo Tipperley Hill for an exciting giveaway.
Tipperley Hill
Roz and Abi are the artists behind Tipperley Hill. Their passion is to paint contemporary landscapes, abstracts and florals. By working on two canvases at the same time, they swap from one to the other, or sometimes paint on the same piece. This illustrates their mutual trust in each other and how their collective energy comes together to create something entirely new.
Abi explains:
"We love using Earthborn paints as they have a gorgeous consistency (almost like icing!) and a very sophisticated colour range."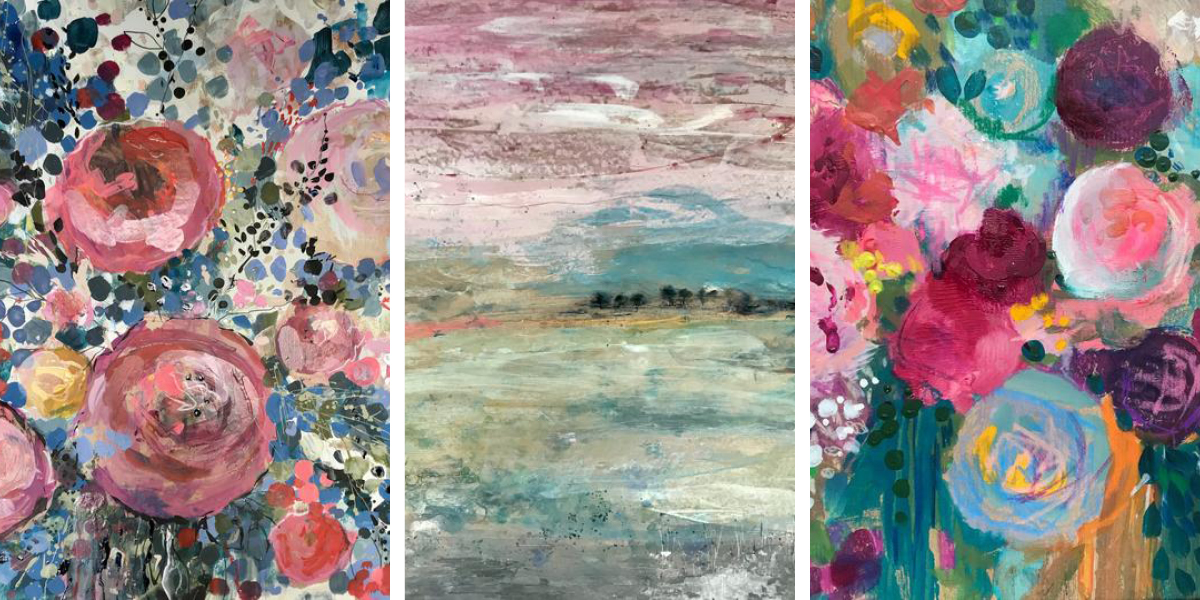 Earthborn x Tipperley Hill giveaway prize
Usually working in mixed media, Tipperly Hill fell in love with Earthborn's Claypaint after trialling it for some recent artworks. We couldn't be more thrilled to hear they have created a beautiful bespoke canvas using Earthborn paints. And they're generously gifting it to one lucky Earthborn winner! To see the artwork for yourself and be in with a chance of winning, simply head to our Instagram account to enter:

And it doesn't stop there! This September, Tipperley Hill will be 'live painting' at Jack & Atticus, an independent Earthborn stockist in Amersham, creating yet more beautiful canvases. To find out more head to Tipperley Hill's Instagram page and catch this artistic pair in action.