Earthborn x Mélanie Johnsson competiton
We're just a Smidgen excited to announce our August giveaway! For this month's competition we've teamed up with the fabulously talented artist and illustrator Mélanie Johnsson.
If you're a regular reader of our blog or follow us on Instagram you might have heard… Each month we host a unique Earthborn giveaway. Giving you the chance to win not only a tin of Earthborn paint but some other gorgeous goodies too!
Mélanie Johnsson is best known for her quirky, colourful and uplifting illustrations. She collaborates with brands across different fields; from luxury and travel to cosmetics, art and fashion. Mélanie prioritises working with eco-friendly and sustainable brands that reflect her own values. So we're delighted that she has chosen to team up with Earthborn!
For our August giveaway prize Mélanie has created a bespoke hand painted stool using four Earthborn Eco Chic colours; Cupcake, Freckle, Flower Pot and Dorothy.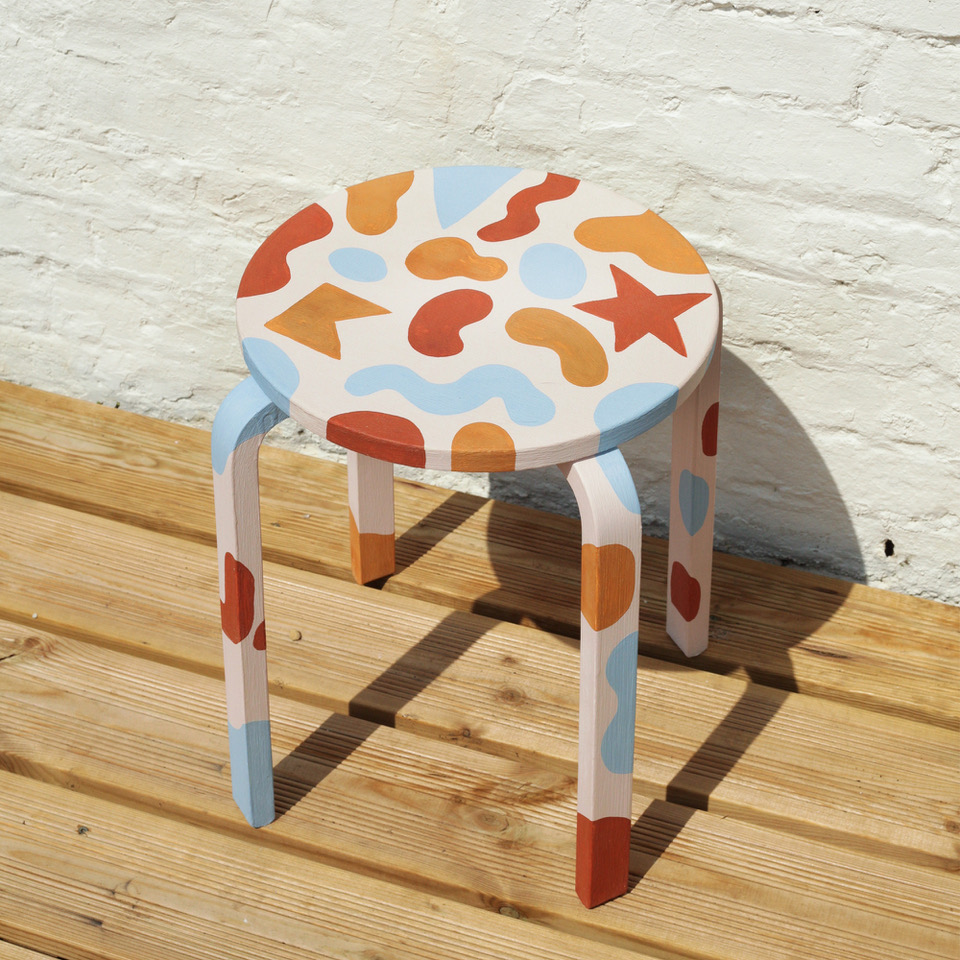 Fancy perching on this beauty and winning 5L of Earthborn paint at the same time? Click here to enter our Earthborn x Mélanie Johnsson competition!

And be quick! Our competition closes 20th August 2019