Earthborn partner with online eco community Better Century
24th February 2020

We're excited to announce that Earthborn have partnered with an innovative new online organisation called Better Century.
Better Century is a digital platform designed for individuals and organisations to share ideas about environmental issues. Their aim is to connect likeminded people by creating meaningful relationships and finding new ways to make a 'Better Century'.
They describe themselves as "A network of ordinary people and organisations providing sustainable solutions and inspiration."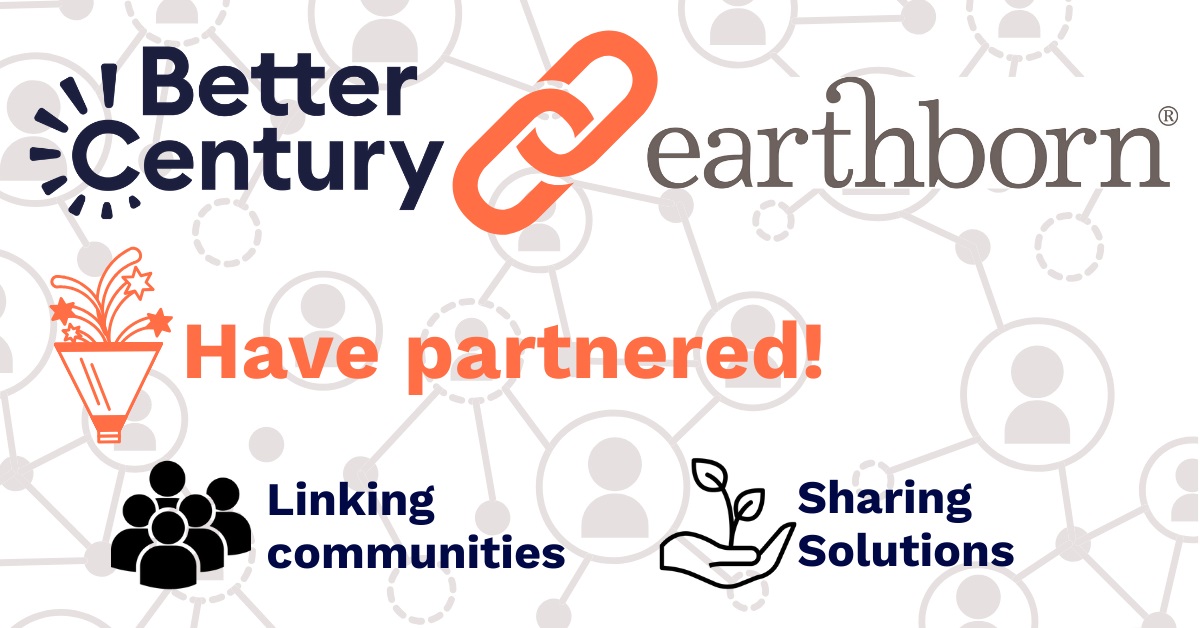 From topics covering transport and money to home and lifestyle, Better Century is an open forum where anybody can join the discussion.
They say:
"We connect those that have the answers with those that are looking for them.  Through education, empowerment, and meaningful relationships, together, we can create an environment where all life thrives.
We're excited to see how the platform evolves, and look forward to sharing Earthborn eco products and environmental ethos with the Better Century community.
You can find out more about our partnership here.