Earthborn paints are the ideal choice for your kitchen and bathroom
19th June 2015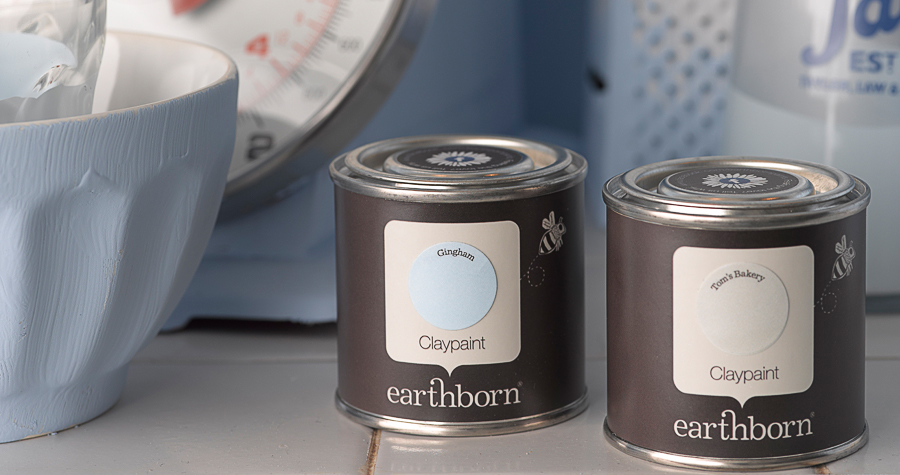 We are often asked by customers who love our range of paints why we don't offer a kitchen and bathroom paint. The answer is simple, Earthborn Claypaint is the perfect choice for use in even the busiest family kitchens and bathrooms.
Our Claypaint is breathable and hygroscopic (moisture absorbing), which makes it ideal for kitchens and bathrooms as it reduces the occurrence of condensation.
Less condensation means less likelihood of mould and mildew which can often be a concern in rooms which are subjected to steam. Regular hot showers in the bathroom and boiling pans and kettles in kitchens can create problems so paint with these properties is a particularly practical choice in these areas of the home.
If a room has already suffered some damp vinyl paints can exacerbate the problem. A vinyl paint will seal the surface forcing the damp elsewhere. A breathable paint like Earthborn Claypaint lets the damp out instead. Combine this with the fact that our paint has been certified as being safe to use on children's toys and furniture and you can rest assured that our Claypaint is a safe and practical choice for these busy family rooms. And with our stunning range of Claypaint colours there's bound to be a shade that's just right for your room.
We do advise that care should be taken in areas where the paint may be splashed with oils or water, as it will absorb rather than repel these splashes. As with any type of paint a tiled splashback is recommended behind sinks, cookers and shower enclosures or any areas with direct / frequent splashing.
Alternatively, for a more durable, hardwearing paint finish for kitchens and bathrooms, Earthborn Lifestyle Emulsion has the same eco credentials as Claypaint (being free from oils, vinyl and acrylic) but with a washable surface, making it perfect for busy family kitchens and other high traffic areas.
However it's important to note that Lifestyle Emulsion it isn't as highly breathable as Claypaint so not recommended for lime plaster. In which case, Earthborn Wall Glaze can be applied over Claypaint as a further protective glaze for areas of high traffic that still require breathability. When diluted with water it provides a durable, wipeable finish and like our paint range, it is breathable and VOC free so is great for kitchens, bathrooms and other areas of high use.
Tried any of our lovely products? Let us know or spread the word using the social icons below.