Earthborn in the Press
27th January 2017

The past few months have been some of our busiest yet, and when we look back at our recent press coverage and collaborations it's not hard to see why! Earthborn paints have featured in a host of titles and blogs, and we've picked out some of our favourites.
Earlier in the autumn saw lots of interest in our warm, earthy colours as people looked towards cosying up their homes. Earth tones shouldn't be restricted to chillier months though; Homes & Gardens use of our rich terracotta shade Flower Pot shows that decorating with warmer colours can look contemporary and cool.
Mixing textured linens, patterned cushions and dashes of black and white creates a statement look.
The Room Alive blogger Danielle showed how a fresh coat of paint (and some clever styling tricks) can transform a room from run-of-the-mill to show stopping. Fresh, bright Eyebright provides a light neutral backdrop to this scandi-inspired home office space, along with denim-blue Polka Dot giving this bookcase a bold makeover.
One lucky reader of The Room Alive blog even won themselves a tin of Lifestyle Emulsion in Danielle's giveaway!
The trend for furniture painting and upcycling is as strong as ever, with the team at Reloved magazine featuring our recently launched 125ml mini tins of super-soft Earthborn Furniture Wax. Prima magazine's sophisticated take on furniture painting showed how our Crackle and Eco Chic products can create a look that is less shabby and definitely more chic!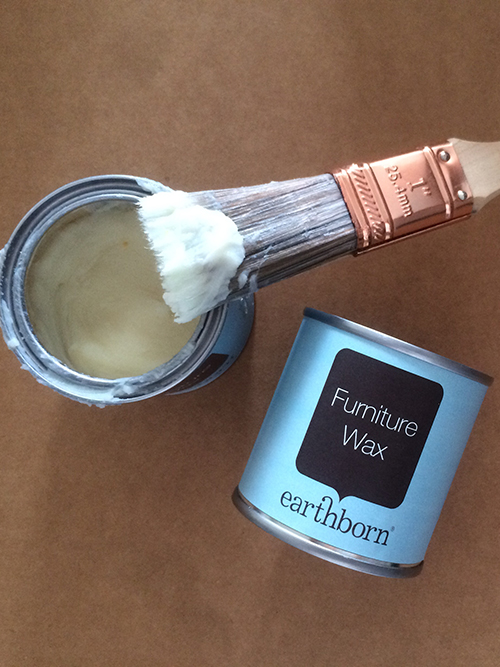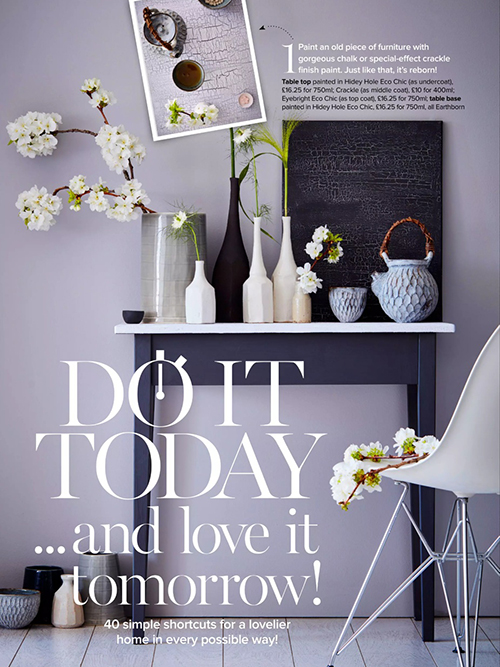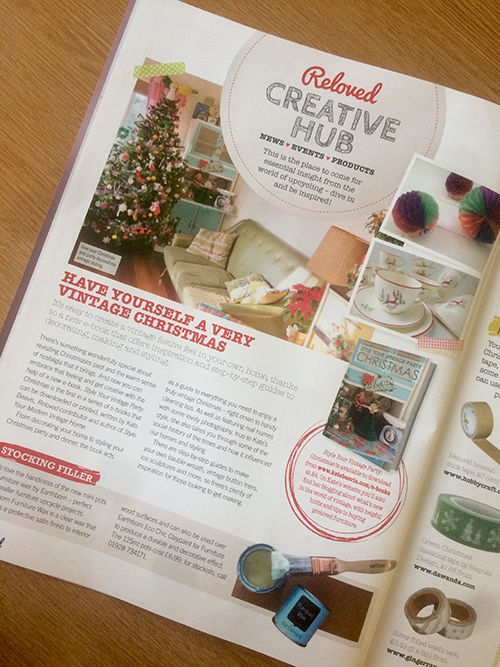 Fast forward to December and jewel tones appeared everywhere! Greens, purples and blues are ideal partners to indoor foliage and patterned accessories, as seen in Bristol magazine plus 24 other regional glossies. Meanwhile You Magazine chose deep green Storybook to showcase their festive decorations feature.
It just goes to show that opting for a bold shade as a backdrop to colourful accessories can create impact and drama, helping to pull a whole colour scheme together. Try Toy Soldier or Damson Mousse in alcoves or as feature walls.
For a brighter, retro-inspired colour scheme, the Inufolk colour palette showcased in another of our favourite blogs, Forward Features. David and Mark, the boys behind this inspiring (and amusing) blog, explain the story behind this colour trend and how to achieve the look at home. If you haven't come across Forward Features yet, take a look here.
With a new year brings new decorating plans, and many people use this time to take stock of some of their slightly 'unloved' rooms at home, devising colour schemes that inject freshness and vigour. There's been much talk of Pantone's colour of the year 'Greenery', so expect to see vibrant greens and plant based motifs everywhere this spring. Essential Kitchens, Bathrooms and Bedrooms magazine opted for calming Grasshopper and zingy Mister Toad as the perfect partners to their collection of green products and accessories.
What are your decorating plans this year? We love to see how you've used Earthborn paints at home, so share them on our social pages below.