At Earthborn we know our paint is special, with some truly unique qualities. Our signature Claypaint is made from real clay, making it luxuriously thick and creamy, highly breathable and with a distinctive ultra flat matt finish. And in February we'll be introducing some brand NEW colours to our palette!
To help spread the word about how special our paint is we've asked five fabulous interiors bloggers to join us for a year of inspiring projects and room makeovers…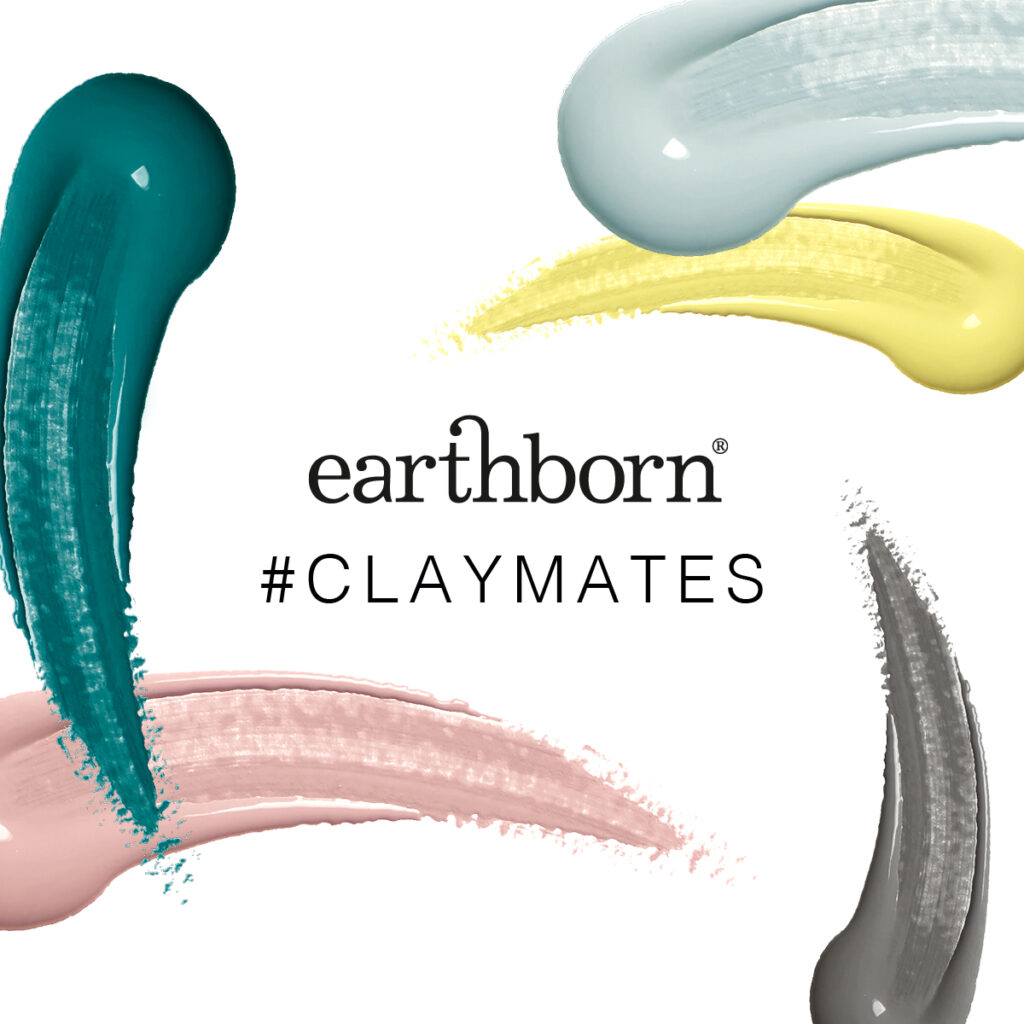 Introducing the Earthborn #claymates
We're very excited to announce that throughout 2019 we will be working with five brand ambassadors, dubbed the Earthborn #claymates! Across the year, our five superstar #claymates will be sharing their personal projects and room makeovers, all using Earthborn. So without further ado, they are:
Soozi Danson from The Patterned Palace (@soozidanson)
Kimberly Duran from Swoonworthy (@swoonworthyblog)
Luke Arthur Wells (@lukearthurwells)
Jess Hurrell from Gold is a Neutral (@gold_is_a_neutral)
Emma Jane Palin (@emmajanepalin) 
We can't wait to see what inspiring projects they have planned for this year, and will keep you updated over the next few weeks!
If you would like to get involved in the #claymates campaign, join us on Instagram, Facebook, Twitter and Pinterest where we'll be running competitions – hosted by each of our #claymates – plus a special discount code for our website (details to be announced), as well as launching our beautiful NEW colours! So if you're planning a project using Earthborn paints in 2019, don't forget to hashtag #claymates!