Luke Arthur Wells is the latest Earthborn #claymate to takeover our Instagram stories. Interior designer, stylist and writer, Luke creates beautiful timeless interiors proving you can still transform spaces with a subtle palette. You can therefore understand why we were overjoyed when he agreed to be one of our #claymates. We loved seeing how he used Earthborn's neutral shades on his walls and furniture!
Last year he created this dreamy, contemporary bedroom with Donkey Ride and Flutterby. You can get a refresher on that here.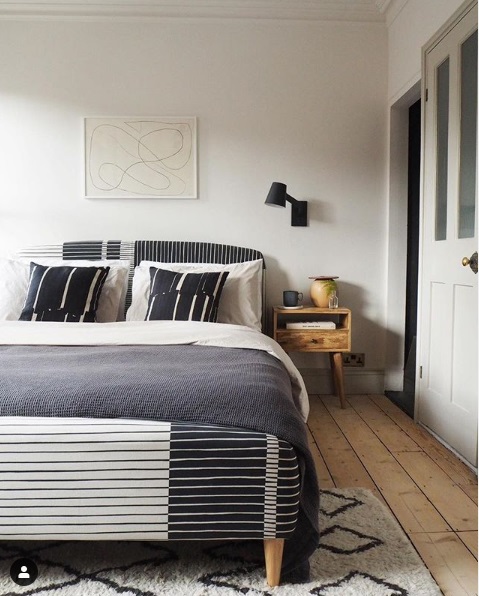 Luke also put his creative skills to good use and upcycled a chest of drawers, transforming it with the help of the gorgeous brown hues of Rocky Horse. More details on that upcycling project can be found here.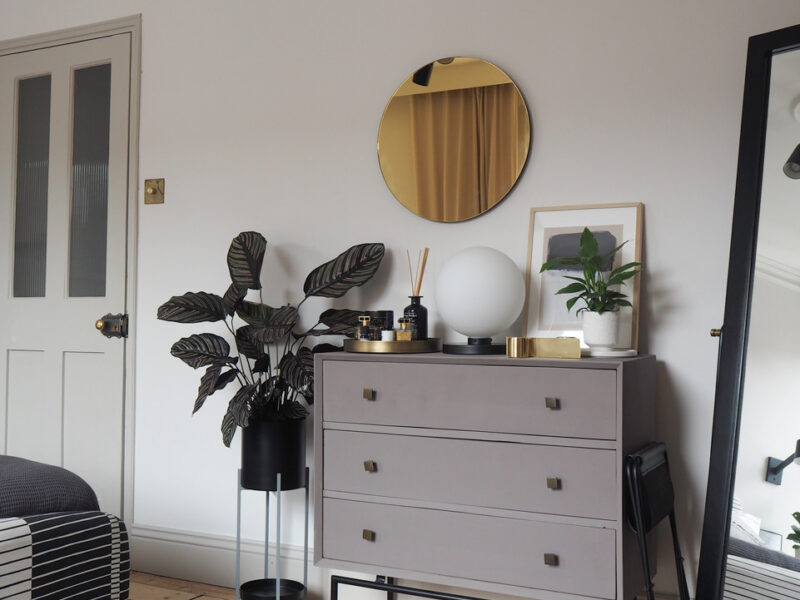 As part of the Earthborn Instagram story takeover Luke answered your burning DIY and home decorating questions and shared his tips on how to create a moodboard. A selection of the Q&As can be found below. You can catch up on the full takeover on our Instagram highlights.
Q&A takeover with Earthborn Claymate Luke Arthur Wells
What do you love the most about Earthborn?
One – it's eco-friendly.
Two – it's breathable so the Claypaint is perfect for me and my house because this is a really old, Victorian house.
Three – barely any smell with the Claypaint. I've used other paints before, and they can be quite strong, and you notice a massive difference with Claypaint.
Should window panes be the same colour as the wall?
I do really like having the windows the same colour as the walls as that's what I've done in the living room but then I've also, in the bedroom, done the walls in Flutterby and the windows in Donkey Ride which is a contrast. They're both neutral colours but it's a bit different. I think its sometimes good to think outside the box a bit and go for something slightly more daring when it comes to windows and skirting boards and step away from the normal white and do something a bit more unusual.
How do you get the most out of Pinterest when you're coming up with a room design?
I think a really good tip is that when you are pinning a picture make sure that in the notes you write exactly what it was in that photo that you liked. Sometimes I can be pinning lots of things and forget different bits that I liked in that image. It will give you a bit more direction when it comes to pinning down ideas and when you get to moodboarding for the room.
What colour would you pair with Donkey Ride?
Little Rascal, Hidey-Hole, Toy Soldier, Flutterby, Secret Room
What's the best colour to add a pop of colour to a neutral room?
I love a vibrant, cobalt blue accent, it goes with almost anything, but especially neutrals.
Colour inspo for a south facing master bedroom?
Just remember that certain colours will be more saturated on certain walls in south-facing rooms. You'll get a lot more depth of pigment in darker colours like Hidey-Hole, Trilby and Trumpet. The colour in more tinted neutrals like Tuffet, Posset and Paw Print will go a long way in a south-facing room.
Would you always use white on ceilings?
I think white ceilings do look really nice; they can make the room feel a lot bigger. If you have tall ceilings, then you can get away with playing around with a slightly darker colour. I always try to avoid going for a stark, brilliant white. I think if you pick an off white, it's something slightly different.
Me and my boyfriend can't agree on a colour for our living room, what should I do?
Don't get too caught up on colour right way. Think about the overall scheme and a few of the things you both want to include. Colour is a big part of the decorating scheme but shouldn't be the only thing you think about. Decide on the rest and one of you might be convinced on the right colour in the end!
What colour would you suggest for a statement bedroom wall?
Pair Muddy Boots or Little Rascal with Secret Room. As statement as I get really! Loving Secret room recently though.
What paint should I use on furniture I want to repaint?
The perfect paint for furniture is Earthborn's Eco Chic paint for furniture. I used on the chest of drawers in the bedroom and it's got a really nice matt finish to it. They do Furniture Glaze as well which protects the paint.
If you've been inspired by Luke's makeovers and handy tips you can read more over on his blog plus you can swoon over his property transformation on his Instagram page.
We've got more top interior tips to come over the next few weeks from our other Earthborn #claymates, so keep an eye out on our social channels (links can be found at the bottom of the web page).