Earthborn #claymates
Back in January we launched a special, 12 month long partnership with five very talented bloggers dubbed the Earthborn #claymates. Throughout 2019, our five fabulous bloggers will be using Earthborn paints on a variety of projects in their homes. They'll be showing how beautiful and unique our eco-friendly paints are, and hopefully inspire you with your decorating and home renovation plans too!
In this post we introduced our five #claymates with links to their beautiful Instagram accounts and inspiring blogs.
We thought it was time to share a little more about each blogger, their totally unique decorating style, and their 2019 projects. Today we're delving into the cool, calm and collected home of Luke Arthur Wells, revealing his contemporary bedroom update.
Introducing Luke Arthur Wells
Head to Luke's Instagram and you'll see that his simple, contemporary home is a masterclass in decorating with neutral paint colours. We love that he doesn't compromise on his paired back style when it comes to decorating, demonstrating how to add impact using a neutral palette.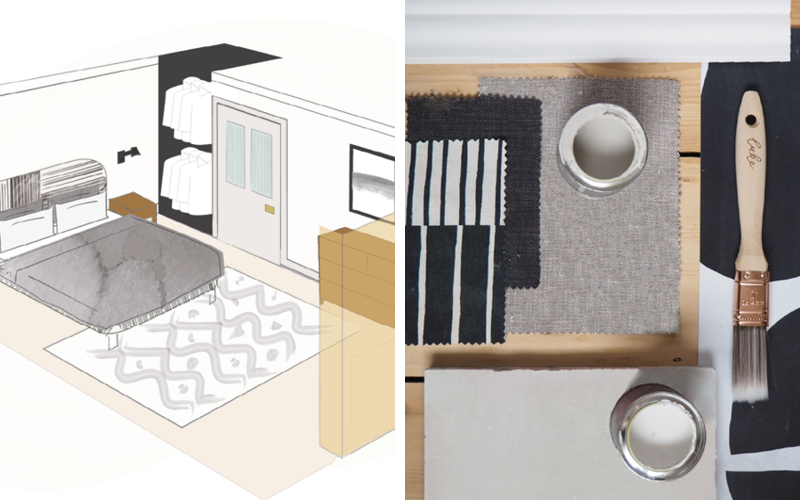 Before starting his bedroom makeover, Luke told us: "I definitely prefer neutrals over colour in my own home. But I'm always keen to prove that you can still pack in design drama with a subtle paint palette and that even a shade of white can really change the feel of a room."
Luke went on to explain, "Having been in my new home only a short time, and hardly decorated at all, I've loads of renovations planned over the next year, so I'm looking forward to exploring Earthborn's Claypaint palette and coming up with some creative combinations."
Luke's contemporary bedroom update
Luke wasted no time in carrying out his first decorating project using Earthborn. After testing out colours and creating a moodboard, he chose our brand new shade 'Flutterby'. This gave his master bedroom a fresh, bright feel. For the woodwork, including the refurbished door and frame, Luke used Eggshell No. 17 in the warm taupey-beige colour Donkey Ride. As a result the two work beautifully in this impeccably decorated bedroom space. To create drama and contrast to the otherwise neutral décor, Luke also used Hidey-Hole inside his wardrobe .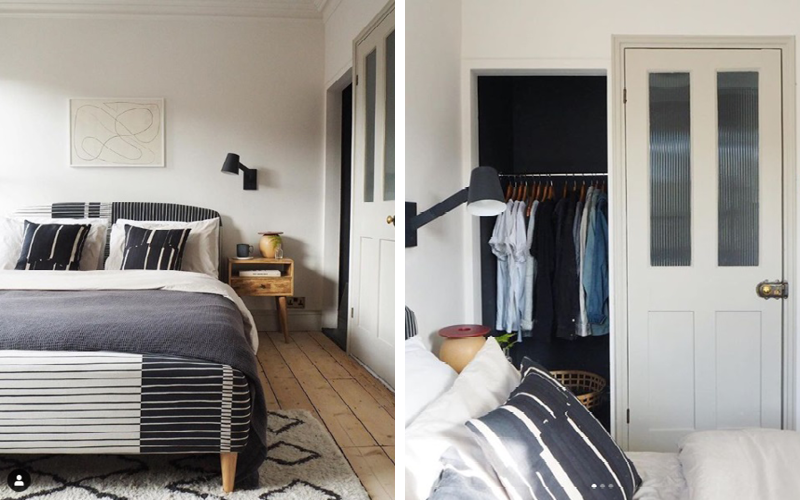 You can read about how he planned to decorate the space in this blog post, or head to Luke's Instagram to see the full bedroom reveal!
If Luke's bedroom makeover has inspired you to try a new colour, shop our samples for testers of Flutterby, Donkey Ride and Hidey-Hole.
Be sure to check back here for more updates on the rest of the Earthborn #claymates, and don't forget to follow Earthborn's own Instagram account where we will share more in the coming weeks!