Decorating children's bedrooms, playrooms and nurseries with eco paint
13th July 2015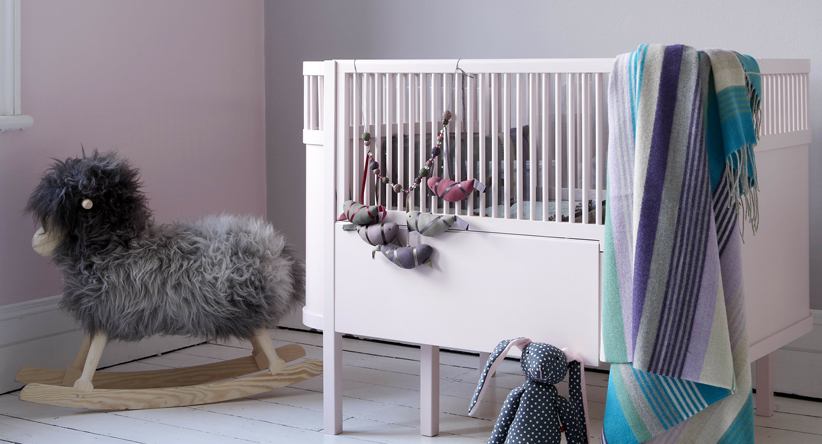 With a little money and a lot of creativity, you can transform your child's bedroom or playroom into something magical.
Decorating a child's room doesn't mean you have to skimp on style. In fact, it opens up a whole new world of exciting design possibilities, even for smaller spaces. Whether it's a girls' room, a boys' bedroom or a playroom, it's the perfect excuse to be as brave, bold or magical as you like.
Here are some tips to help you on your way to creating the perfect space for the little person in your life:
Choosing a theme
This is a great opportunity to get your child involved, while you decide on a colour palette and a theme.
You don't have to follow tradition of girl's room being pink and boy's room blue. A white room using bright coloured accessories to bring out colour works well for girls and boys.
If your child is keen to use a very bright colour that terrifies you, consider a compromise and try painting just one feature wall in that colour instead, whilst keeping the remaining walls more neutral.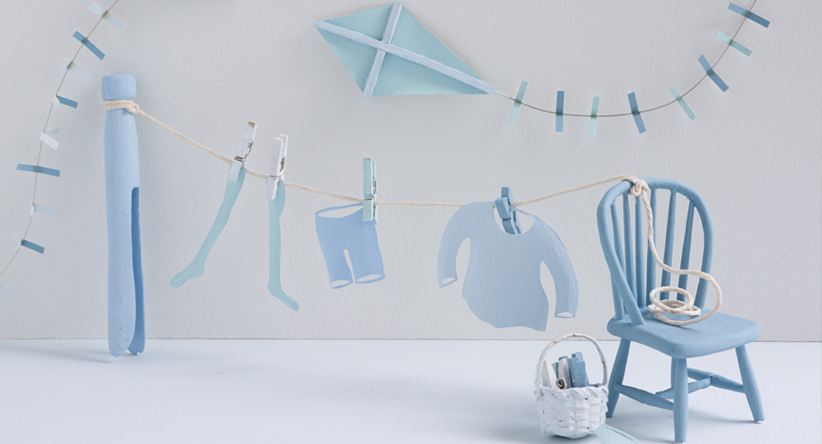 Consider the size of the room
It's important to bear in mind the size of the room and how high the ceiling is. Too much pattern or strong colour in a small room can be overwhelming. Instead, choosing all white walls and accessorising with wall stickers could be more subtle but still striking. Find out more about using white here.
If you have a large room you can be a bit more daring with colour but again think about how this is going to tie in with all the other elements in the room.
Mood boards
You may not have considered creating mood boards when it comes to a child's room. But why not let your child enjoy the creative process with you, even if some of their ideas do need toning down a bit!
The great thing with a mood board is that it lets you consider all elements within a room before ploughing ahead and could save you time and money in the long run. All too often it's not until you have painted a room, that you realise the colour really doesn't work quite as well as you had envisioned with the curtains you have already ordered.

Be safe and order samples
Paint samples are the perfect way to try a colour before you invest in buying the full amount required. Paint colours look very different in situ than they do on a colour card. The amount of light available in a room vastly changes the appearance and tone of a paint colour.
One thing to bear in mind, is the existing colour of the wall you are about to paint over. If the wall is very dark it will make the chosen sample look lighter in contrast. So it's a good idea to paint a relativity large area to get the best feel for the colour and assess this at different times throughout the day in varying light.

Don't restrict painting to walls
Painting furniture and picture frames is a fantastic way to bring colour and personality into your child's room. If you've got an old wooden chair this can easily be brought to life with a lick of paint and a new cushion.
Rest assured Earthborn paints are certified as being safe to use on children's furniture and toys meeting the credentials for EN71:3.
Picture frames also look fabulous when painted to bring a splash of colour and tie your chosen colour scheme together.
If it's a chest of drawers that you decide to paint, consider painting each drawer a different colour. Go on, let the big kid in you come out!
Why eco is a better choice than conventional paint
Naturally our children's rooms should be as safe an environment as possible, but many conventional paints include heavy metals, formaldehyde and nasties known as volatile organic compounds, or VOCs for short. Those VOCs are transmitted while painting – and for up to five years after your paint has dried, so even paints with 'low' VOCs can have a negative impact.
Reassuringly, Earthborn paints are completely free from VOCs making them especially ideal for little one's rooms. But it doesn't stop there. Our high performance products contain no oils or acrylics meaning no nasty emissions and better still, no smells, so Earthborn paints are safe in baby's nurseries and even for expectant mum's! We are proud to be the very first paint brand to have been awarded the official 'Eco Label'. This make our paints truly eco friendly.
We really hope that Earthborn Paint becomes part of your next project. And if it does make sure you share your before and after photos with us, we love seeing your magical creations.
Discover the scrumptious shades and let your next project begin >