How to pair our pastel toned Modern Country Colours
12th July 2021

When we partnered with Country Homes and Interiors magazine to launch 12 Modern Country Colours, we knew we wanted to create a collection of colours that were bold enough to enliven a space whilst being easy to coordinate.
So while many of our new shades are modern feature colours in their own right, they each carry a softness that makes them easy to pair with other colours from our classic colour range, without overwhelming your décor.
Over the next few posts we'll be looking at colours from our new Modern Country Colours palette, and our suggestions on how to pair them with other Earthborn shades. Here we pick 4 of our faourite pastel colour palettes.
Dried Petals and Lily Lily Rose
Dried Petals is a pretty lavender shade that's perfect paired with delicate colours like Lily Lily Rose. It also lends a sophisticated tone when paired with deeper colours like Scuttle.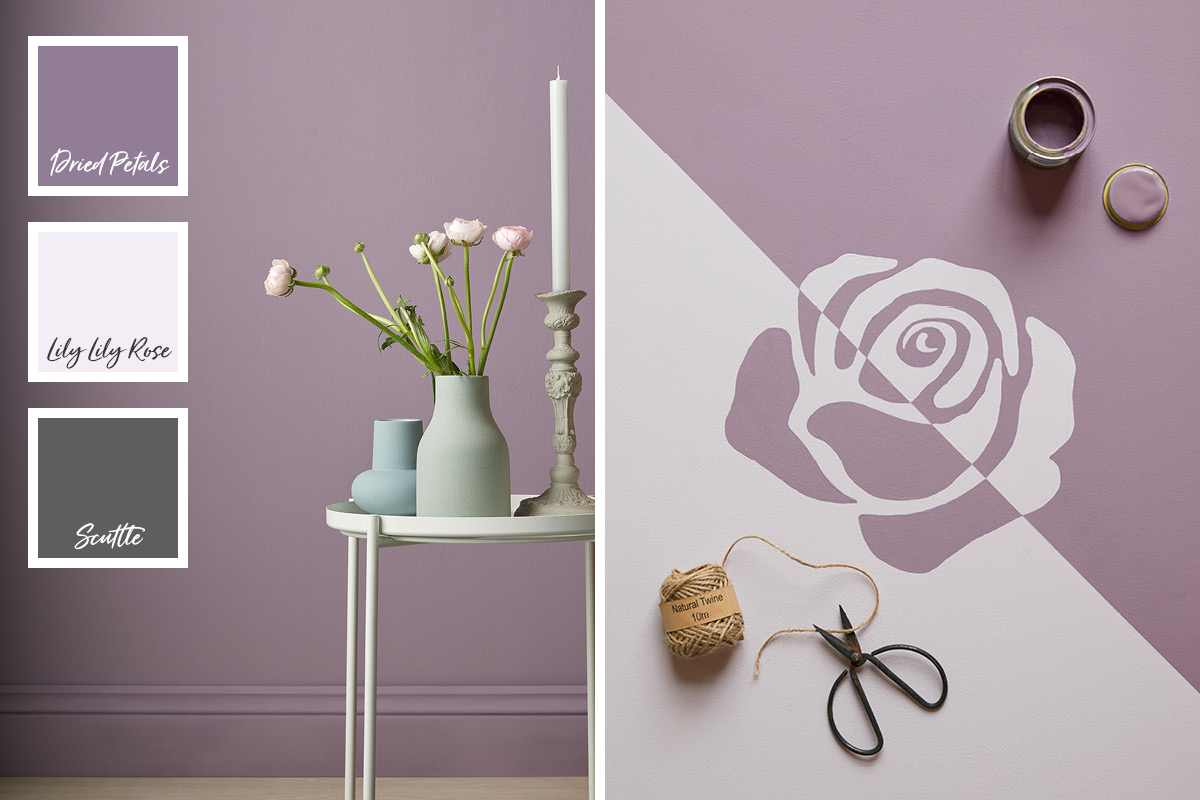 Faerie and Fresh Air
Faerie is a supremely versatile shade, soothing enough for almost any room. It's a classic, soft green that finely balances its timeless appeal with a gentle dose of colour.
Pair with neutrals that carry a green or blue undertone, such as Fresh Air – which has the subtlest hint of green – or yellow based pinks like Baked Tile.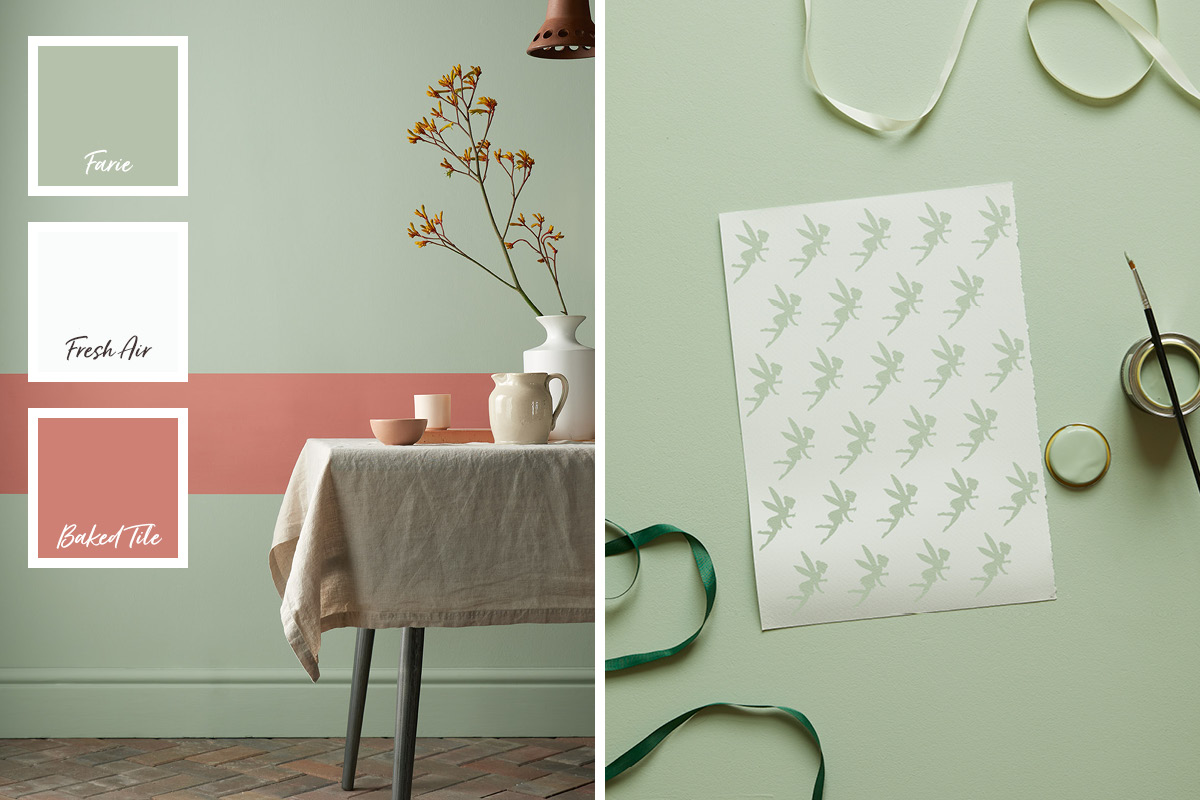 Gloaming and Paw Print
A beautifully subtle yet complex shade, Gloaming is a match made for calming corners and tranquil bedrooms. Keep your palette soft and neutral with a warm, putty shade like Paw Print, or introduce some drama with a purple toned Trumpet to provide some punch!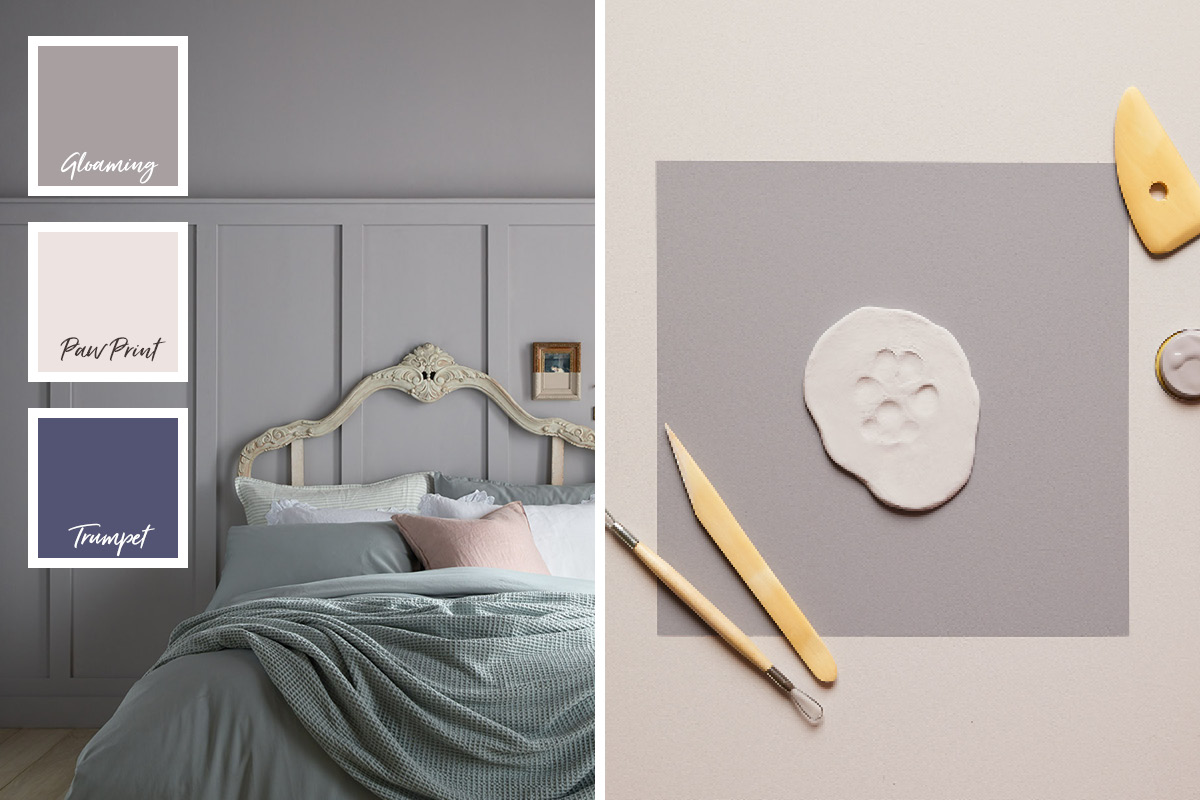 Winter Garden and Sandy Castle
A serene blue-green, Winter Garden may be inspired by that dewy light of a winter's morning, but it's anything but frosty. In certain lights it appears more of a powdery blue, whilst its green-grey undertone is brought out in other settings.
Winter Garden is beautiful when paired with natural woods, earthy textures and deep shades like our new dark blue Puddling. Or for feeling of calm, it works wonderfully with creamy off-whites. Sandy Castle is the ideal accompanying neutral shade, across woodwork and ceilings.