Earthborn #claymates
Back in January we launched a special, 12 month long partnership with five very talented bloggers dubbed the Earthborn #claymates. Throughout 2019, our five fabulous bloggers will be using Earthborn paints on a variety of projects in their homes. They'll be showing how beautiful and unique our eco-friendly paints are, hopefully inspiring you with your decorating and home renovation plans too!
In this post we introduced Earthborn #claymate Soozi Danson from the Patterned Palace blog. Here she shared the big plans she had for her home office makeover. We're excited to say Soozi revealed her room revamp a few weeks ago on instagram and her blog.
So we thought we'd share more of this inspiring home office project here…
Home office colour palette
As a self-confessed lover of all things patterned and colourful, we weren't surprised when Soozi chose no less than 6 beautiful Earthborn shades for her home office makeover. We were excited to see how she was going to put this palette together.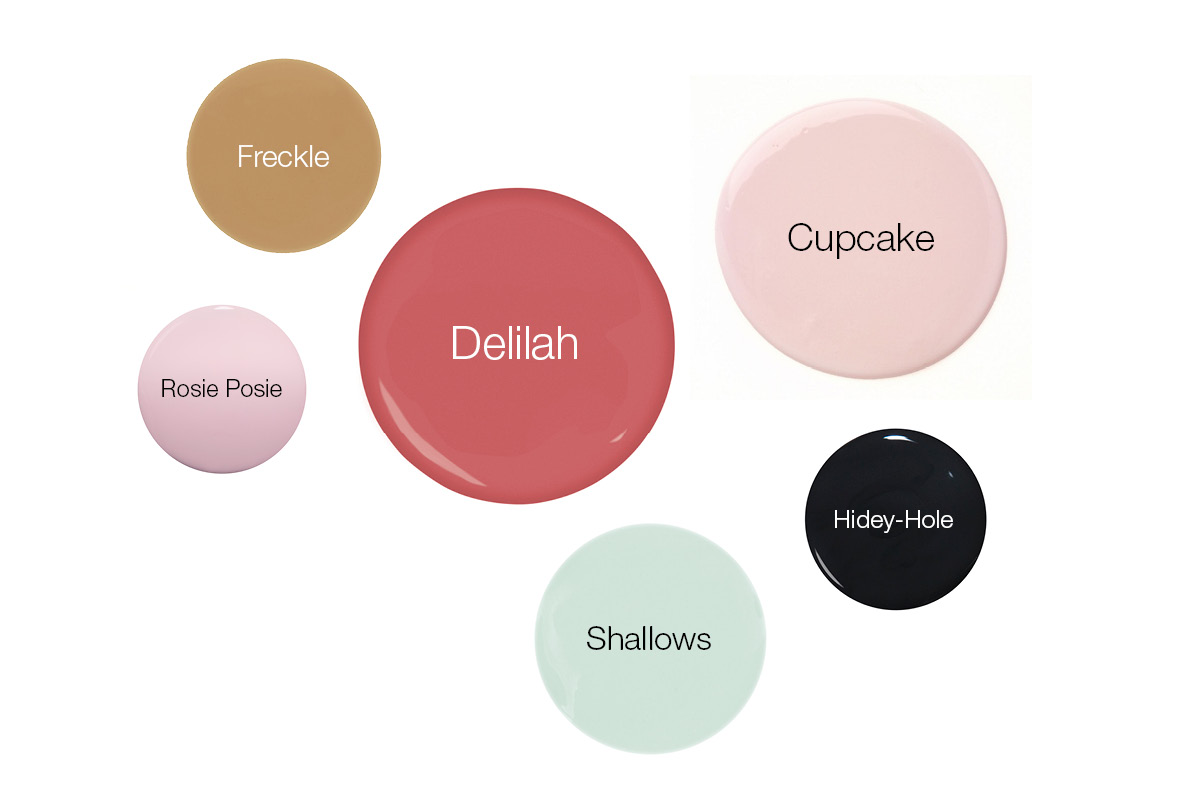 Soozi explained:
"For my office space update I will be using several colours from the Earthborn Claypaint range, taking colour and pattern inspiration from some ceramics and prints that I have been collecting over the past few months."
Soozi's home office makeover
Soozi masked off areas of wall to create a graphic, abstract look, which she painted in different colours. On the ceiling she used our subtly soft Cupcake, a colour that has been a mainstay of the Earthborn palette for a number of years. It's as popular now as ever!
She then added geometric, angular stripes of Freckle, Delilah and Rosie Posie. The main walls were divided into sections of Shallows, Cupcake and brand new colour Delilah.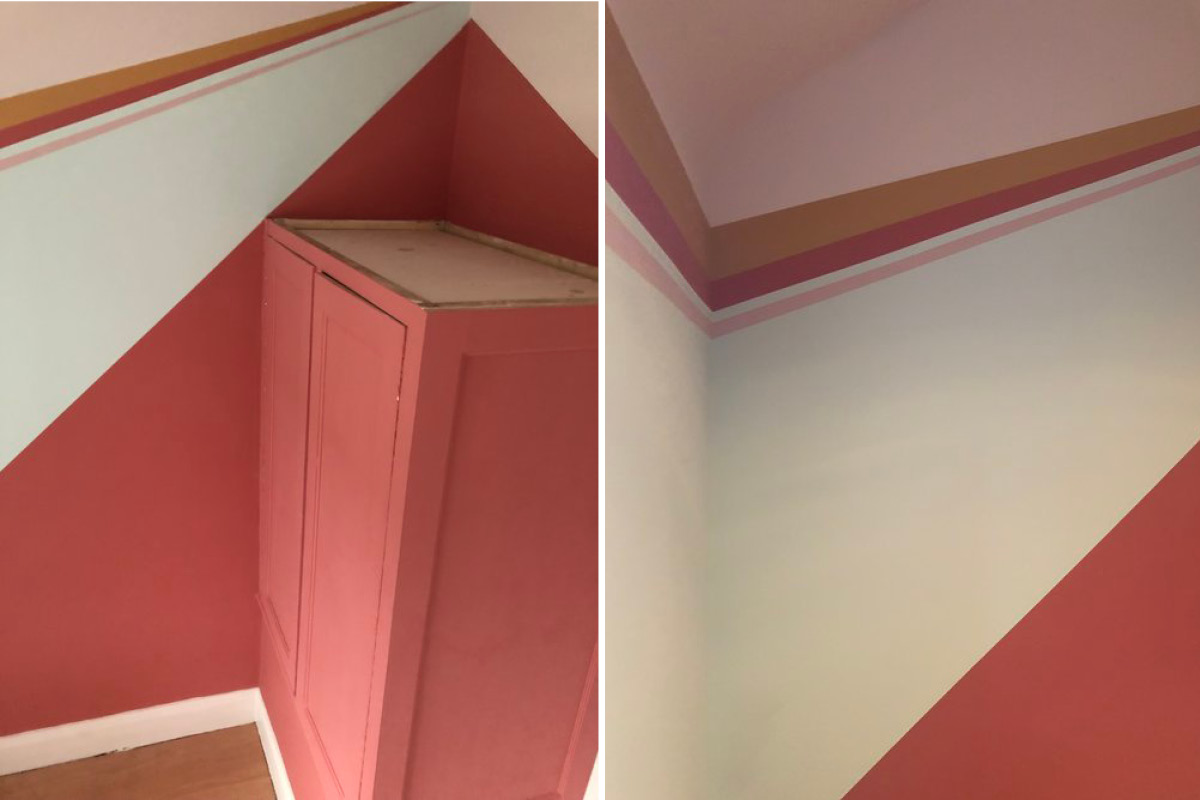 Soozi added wallpaper, wall decals, picture frames and shelving to the walls, helping to turn this office into a creative workspace. She painted a modern ceiling rose design that incorporated her chosen colour palette. She even used our Eco Chic Claypaint for furniture on cupboards, adding to the strong colour theme!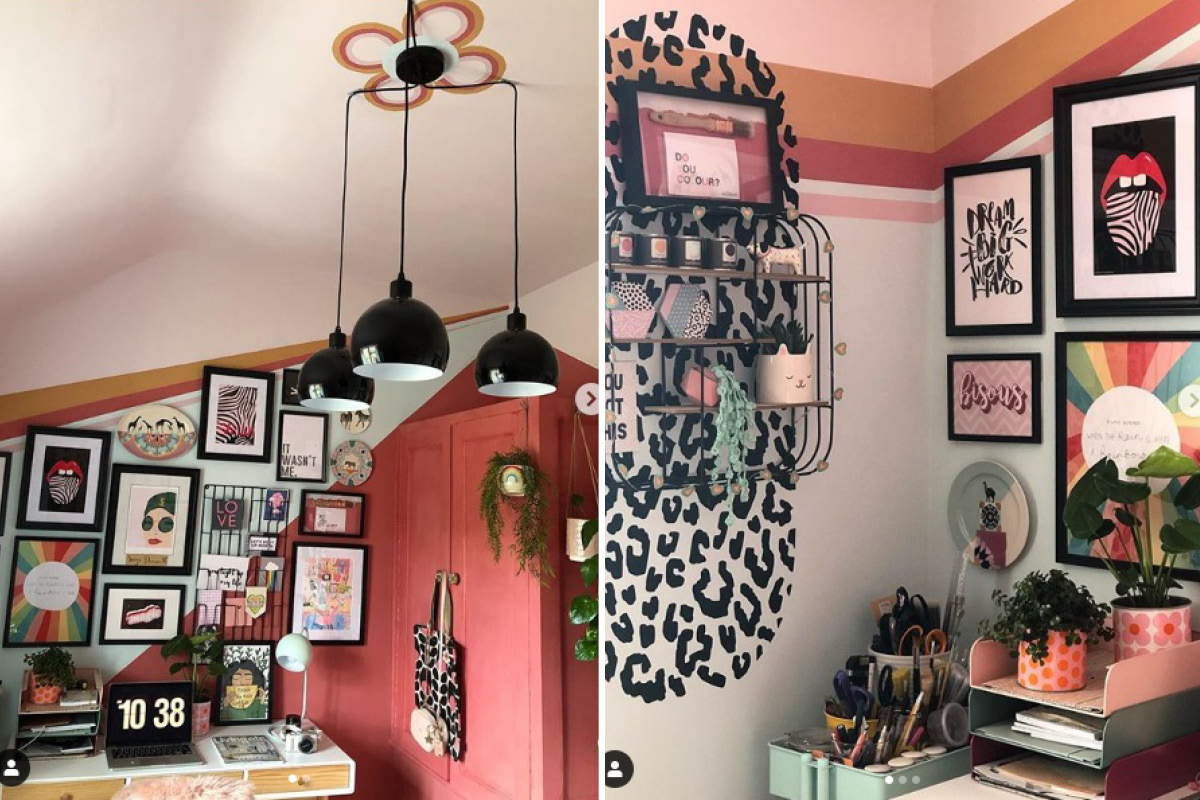 On one cupboard Soozi used Hidey-Hole, a dark charcoal grey-black shade. One the other she chose Delilah, a bold pink paint colour that's ideal for furniture and feature walls!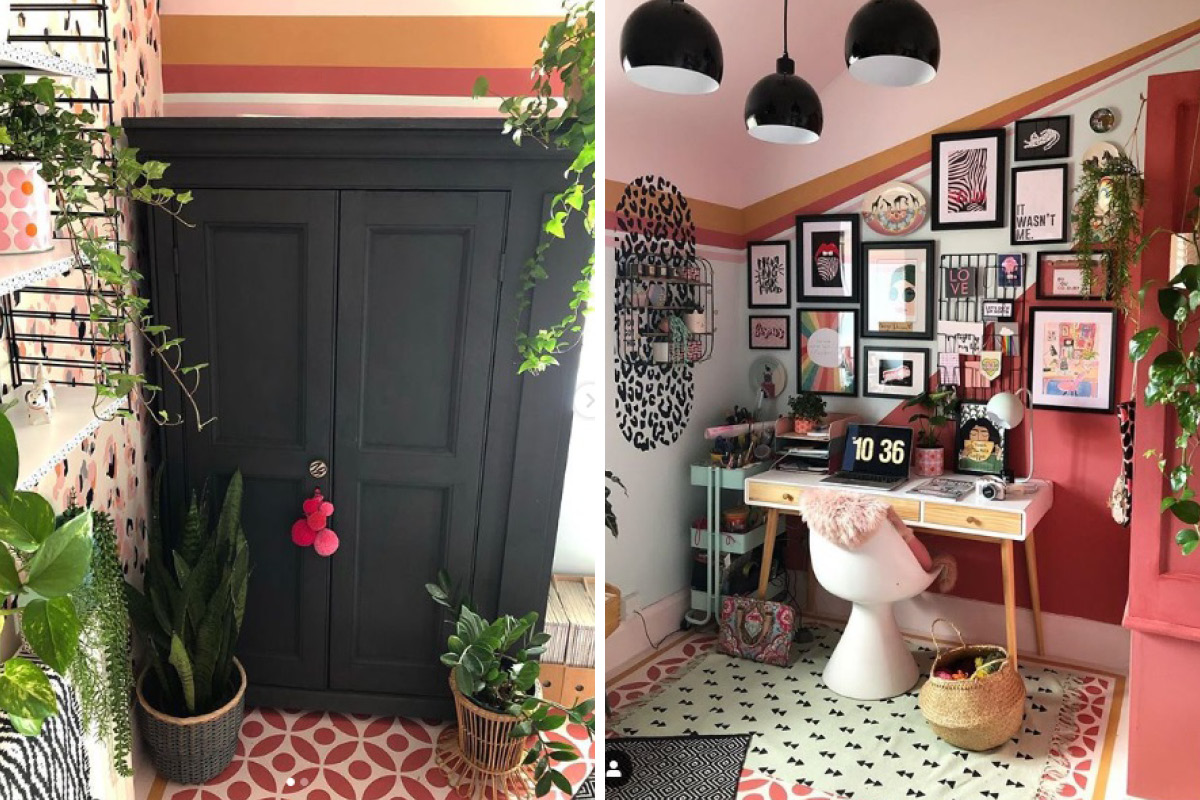 We LOVE Soozi's home office makeover, do you? If she has inspired you to try some brighter, bolder colours in your home, browse our palette and order a FREE colour card here.