Colour of the Month:  Rocky Horse
8th January 2018

Rocky Horse is a colour we're coveting at the moment.  The sophisticated shade of brown (yes, brown!) is making us weak at the knees when mixed with other shades from the same palette.   If someone told us that we would be swooning over brown hues a few months ago, we wouldn't have believed them!
The warm, mature hues of Rocky Horse are reminiscent of the Hollywood Regency period – think gold-edged, smoked glass tables, over-sized cushioned chairs and marble flooring. Statement pieces of furniture works wonderfully against this grown-up shade of brown.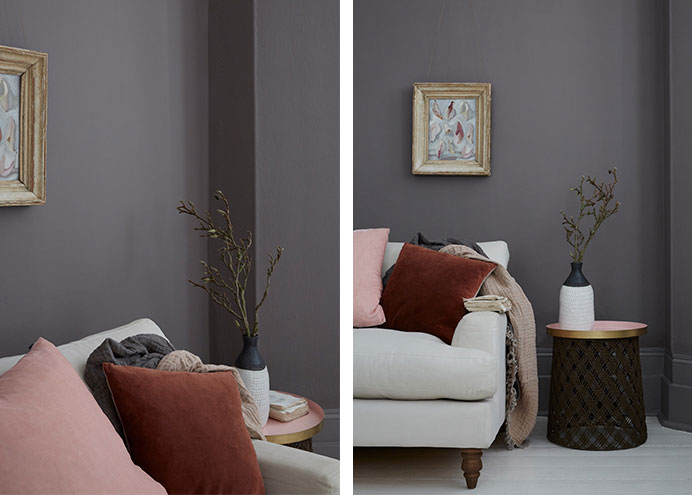 Of course, not all of us crave that much glamour in our homes and Rocky Horse is ambiguous – it works beautifully when pared back too.  In our latest photoshoot (which we did on one of the coldest days in December last year), we worked tonally; soft pinks, warm creams and deep shades of brown and this is where our re-kindled love for Rocky Horse started.
Ready for a sample?  Order here