Say hello to our little ray of sunshine, Jemima!
A youthful yellow paint shade, Jemima's sunny outlook embodies the warm, gentle tones of summer combined with a fresh, retro appeal. At first bright and bold, she's also a delicate soul taking inspiration from the yellows of nature, and will lend a joyful note to any space.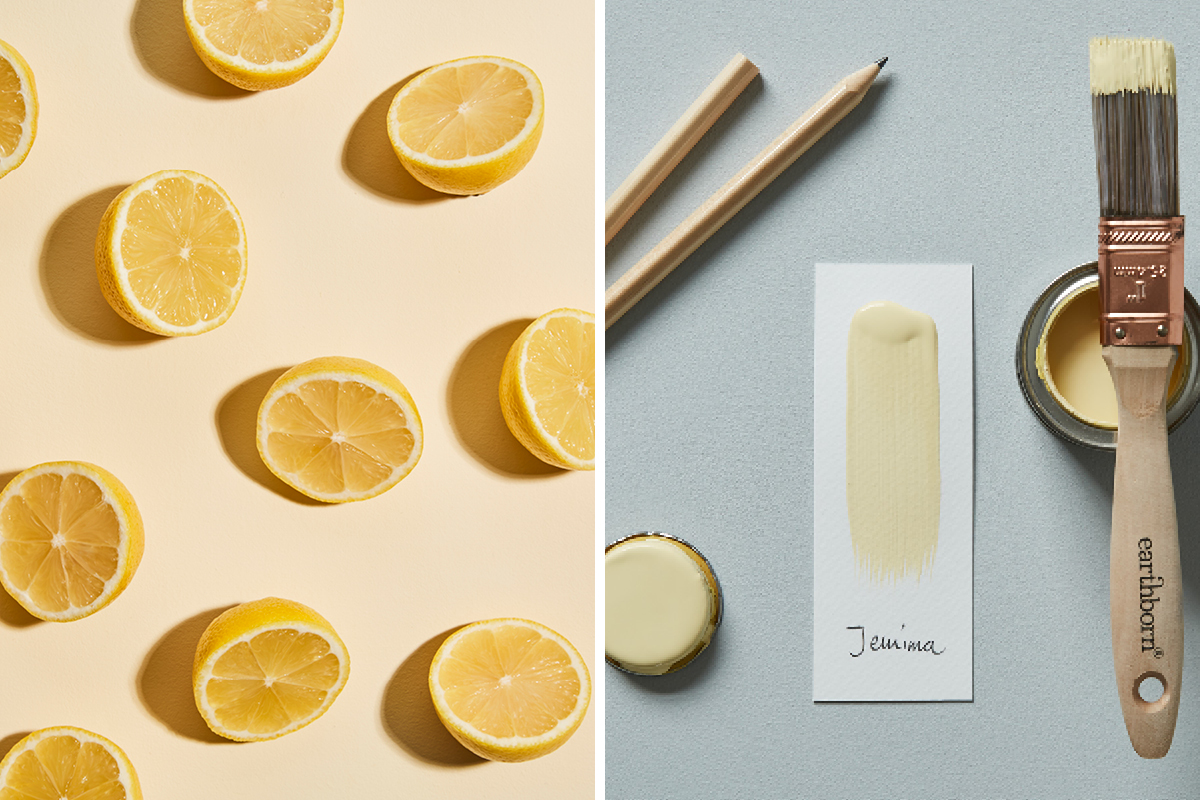 With a clean, fresh feel, Jemima is ideal for adding a touch of sunlight to brighten gloomy hallways and small kitchens. Or mix with a palette of green and white botanical inspired shades for a charming, cosy living room (a la Country Home and Interiors). Rustic woods and floral textiles complete the look.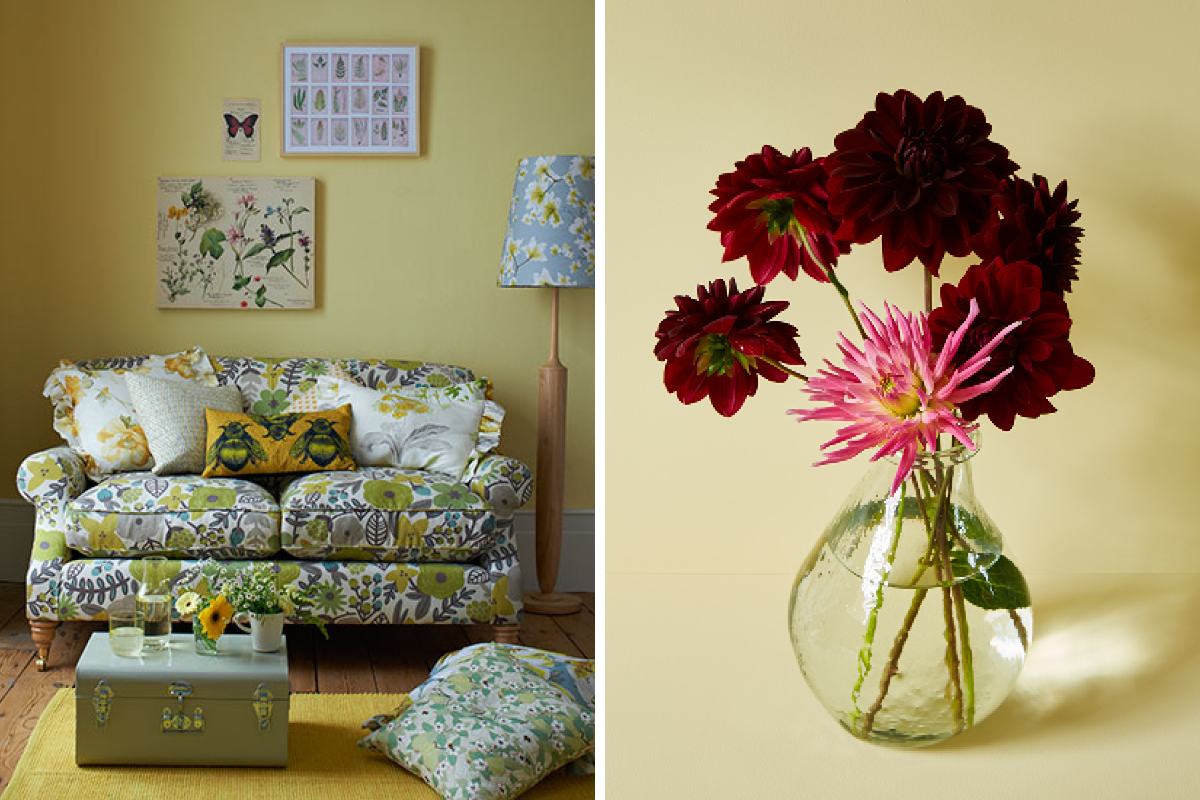 In children's rooms add energy and zing by pairing Jemima with primary brights for a fun, playful feel. Or take it down a notch or two by embracing Jemima's natural tones. She is equally at home next to whites and light greys in cool contemporary office spaces as she is in a soothing nursery scheme that's perfect for little ones.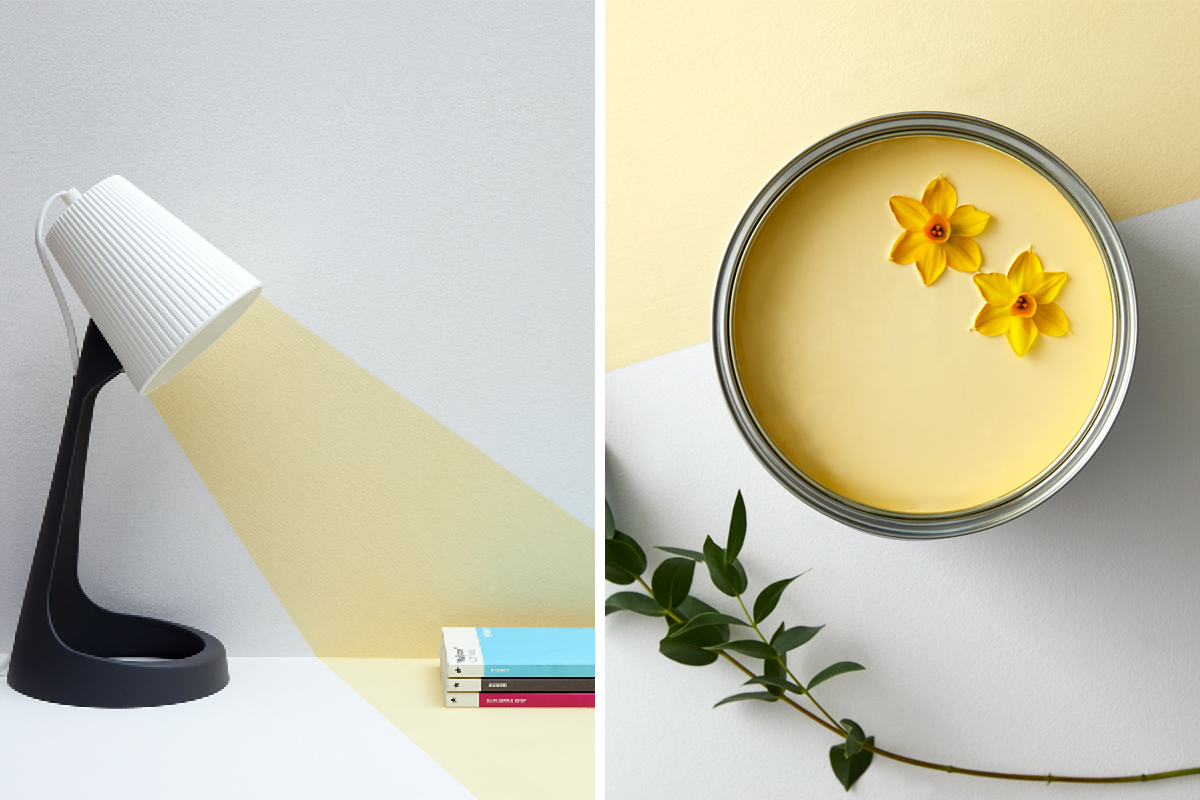 And speaking of zing, hop over to Earthborn's social media channels this month as we celebrate all of our delightful yellow shades (Jemima will be right at home!). Although the long summer days are still to come, Jemima is sure to add a dose of sunny yellow to your interior all year long. Feeling inspired to try this glorious shade? Order your sample pot here.