Summer of Colour: Coastal Charm | Interior decorating ideas
10th July 2022

Nearly everyone has fond memories of visiting the seaside with family or friends. Here in the UK, we are lucky to have some of the most beautiful coastlines up and down the country. But why do we love the beach so much? Not only does it evoke feelings of nostalgia, but it also brings with it a sense of happiness and relaxation. To help you hold onto that feeling all year round, we've shared our coastal interior decorating ideas to add a touch of seaside charm to your home.
Colour Palette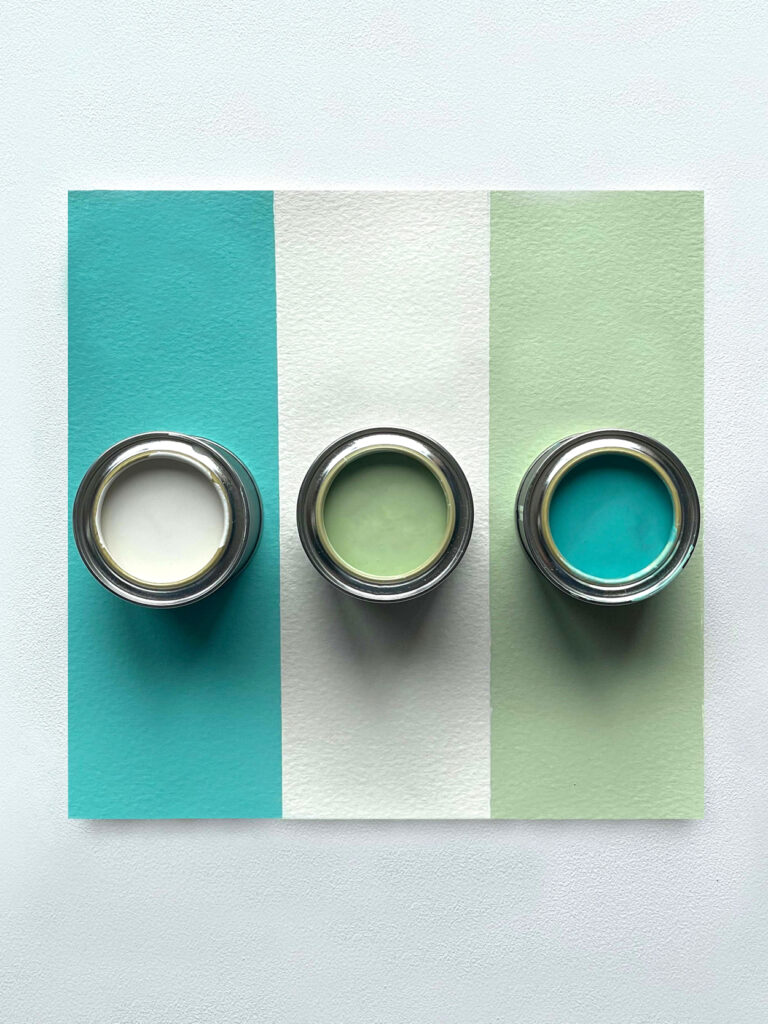 Bright blue seas meet golden sandy beaches that verge onto lush green countryside, it's easy to start envisioning a colour palette with the British coast in mind.
Blue shades with cool undertones, coupled with white and green hues will go a long way towards a calming and contemporary coastal interior.
Paint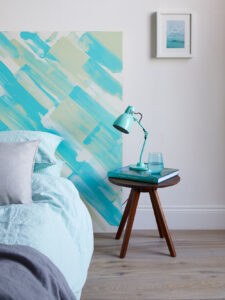 Keep rooms bright and airy, opting for a crisp neutral such as Sandy Castle as your main colour.
Inject blues and greens such as The Lido and Grasshopper for a fresh breezy feel. Introduce these colours on wood furniture such as shelves, picture frames and tables using our Eco Chic furniture paint.  Why not experiment with your artistic side to create abstract unique pieces that imitate the movement of waves in the ocean.
Alternatively, why not use either colour (or both) as a striking colour block feature wall. This will help create a focal point and be the perfect addition to this coastal interior colour theme.
Décor
Décor and accessories should be kept simple. Instead of cluttering the space with obvious mementoes such as seashells and sailboats, think of contemporary and subtle nods to the trend. Look for prints such as blue and white stripes for soft furnishings like pillows, ticking fabric works lovely with this design style. Consider using natural materials like jute rope for accessories such as vases, baskets, and picture frames.
Be sure to layer textures with different materials such as wood, seagrass, driftwood, and rattan to be instantly transported to the seaside.
We'd love to see your holiday inspired projects, so don't forget to tag us on social media using #EarthbornByMe