We do love it when our paints are specified for something a little different. From historic houses and renovation projects to ground breaking new architecture, Earthborn paints have adorned walls of the most colourful and creative buildings around, including many public spaces.
Following the success of Earthborn's involvement in the Royal West of England Academy's 2015 exhibition, where bold Reading Room was chosen as the backdrop to its eclectic range of artworks, we are proud to support a new exhibition, this time at the American Museum in Britain. This spring sees the launch of its flagship exhibition, which showcases toys and memorabilia from some of Hollywood's most iconic and successful films.
"The exhibition, An American Toy Story, celebrates nearly 100 years of toys inspired by movies. It is a diverse collection from a range of different movie genres" explains Chief Curator Kate Hebert.
Kate and her team selected a number of colours from across the Earthborn range, presenting an exciting opportunity to showcase a bold, fun colour palette – a world away from the stark white spaces found in many museums. The colours chosen not only provide visual interest, allowing the exhibits to really shine; they also play a major role in the design of the show itself.
Kate explains: "We wanted to bring a sense of order to the displays so we decided to 'zone' the gallery space using different paint colours. We chose colours that we felt represented each genre – Hidey-Hole for the Science Fiction section, Rosie Posie for the Classics section, etc. The colour in each section needed to complement its neighbour but also create a sense of movement and excitement. Striking diagonal lines where each section meets has helped to achieve this. We used yellow Daisy Chain in some of the general sections, creating a fun space that isn't too overwhelming."
It's great to hear that Kate was so pleased with the colours, having never used Earthborn Claypaint before. She added, "Daisy Chain is actually my favourite colour. I want to use it in my house!"
Public spaces such as galleries and museums are repainted on a very regular basis, so the paint has to tick a lot of boxes; being hardwearing, easy to apply and offering the right colour choices for the space. The team at The American Museum were keen to specify Claypaint for such a major show, which runs from 19th March through to 30th October 2016, due to its environmental credentials.
Kate told us: "We paint our Gallery every year, changing the colour for each exhibition. Because of the amount of paint that we use, I have been keen to explore environmentally friendly options – something that will lessen the impact we have on the environment, which is in keeping with our Environmental Policy. But also something that is less chemical and doesn't give off as many fumes, which can affect staff members working in the area. I couldn't even smell the Earthborn paint as it was being applied, which was great."
The exhibition itself promises to be a visual treat. For movie buffs there's a selection of some rare and iconic pieces, including original movie posters and vintage figurines. And for kids there's a tantalising display of Disney toys, action figure costumes, and even an interactive dressing up box. So whether you're a Disney princess or the next James Bond, you're certain to find something to delight!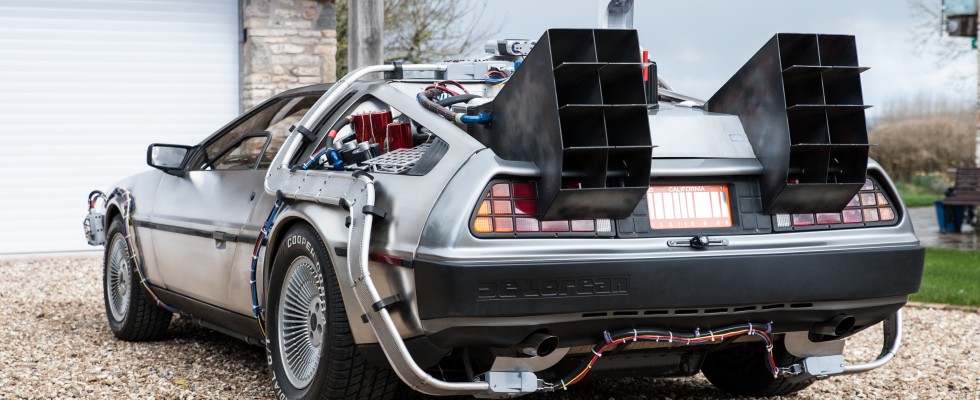 To celebrate the launch of An American Toy Story we've got 2 pairs of tickets to give away; simply head here to enter.