Case Study: Internal refurb for landmark listed cottage
7th March 2018

One of the most photographed properties in Hursley, the Hampshire 'village of chimneys', is dwarfed by its oversized, ornate chimney stacks and has become a local landmark.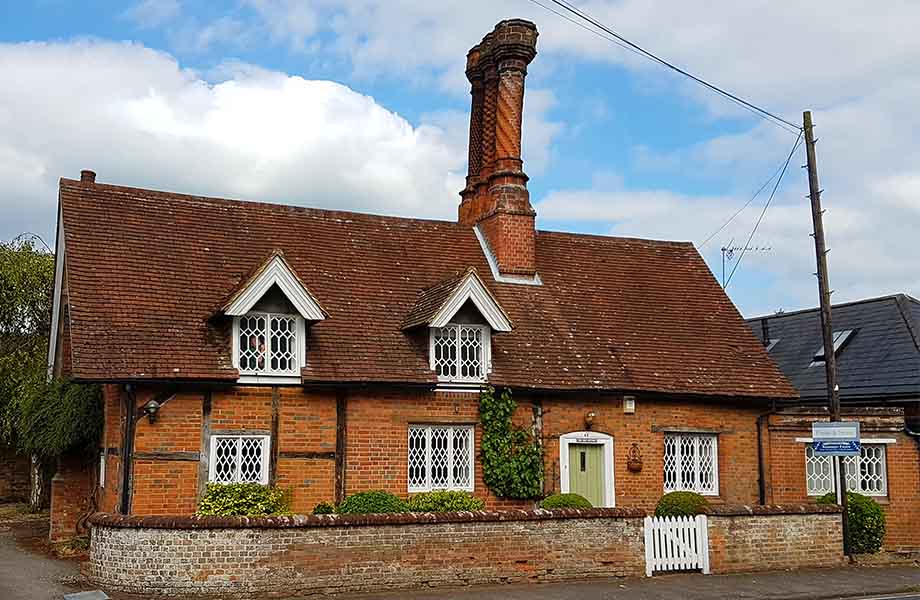 Photo: courtesy of Lime Stuff.
The 16th Century listed cottage has more than its fair share of external decoration, so when it came to an internal refurbishment the owners used a selection of Earthborn wall paints and timber finishes to create an understated style in keeping with the age of the property.
The refurbishment called for special attention to the interior walls, integrating original beams into the interior design and renewing lime plaster in several rooms.
Owner Tracey Langford said: "We were drawn to Earthborn paints because of their breathability, which is necessary for use with lime plaster and timber. Paint needs to be breathable in order to prevent a build up of damp in historic walls. We also love Earthborn's distinctive colour range."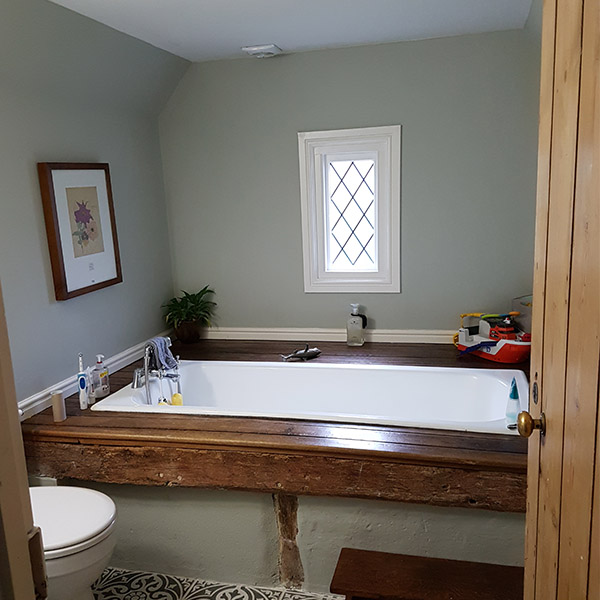 Bath and walls painted in Gregory's Den.
Earthborn Claypaint was specified for all walls and ceilings. In the main bedroom, the wall inside the wardrobes was first coated with Earthborn Isolating Primer to prevent smoke stains from bleeding through from the chimney.
Perfect for treating dry stains before painting, the primer contains an inhibitor that can prevent show-through of stains such as crayon, graffiti, water, creosote, hand marks, asphalt and smoke. It is water based and made from carefully selected, premium quality ingredients that minimise its environmental impact.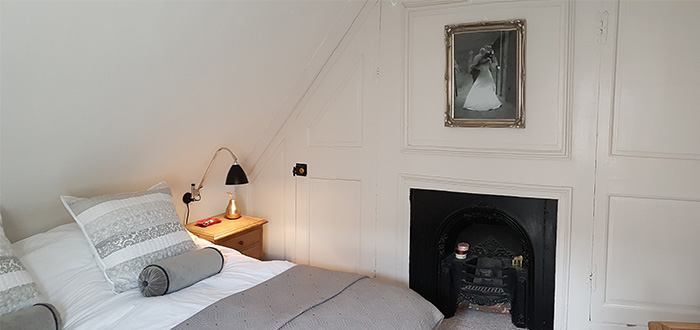 Wardrobe doors painted in Tom's Bakery.
Claypaint is a unique, clay based emulsion. It contains no oils or acrylics, which means it is virtually VOC free. Its advanced technology maximises the natural properties of clay to create a high performance, highly breathable paint that covers exceptionally well and gives a distinctive, ultra matt finish.
The cottage's painted timberwork, such as kitchen units and wardrobe doors, was treated with Earthborn Eggshell*. Designed to care for wood for longer, it dries quickly to a silk sheen and gives a flexible, hardwearing finish that does not yellow with time. Like Claypaint, it is water based and totally oil and acrylic free.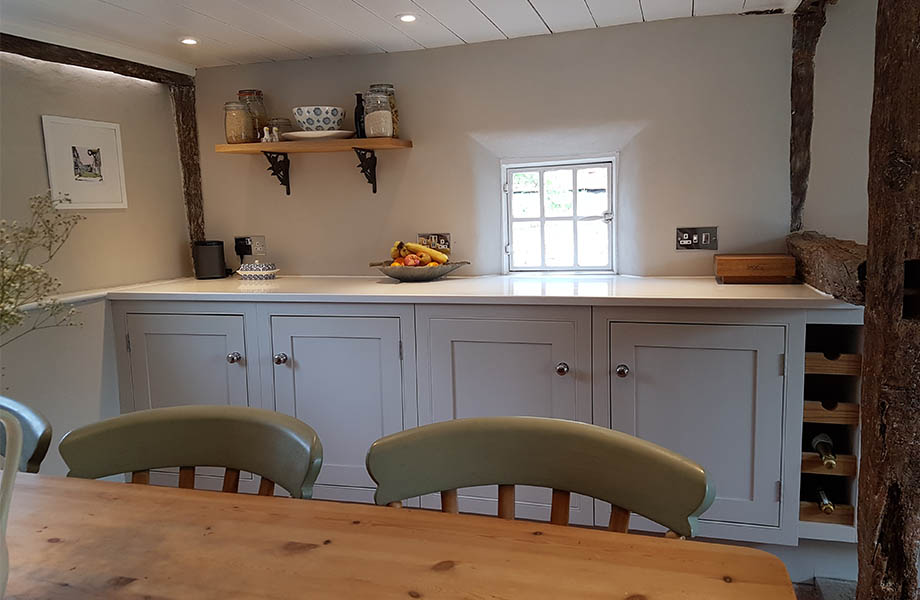 Kitchen walls and unit doors painted in Donkey Ride with the Chairs in Sunday Stroll.
An alternative to Eggshell*, Earthborn's Eco Chic Claypaint for furniture provided a matt finish for the kitchen's wooden furniture. The cottage owners specified a soft green shade of it to complement the warm grey Eggshell* on the kitchen units. Eco Chic has a creamy consistency, making it easy to apply and great at covering. It was topped with Earthborn Furniture Wax to provide a clear, protective satin finish, while repelling water, dust and grease.
Both Claypaint and Earthborn Eggshell* are EU Ecolabel approved. They are available in Earthborn's signature palette of 72 shades.  Available through the nationwide network of Earthborn stockists such as Lime Stuff which supplied this project.
For further information visit:
* Since this refurbishment project Earthborn has introduced a new product called Eggshell No.17. The original Eggshell is still available if you have projects you wish to use it for. Please contact your local stockist.