Be inspired by Pantone's Colour of the Year 2021
13th January 2021

World renowned colour institution Pantone has released their Colour of the Year for 2021. This year, like in 2016, they have showcased a glorious and perhaps unexpected colour pairing. And we're excited to share two Earthborn shades that are a match made in heaven!
More about Pantone
In 1963, American company Pantone revolutionised the printing industry with their Pantone Matching System®. This allowed printers to reproduce colours accurately and consistently throughout the world. Their swatch books organise colours through a numbering system and chip format, which have since become iconic to the Pantone brand.
This has enabled a whole range of industries including interiors, architecture, fashion, industrial design and any aspect of branding and marketing, to reproduce print and digital colour with accuracy.
Pantone Colour of the Year 2021
The two shades that Pantone has named their Colour of the Year for 2021 are 'Ultimate Gray', a solid, dependable and flattering shade of grey, and 'Illuminating', a joyful shade of sunshine yellow.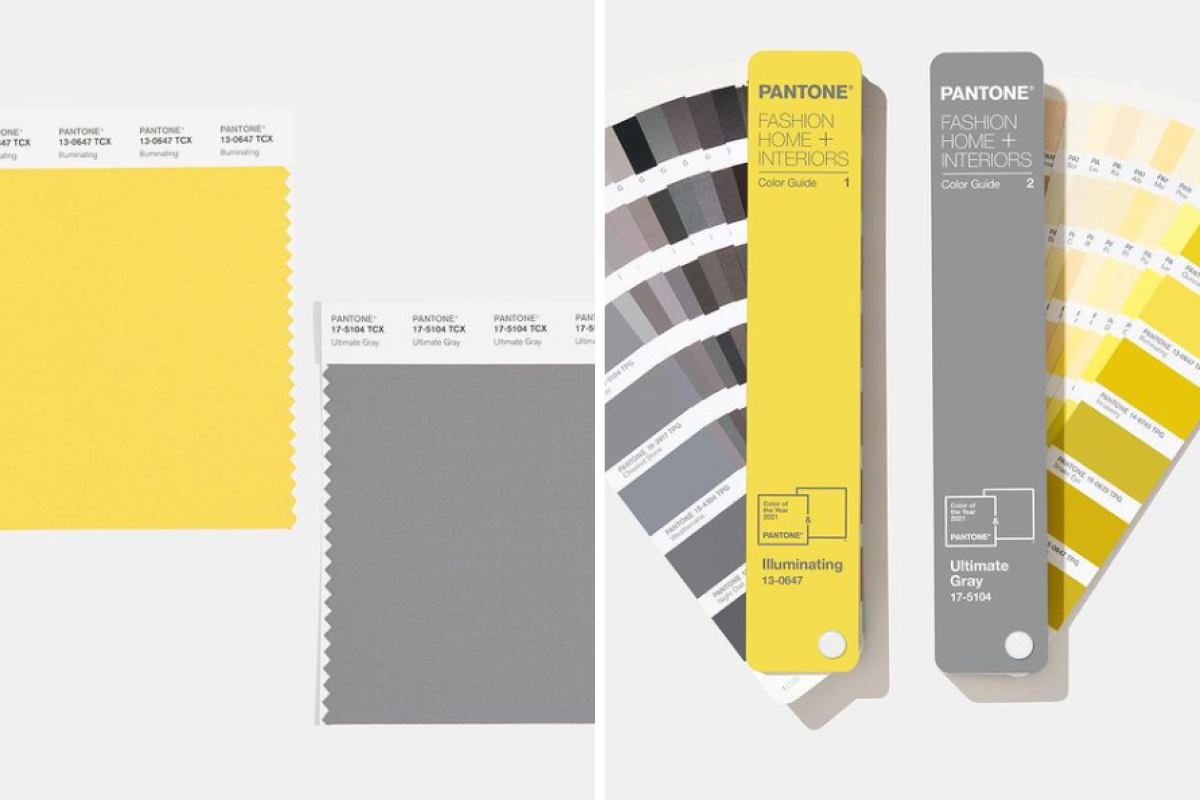 Pantone explain:
"Practical and rock solid but at the same time warming and optimistic, the union of Ultimate Gray + Illuminating is one of strength and positivity. It is a story of colour that encapsulates deeper feelings of thoughtfulness with the promise of something sunny and friendly.
A message of happiness supported by fortitude, the combination of Ultimate Gray + Illuminating is aspirational and gives us hope. We need to feel that everything is going to get brighter – this is essential to the human spirit."
One of Earthborn's longest standing colours, Daisy Chain is perfect match to Pantone's 'Illuminating'. A vibrant shade of yellow, Daisy Chain will add a cheerful dose of colour to any scheme. It works well as an accent colour (think alcoves, furniture or stripes of colour) but can be equally fabulous as a main wall colour!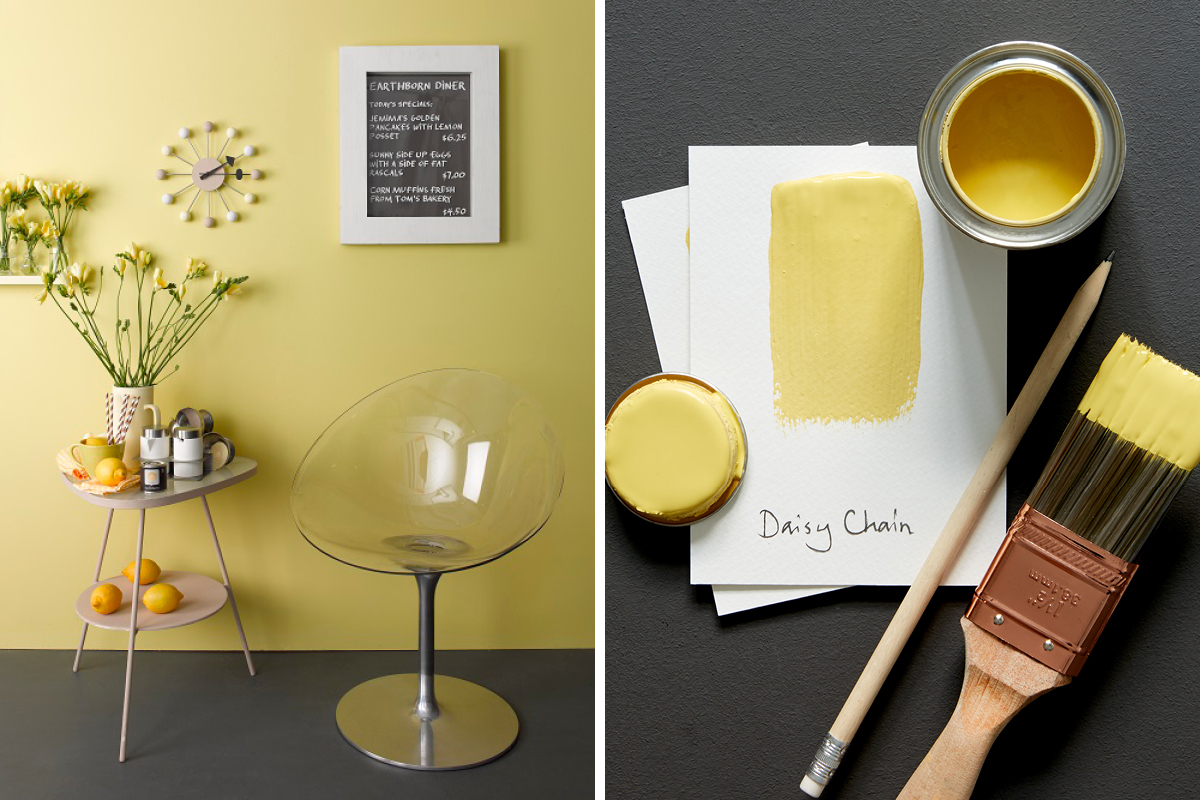 Hippo Hooray, which has a similar quality to Pantone's 'Ultimate Gray', was introduced to our colour card in 2019 and has been a firm favourite since. It's a well-balanced grey – not to light, not too dark – and is a beautiful shade to pair with lots of other colours, including brighter hues like Daisy Chain.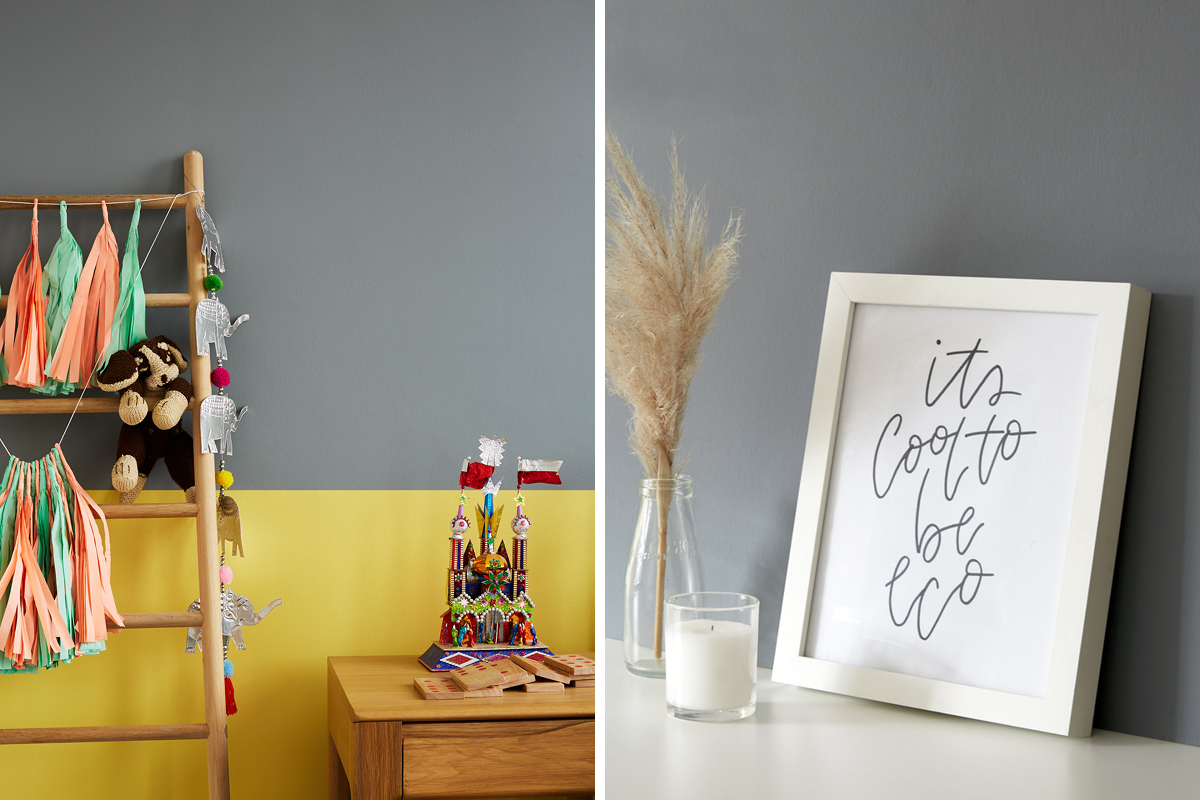 Colour trends
At Earthborn, we believe that you should choose colours that make you happy and fill your surroundings with joy. Whether your style is bright, bold or neutral, colour choice is subjective, personal and highly emotive.
You might not think you are influenced by colour trends, but we all are! The Pantone Color Institute™ is a consulting service within Pantone that forecasts global colour trends and advises companies on colour in brand identity and product development.
Since the first Pantone Colour of the Year launched in in 2000, the selection process has required thoughtful consideration and trend analysis. Pantone explain:
To arrive at the selection each year, Pantone's colour experts comb the world looking for new colour influences. This can include the entertainment industry and films in production, travelling art collections and new artists, fashion, all areas of design, popular travel destinations, as well as new lifestyles, playstyles, and socio-economic conditions. Influences may also stem from new technologies, materials, textures, and effects that impact colour, relevant social media platforms and even upcoming sporting events that capture worldwide attention.
If you're inspired to try a new shade for the New Year, why not order a sample pot of our eco-friendly paint from our web shop?